And here you thought that the April Fools' Day tomfoolery was finished! It's NOT! Read on and enjoy this one-of-a-kind day.
Star Wars: The Old Republic players are invited to "go big, go small, go nowhere" on new stationary mounts! That's right, all players can get beauties like this one and just stay there and do nothing. Thanks, Vrika, for the tip!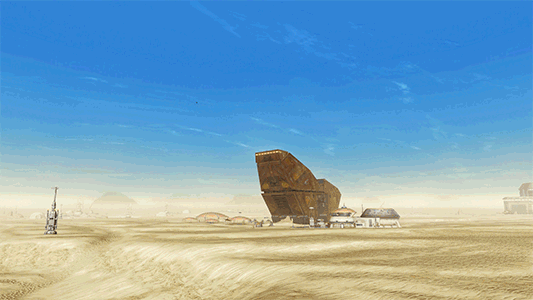 EverQuest II players can get their hands on the Duck mounts fly into the game in the coming weeks.
Dark Age of Camelot proves that it's not just in maintenance but that the dev team is hard at work on a brand new expansion called Atlantis Rising. The facts are all there for players to check out including the new FLY mechanic!
Star Trek Online fans who are tired of endless updates and the tediousness of new material have a new opportunity with the retirement of the Holodeck and the return of the Red Shirt server. Starting today, players can return to the first days of STO as the game on Red Shirt is reverted to its original format!
Camelot Unchained is ready to call things as they are. Those who invest at a high level will be called WINNERS and everyone else will be LOSERS --- may as well embrace the Pay to Win philosophy, eh? And check out this new P2W stealth class? How awesome is that!?
Final Fantasy XIV players will be happy to know that new and vaguely familiar "champminions" are incoming as these super secret images and new leaked information reveal.
Spacetime Studios has announced a new mobile MOBA named Call of Champions. Check out the spiffy video to find out more!