huzzah, huzzah and yet again, huzzah to nia and her guild, chronicles of the twisted!
we are most pleased to announce the successful social event of the season! it is unfortunate that nia was unable to attend, but her spirit rang thru the gathering loud and proud!
it was necessary for us to change into our costume for the party! we chose to don our stylish ghoulie pants, which matched exceptionally well with our kion dress shirt and boots, topped off by our loved troll mask: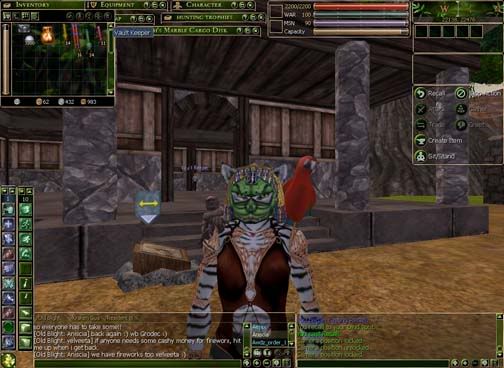 it was our pleasure to assist visitors from other worlds to attune to bristugo, on the way to the twisted's guild property in ambato: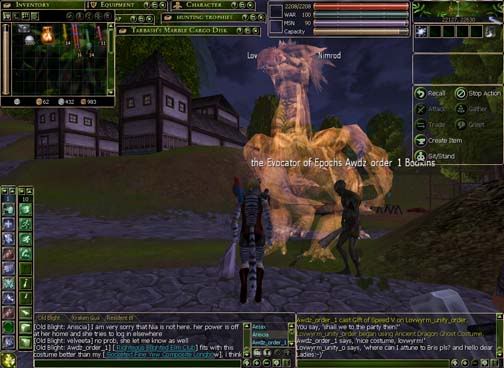 the group then moved to the guild lands: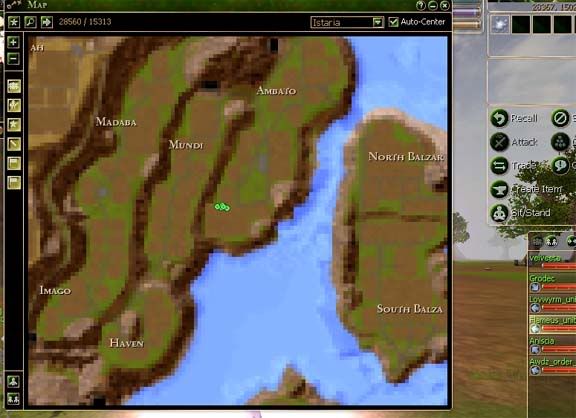 we all gathered to the port pad to begin. as host, aniscia gathered - in addition to ourself - illusionist, lovwyrm, grodec, sigismund, flameus, aejax, awdz, and ista together: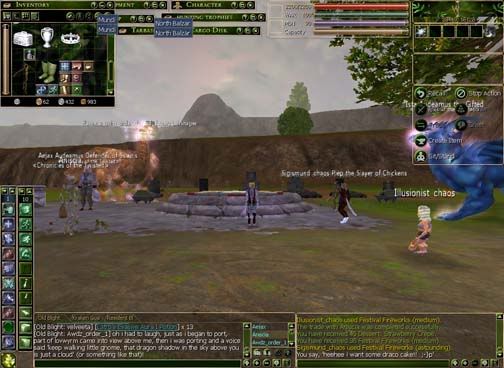 the guild lands were decorated in fitting fashion, and the costumes were impressive as well: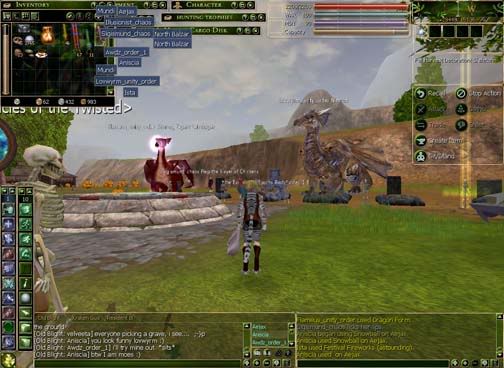 from then on, we all had great loads of fun, having constant snoball fights:
shooting off fireworx: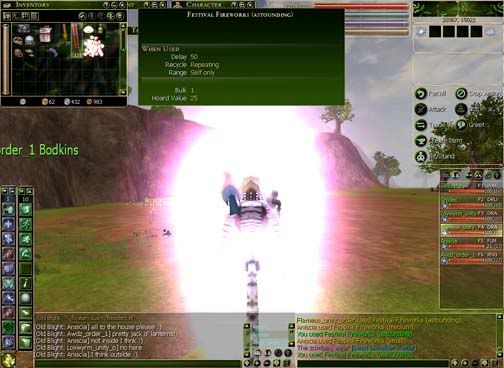 and stuffing ourselves with celebration cake and rare desserts, the effects of which quickly became apparent, as we all began to give off a suitably eerie glow: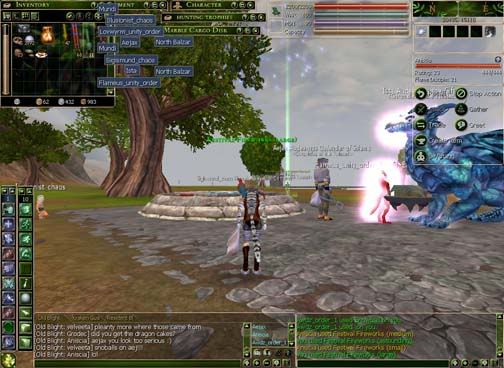 excellent conversation and foot races between the ambato/manta bridges provided the needed exercise after all that great food. our dear guest, awdz, proved quite handily that zombies are much faster than we think.
alas, all good things must end, and so it was with our party. eventually, the guests bade goodbye with much praise for nia's accomplishment and for the great guild she belongs to, chronicles of the twisted. so pleased are we, that we are in negiotations with nia and the guild to host a winter party to celebrate our godgiven year end festival.
the crowns wishes to thank, once again but not often enough, nia and the cott for planning and hosting this event. it reflects well not only on the guild, but on our beloved realm, that we can host visitors in such a grand manner.
and, of course, we thank our honored guests and our beloved blighties in attendance. your company brought just the right comfortable glow!
we most heartily look forward to the next party, and promise to have gifts and prizes to contribute!