HEAR YE! HEAR YE! THE CROWN DEMANDS A CELEBRATION OF PRAISE AND THANX!
the queen has had business in far realms for a long, much too long a time and has recently returned to find great and wonderful changes in blight.
the gods work in mysterious and unknowable ways, but prove their compassion at times - showing us mere mortals that what they can take away, they can also give back. for this benevolence, the queen requires that all citizens of istaria, no matter their realm, to give many praises and prayers of thanx to our beloved and mighty gods!
for us of blight, these are great changes, indeed. once upon a time, we had a god who loved us above all others. thru no fault of the current deities, he was lost to us. however, our new gods, loving in their actions, have seen fit to return mighty illyist, may his name be forever praised, to his home - not, of course, our god come again, merely an avatar. however, it shows to us that our wonderful patron is not forgotten and will not be forgotten by blight:
the gods do always answer prayers, just that sometimes not in the way we might wish. the decision to excile the wench nadia and her kin was a bitter pill for we of blight, in particular, to swallow. however, we had resigned to never having dealing with her again, even tho allegation of price gouging and consumer fraud seemed to follow her constantly...
nevertheless, we missed her and the handy if painfully expensive wares she provided. we complained, but the gods held firm, and thus we mourned and despaired......
and lo! the gods heard our cries and reversed their cold decision! rejoice with us that our prodigal gold digger has returned to our loving embrace: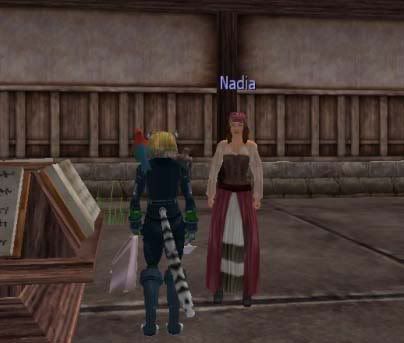 and much more importantly, she has brought her wares with her: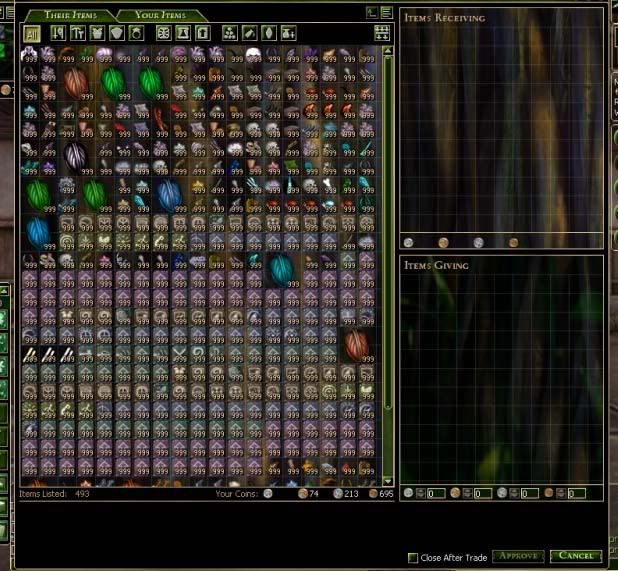 as self proclaimed monarch of blight, i offer my most sincere thanx for these wonderful additions to our lives! may the gods display their wisdom and mercy to us for the millions of years!
huzzah for the lords of horizons, may we have them until time and times are done!