let's finish up the arena series with a look at the coliseum, the place for individual and small team (up to 3, i believe) pvp combat.
the bridge to the coliseum is behind smeggie's tent, which is next to the port pad: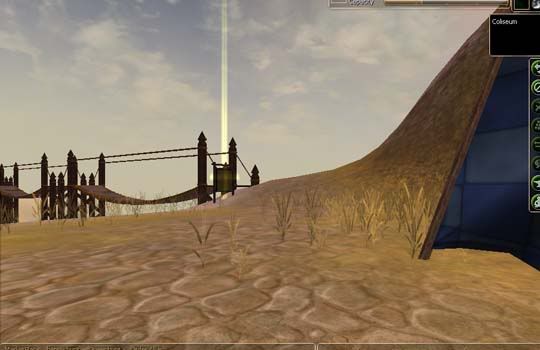 running running running on the bridge eventually brings you to the other end: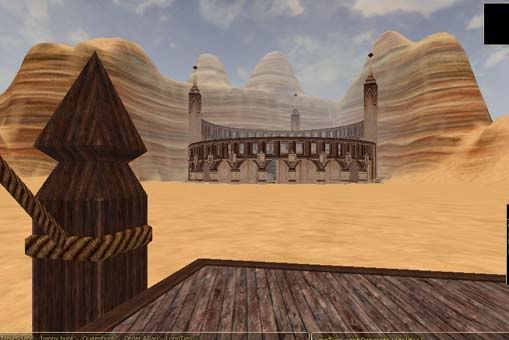 as you can see, the coliseum is more the traditional venue. inside the walls are seating areas and the battle stage. within this area, the combat takes place and if a combatant, accidently or otherwise, leaves the arena area, he is presumed to be withdrawing from combat: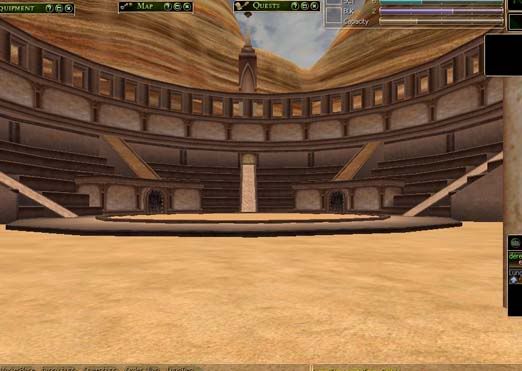 combat takes place in the ring. combatants usually agree on rules before the match, altho 'anything goes' matches do also take place. on the order shard, there is a regular saturday night 'fight club', where anyone can come to challenge and be challenged.
in order to get into a match, you have to speak to a recruiter for the team you want to be on. the recruiters for this arena are located on either side of the building, just outside the entrance archway: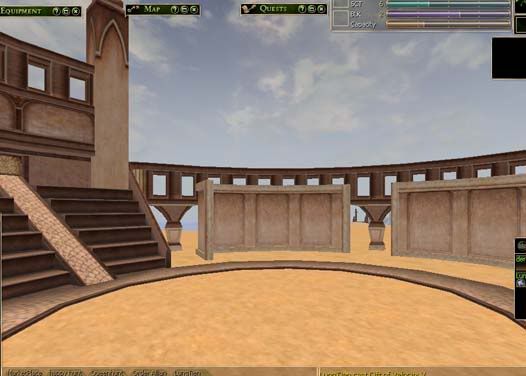 i am certain by now you know the right clik, greet, and get routine, so i will spare you that, but that is what you do to join a team:
after that, you and your friends can proceed to whip the crap out of each other: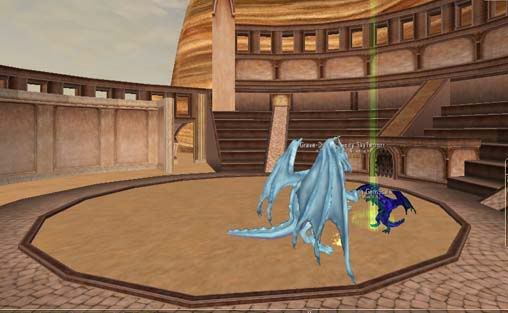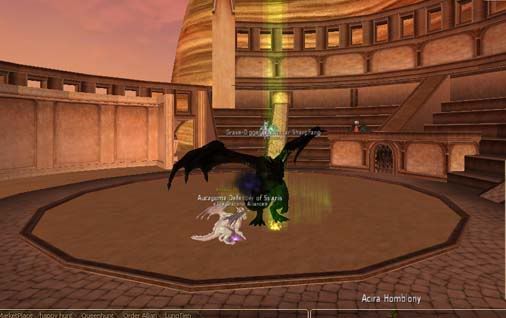 to your heart's content! they even come with a halftime show: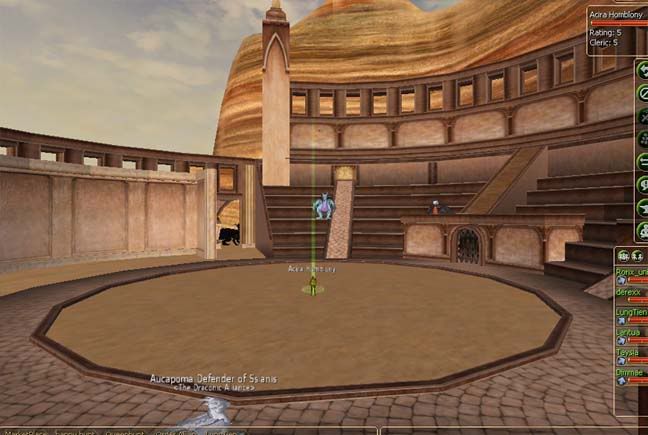 put on by entertaining bipeds.
so, now you know where to go to settle those annoying lil disputes between friends in istaria. if you are ever on order on a saturday night and need a crafting break, come on by......just remember the first rule!