so, here is a reminder of what you see when you pop up on the arena port pad:
let's work our way in a counterclockwise fashion, as the arena master is a very important npc....
ahead and to the left, you can see the start of the bridge to the aradoth (largescale) battle arena:
i will talk more about this arena area in a later post.
the building you see in the above screenie is the tavern/vault: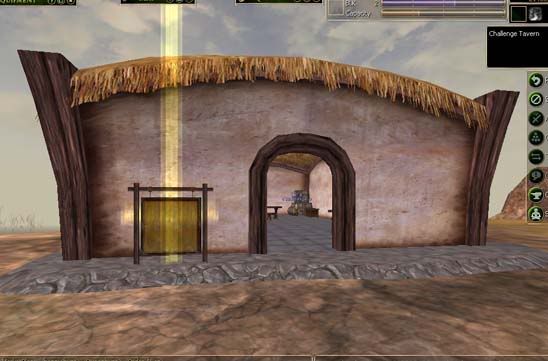 this particular tavern also has a vault, which is handy because it does not sell food. but you do get all the benefits of eating whatever food you bring with you in a tavern, which is nice for those who get a lot of dps trying to beat up their fellows......
behind and to the left of the tavern is the destroyed bridge to the dalimond arena:
the withered aegis overran the arena and blew up the bridge, so the gifted could not rally to get it back. you can actually travel on the bridge for quite a way, but it is mostly underwater, and you have to know when to turn back - there is a nasty dropoff that will cause you to drown before you can get back to shore: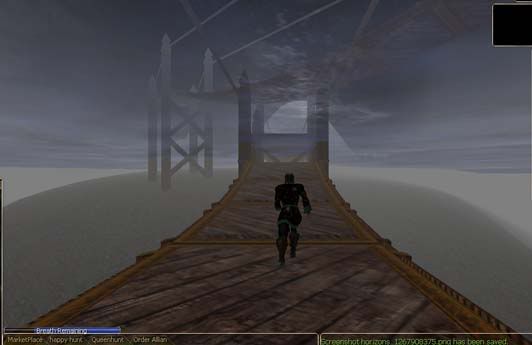 moving back to the port, behind the blue tent is the bridge to the coliseum (smallscale or individual) battle arena, which i will also cover in a later post:
so, that only leaves the arena master. allow me to introduce smeglor. smeggie's primary function is to provide you a way to switch your adventure skewl without leaving the arena islands, but he also is the one to explain how things work when you greet him: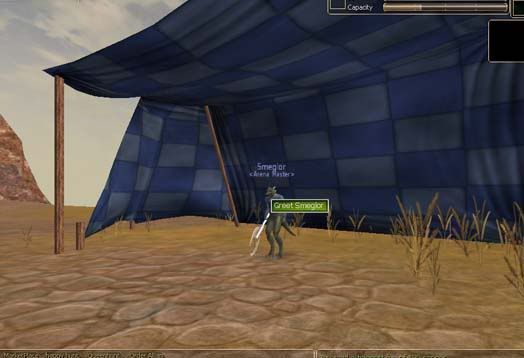 as usual, you have to click the explain link:
to start the spiel: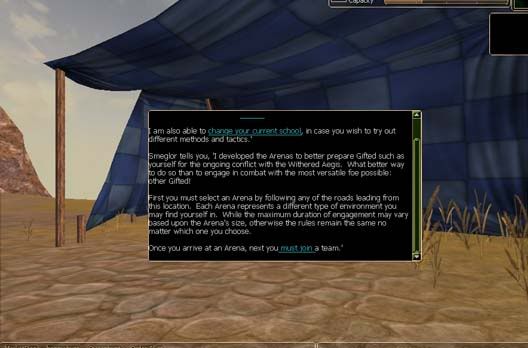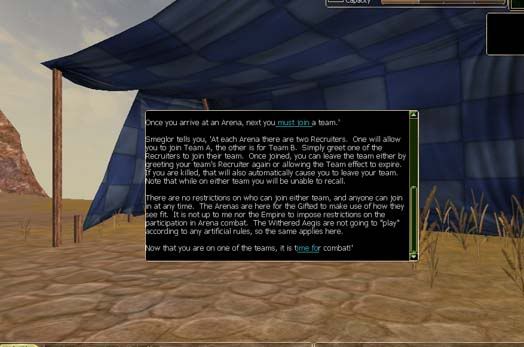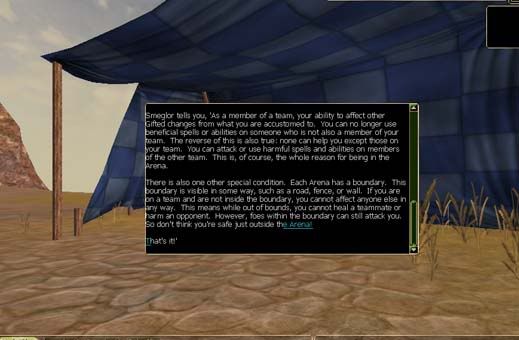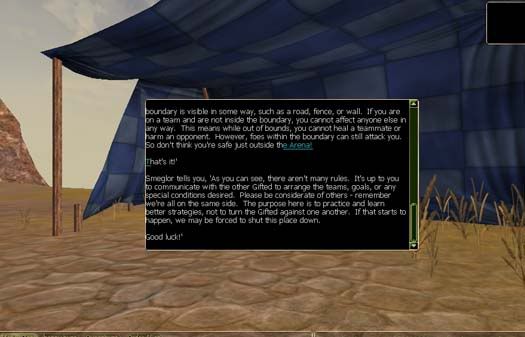 but, as i said, smeggie's most important role is as master adventure trainer. cliking the change your current school will bring up the list of skewl links: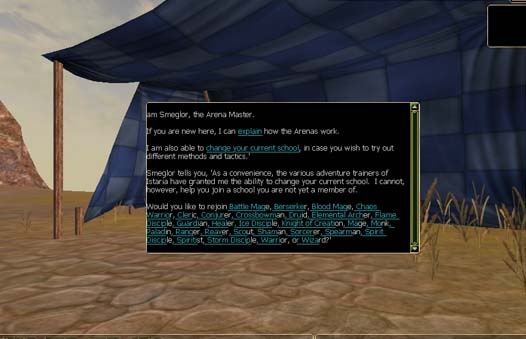 and cliking on a skewl you already have (smeggie does not start you on a new skewl, he only allows you to access ones you already have at least a level in) will change you to that skewl.
that's enough for right now, think i will talk about the aradoth arena next.....see ya soon!