Yes, I have been inspired long enough to sit down and draw something. Maybe it is because we are finally getting a new patch after weeks of nothing. Or maybe the constant chanting of, "Nerfs! Nerfs! Nerfs!" we been hearing from the players recently demanded I make some sort of comment on it.
Team Nerf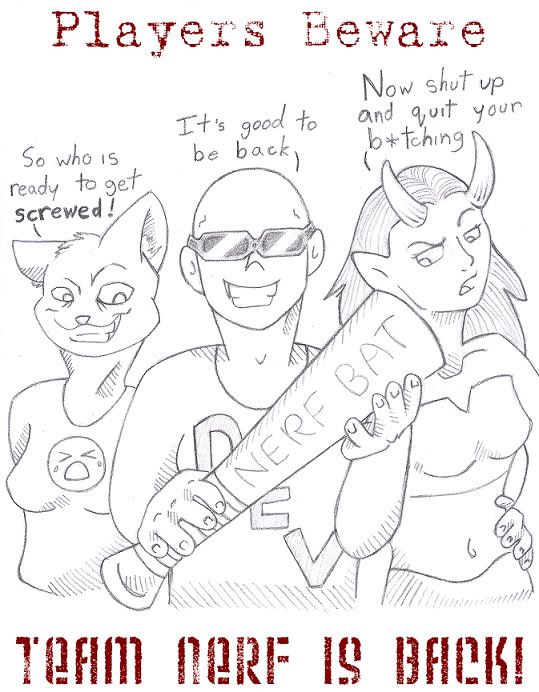 *reads notes*......... Darn you chaos! You failed me again!
__________________

I lurk within the depths of your mind, for I am INSANITY!