saved the best for last! i know most peeps like to do the advent stuff first!
by now, you got the whole finding a trainer and talking to them, so i will spare you much about that.
the advent trainer is across from the craft trainer, behind ryson. right clik on him and you will get the following: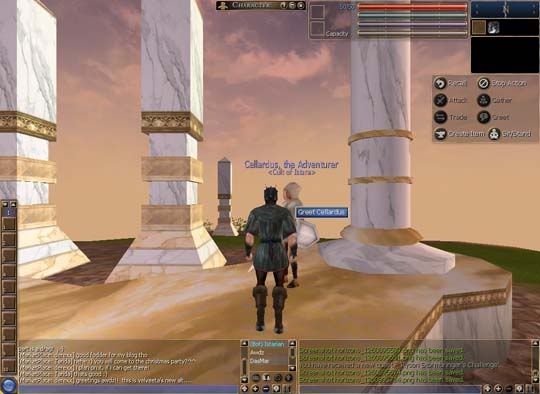 cellardus will tell you the following: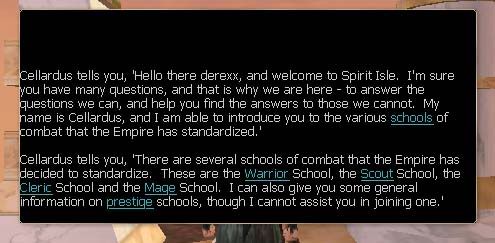 for derexx, i picked scout and got the following quest dialog: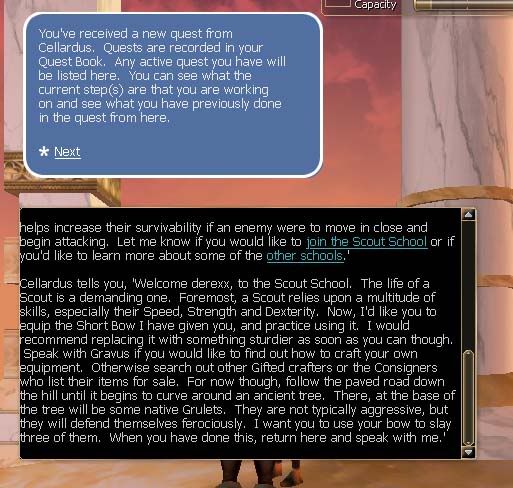 so off you go down the eastern road. its not far until you will run into the grulets. when you get close enough, you will, of course, be told so and advised to equip a weapon:
once you equip your weapon, you choose a grulet by cliking on it or you can choose the nearest enemy by pressing f10. the critter will highlight and an info screen will show you the critter's stats - including critter name, location (indicated by an arrow pointing in the direction of the critter - hovering your pointer over the arrow will give distance), hitpoints and indicator bar, rating and type: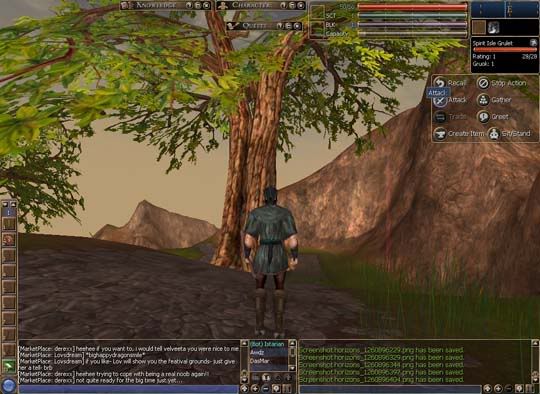 for your first quest, the game will give you some basic info before you attack: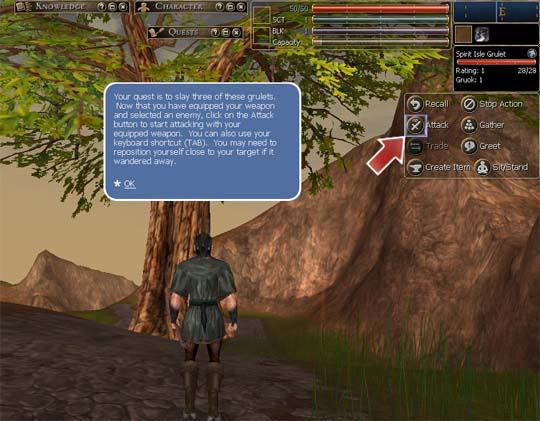 once you clik the attack button, away you go!!
next post, i will show you how the loot process goes. that will be the end of derexx's fun on the beginner island. my next series will be on designing a plot. see you again soon!