hail and praises to you, my beloved monarch!
my apologies for the lateness of this report, but i am just getting enough of my head together to relay to you the monumentous events of 5 days ago that occurred in the realm of order!
first off, tenkako and hitori graced us with a double ascension to adult. a large gathering took place at the top of the spire to witness the event:
the joyous celebration began in earnest as the tranformation finished: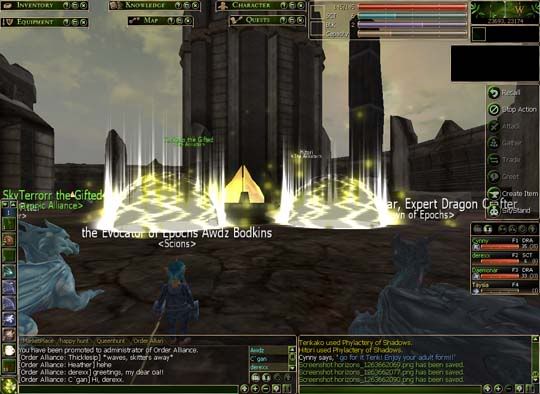 the new adults were feted by the gathering as they basked in their new adulthood:
several hours later, the great goddess amarie called for the gifted (and not so gifted) to gather in carmo. all who could come were there: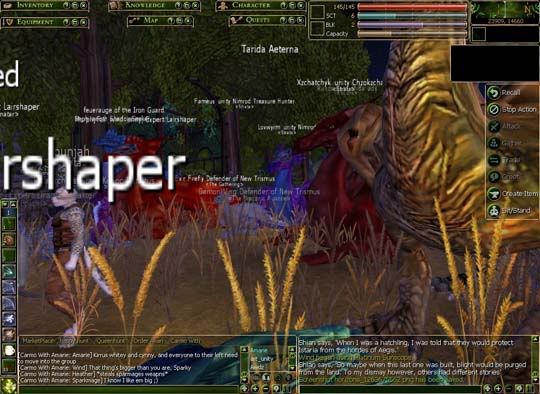 as happy as i know you are that i answered the call of the gods, i know you will be more joyous to hear that i meet your fave fool in the flesh! i relayed your respects as i knelt before the awesome sephi, with his beloved fair looking on: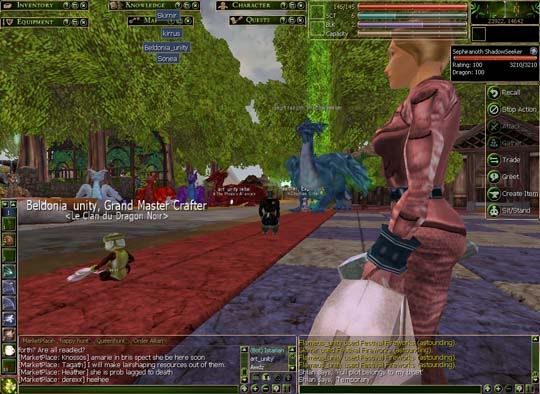 eventually, the mighty amarie appeared and began to arrange us as befits her divine plan: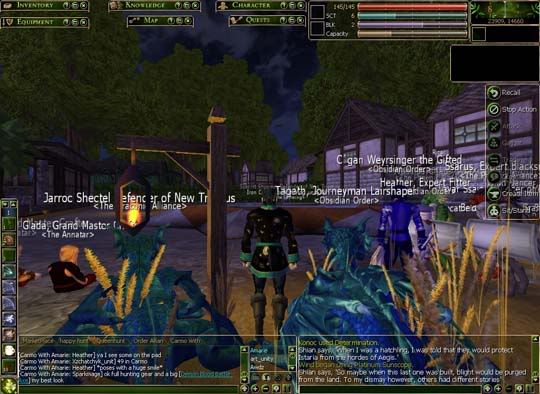 once she had the picture she desired, the goddess instructed us to load onto the teleport pad. have you ever wondered what it is like to be on the bottom of a pile of dragons?: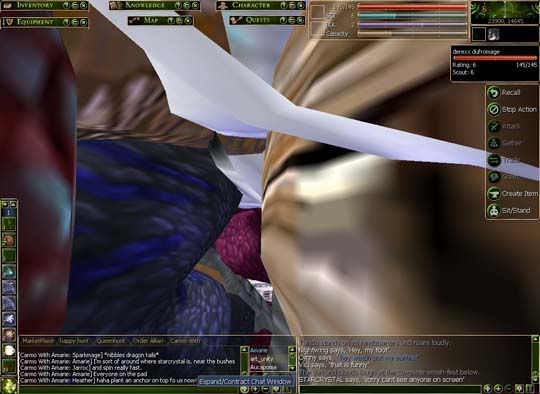 at least i wasn't the only biped in the mix: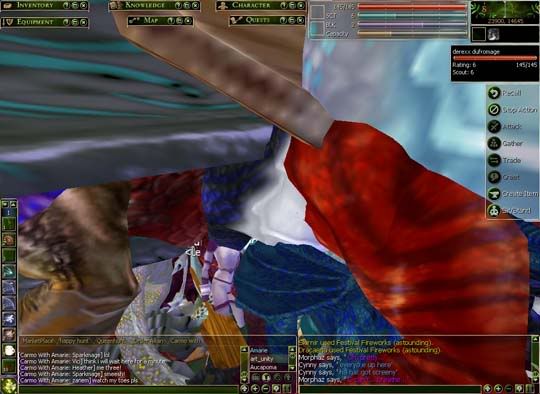 the goddess then told us to run north toward a guildhouse. this we did without question, as the ways of the gods are not for gifted to know.
after such a full day, i was exhausted! however, my mood improved upon recieving the news of the royal industrial complex commencement! i look forward to the day i return home to visit the new and improved palace!
until the next report, i hope you are well, your highness, and i remain your humble servant!