Communities in mainstream MMORPG's or games in general tend to be awfull. I'm pretty sure we can all agree that most communities in internet are pretty aggressive and usually degenerate into pre-school level name calling and arguing with zero respect for other peoples opinions.
Biggest surprise to me in GW2 has been the community. Never-ever in MMO have I seen so friendly and trash free map chat with people helping each other left and right, lack of trolling and general positive attitude. Disclaimer: this might vary server by server.
I wasn't really expecting GW2 to be any different from any other random internet community so this one really took me by surprise and is actually turning out to be one of the greatest things about the whole game.
Here is a great example about what I am talking about:
The money experiment. A quote follows:
" I started going bigger doing trades with around 40s and every time I sent first they delivered, and sometimes they managed to send to me straight away. I then started experimenting, I sent 30s to random people, messaged them that I accidentally sent it to them and If they could return it. Every single one did. I then sent it back to them telling them It was a test for and they passed so I decided to send them the silver to keep.
But down to statistics I made 35 trades via the mail system. Every single one of those trades went down well. I gave 8 people 30s, and all those people gave the silver back.
Astonishing guys, this is by far, the best community I have ever been in."
There are few big reasons why community is this way:
1) Relaxed nature of PvE game. There really is no stress in anything you do in PvE or no competition so that creates a friendly atmosphere.
2) ArenaNets aggressive moderation.
Now this point 2 is what has been really controversial. With all the bannings and things going around lots of people are naturally annoyed. And that is ok.
I have no problem with ArenaNet banning people for various reasons: racial slurs, insults, botting or exploiting as they are all degrading experience of other players and deserve no mercy. People can yell "freedom of speech!" and "use language filter!" all they want but fact is they are part of community and have to obey the rules of that community. ArenaNet sets those rules. If you act like an ass you'll get thrown out, just like you'd get out of restaurant or bar if you don't respect their rules.
Another argument could be "I've paid for the game and ArenaNet took it away from me by banning me!". Tough luck, you didn't play by the rules.This isn't a singleplayer game where it is only you, your actions ingame can affect other people too. ArenaNet are responsible for delivering a pleasant experience to it's customers and that is why these rules are in there. Even if you pay for the game it doesn't give you permission to make it less enjoyable for rest of us.
The most thinline are exploits as there were quite a few people that were offended when they received a ban on exploiting too cheap karma item, buying bunch of them and forging them as endgame items. This was absolutely necessary as it destroys the economy and people that received bans were the ones that clearly exploited it and took over 50 items. They can't deny they did not know what they were doing and that it wasn't against the rules they had complied when playing the game.
What most people don't seem to understand is that ArenaNet has every right to decide who they want to form their community with. With their actions they've sent a strong message to everyone about what kind of people they want to be part of that community. There are not many MMO developers that are this aggressive to protect their product, but luckily ArenaNet is. I applaud them for that.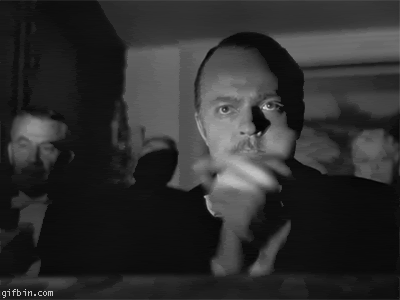 And last, my indepth review of GW2:
So far I've played about 45 hours and I am level 32. The game is just a killer for anyone that plays casually like me and still looks for that MMO fix. I've already had way more fun than my moneys worth.