On May 8th of 2009, Star Trek fans will once again go where no one has gone before and this time is no exception. I dunno about the anyone else, but I for one am kinda looking forward to this step back in time to see the crew of the Enterprise in a new light - the beginning. JJ Abrams, director/producer of such films/TV shows, as Cloverfield, Lost, Alias and many others is taking us back...back to the beginning of it all. What will we find? I think we'll all be in for a pleasant surprise, because from the looks of things that we've all ready seen in movie trailers, interviews, and such, he is doing his best to stay within the Star Trek universe as it was envisioned by Gene Roddenberry, yet making it look more up to date in the visual aspects.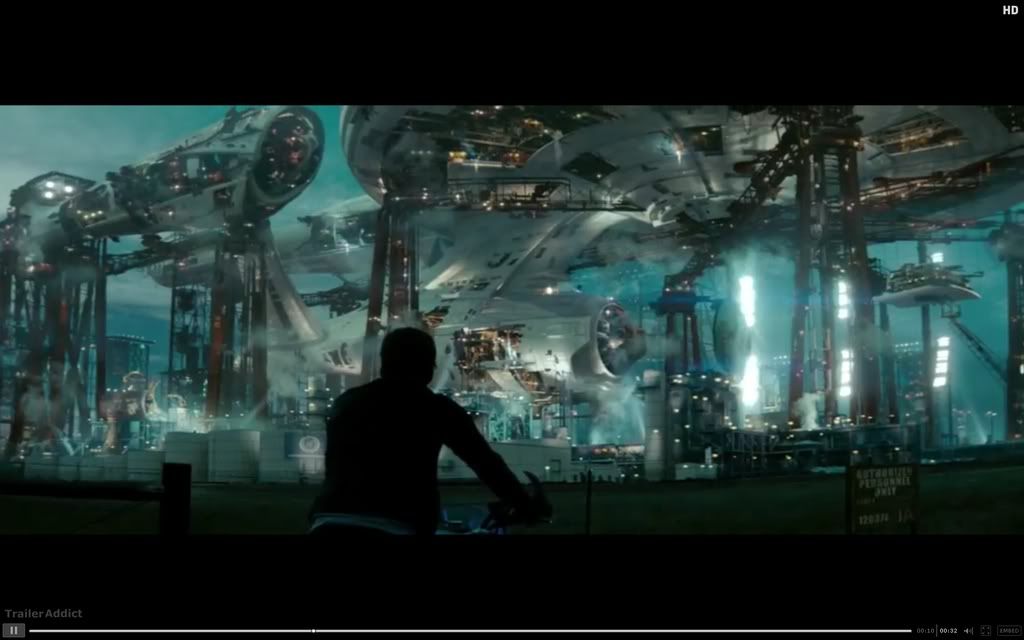 After reading tons and tons of previews, interviews and getting my hands on every little scrap of info I can, it seems that all the characters we know and love are here again...like Dr. McCoy (Karl Urban), Lt. Uhura (Zoe Saldana), Spock (Zachary Quinto) , Scotty (Simon Pegg), Sulu (John Cho), Chekov (Anton Yelchin), and yes Cpt. James Tiberius Kirk (Chris Pine). Of all the new people playing the parts of these well known names I understand just one Chris Pine kinda missed his mark when it comes to playing Cpt. Kirk. Let's face it, Pine has some big shoes to fill when it comes to playing one of the best known sci-fi captains of TV and movies so whether this is true or not, I do not really know, I am only passing on what I have read elsewhere from people who have all ready had a look at the film. As for the rest of the cast, it turns out that most of the others slip right into character as if they were born to play the parts - could this mean we could see a rebirth of the old, original show - just with new people playing the parts? Now that might be pretty cool if you ask me.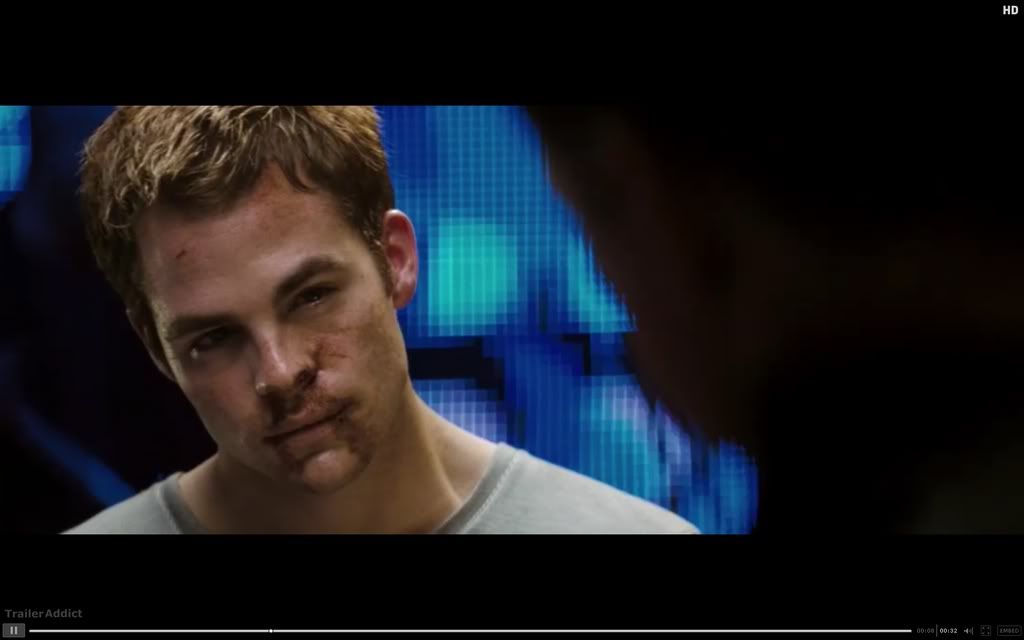 Chris Pine, as a young up and coming, Cpt. James T. Kirk
I for one am seriously looking forward to seeing this new film. It looks like it might be as exciting as the trailers make it look like it is going to be.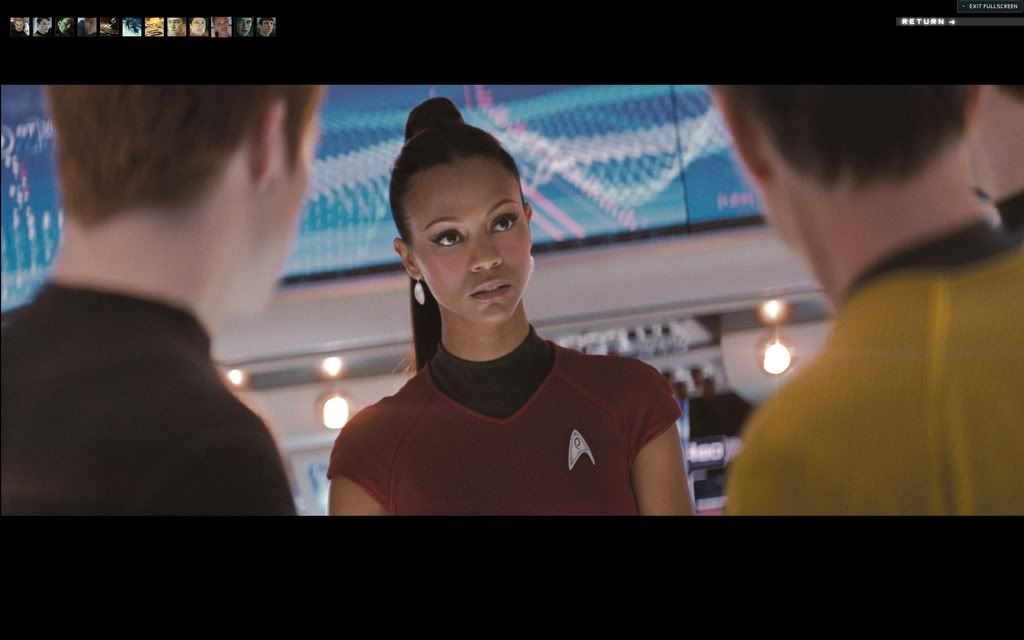 Zoe Saldana as Lt. Nyota Uhura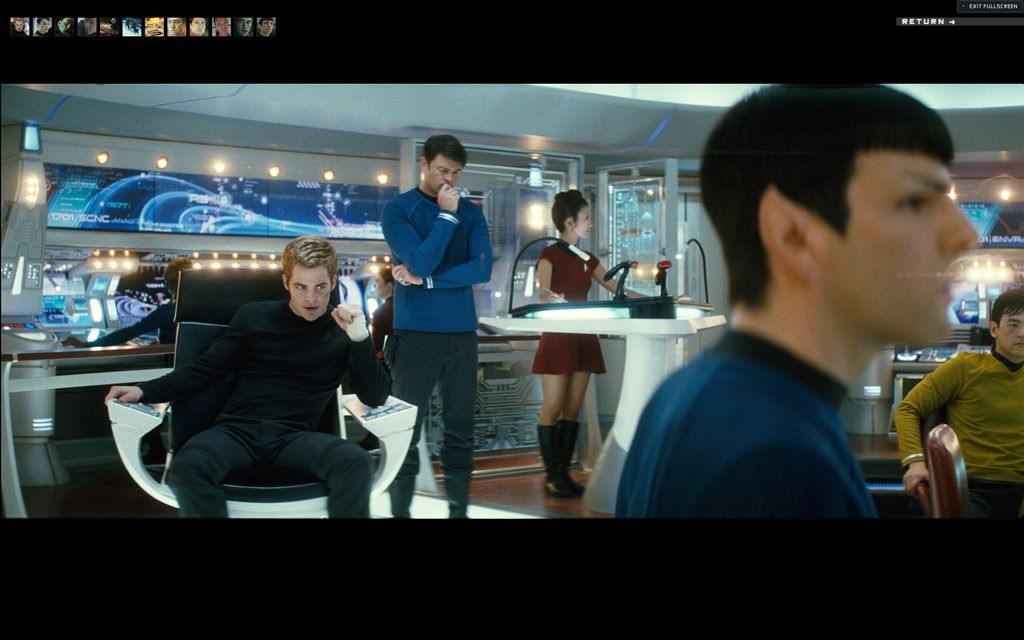 Bridge of the updated Enterprise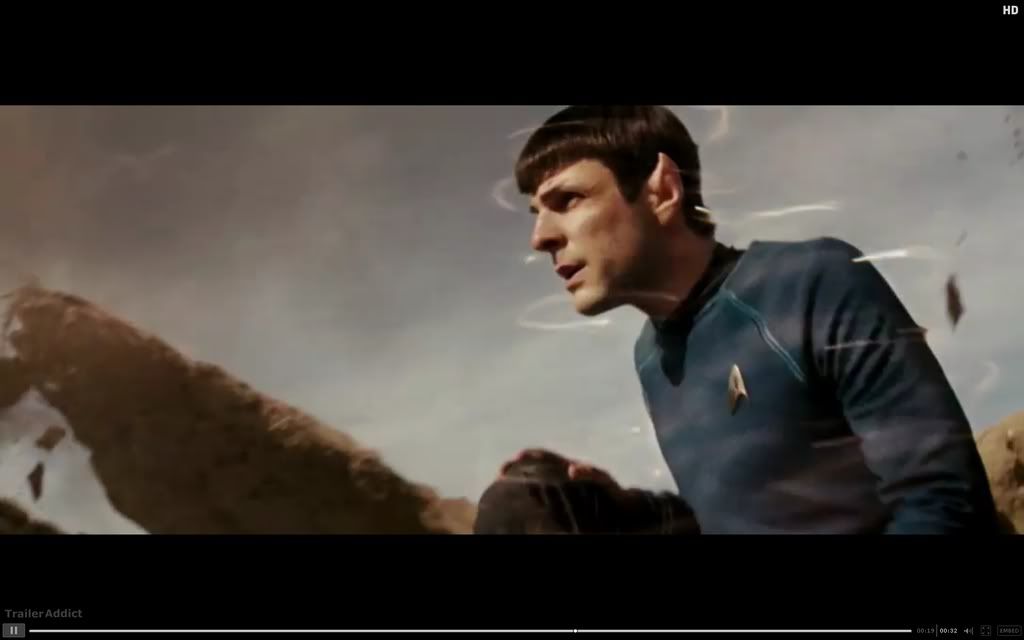 Zachary Quinto as Spock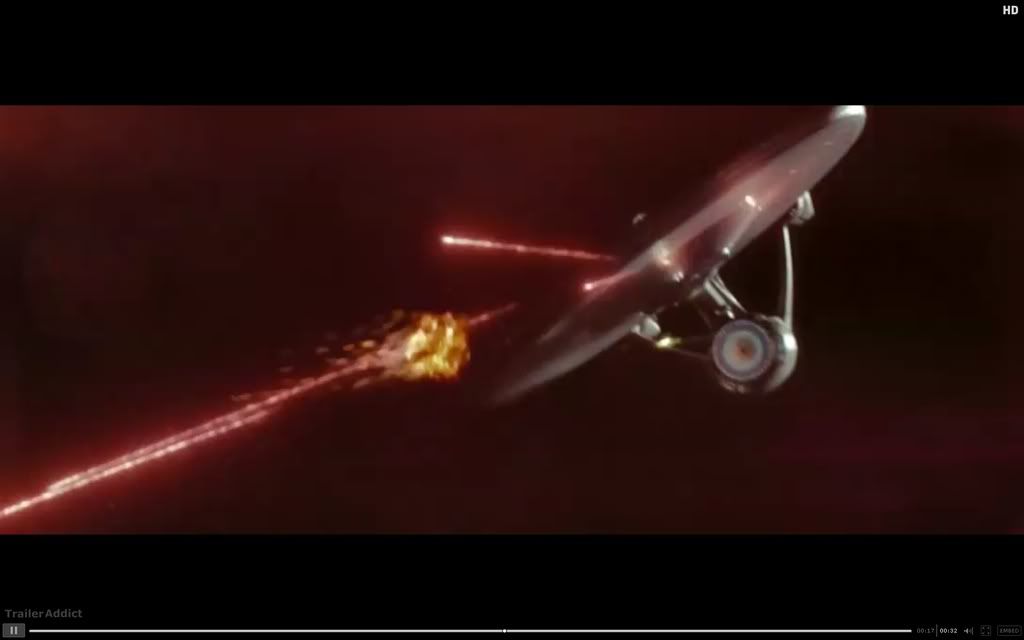 Now how does this movie even garner a spot in a blog that is geared toward MMORPG's? Well, in the near future, we gamers will have the opportunity to play in a virtual Star Trek Universe online. My question is, how will this movie impact the vibe about the game being developed by Cryptic Studios? Will this movie help promote the online game and bring Trekkers to the online gaming genre, bringing yet more virgin gamers to our fold? I think it might. I think if this movie is as good as I think it is going to be, it might very well swell the ranks of online gamers by a couple hundred thousand...if Cryptic does their job right and delivers the kind of game we know they are capable of producing.
Is this a good thing?
That depends. Because what if Cryptic totally blows this? This could set the genre back even further then it has all ready been set back by such flops as Age of Conan, Warhammer and so many others. Cryptic is going to have to do their homework about why these games failed miserably, and then try to avoid the same mistakes that Funcom, Mythic and others made with their games. Star Trek is a huge franchise, with very fanatic and die-hard fans. If Cryptic fails to deliver what the fans of this IP expect...it could really hurt the MMORPG genre and make it harder for others to obtain funding in the future for the development of other MMORPG's...and I seriously doubt if gamers of this genre would like to see that happen.
If Cryptic succeeds, then the MMORPG genre gains more fans and it'll make it easier for future developers to get funding for their own projects.
So the ball is in Cryptic's court. Now let's see what kind of serve they've really got.
Side Note: Check out the incredible official website of the new Star Trek movie. It is sleek in its design and very easy to navigate...to bad our internet browsers aren't set up to be more like this website...because I was truly impressed with it.
Official Star Trek Movie Website <<< clicky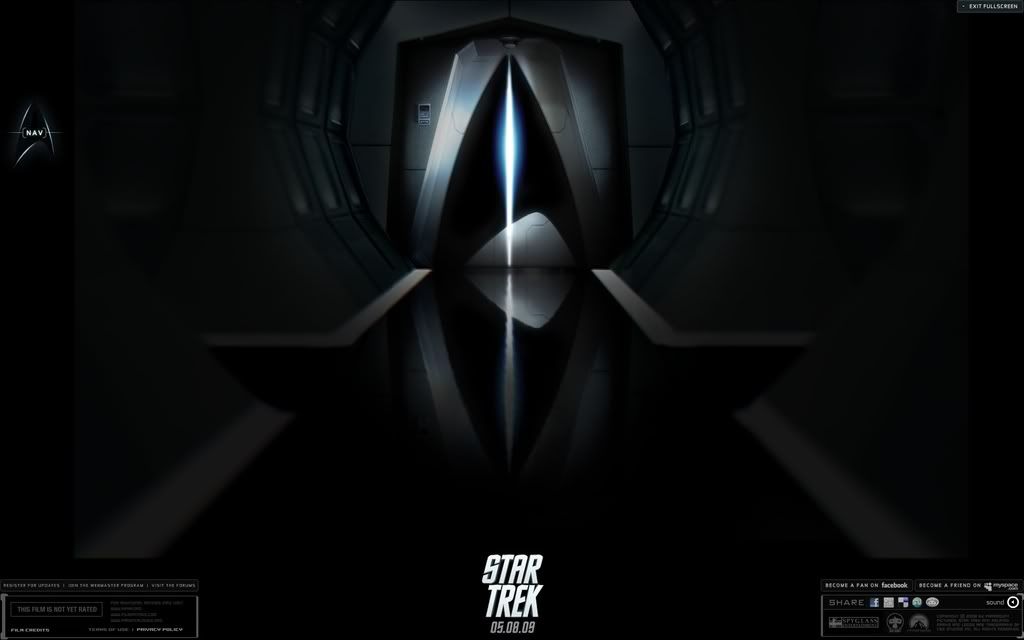 Website Home Page Fullscreen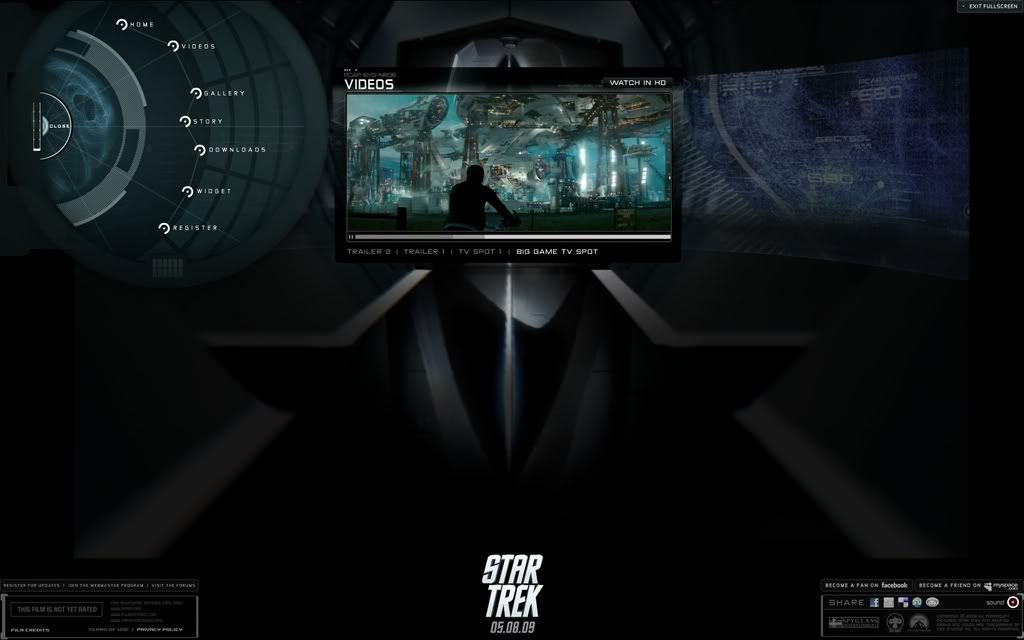 Check out the sleek navigation controls.