Well, have a seat around the High Definition Yule Log which is On Demand on Comcast on my 42" TV and let me tell you all about a true Geek Christmas.
We decided to open gifts on Christmas Eve this year so that we could skip the process in the morning and make our way to the theater to see Avatar on Christmas Day. I started out by lighting a fire in the fireplace. A truly difficult task for a true Geek.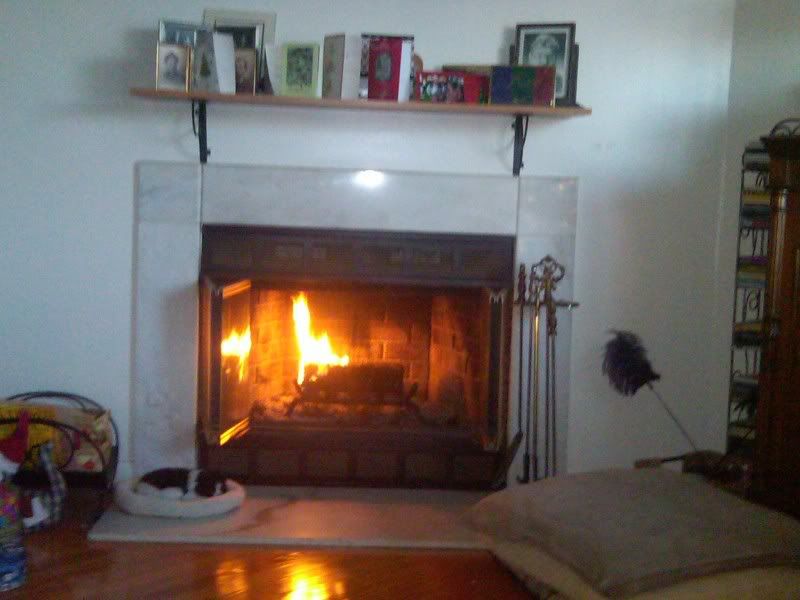 My fiance, Dr. Jenny was busy in the kitchen getting our Shrimp & Ceaser Salad prepared. Not the typical fare for a couple of Geeks, but hell, you gotta eat healthy once a year right?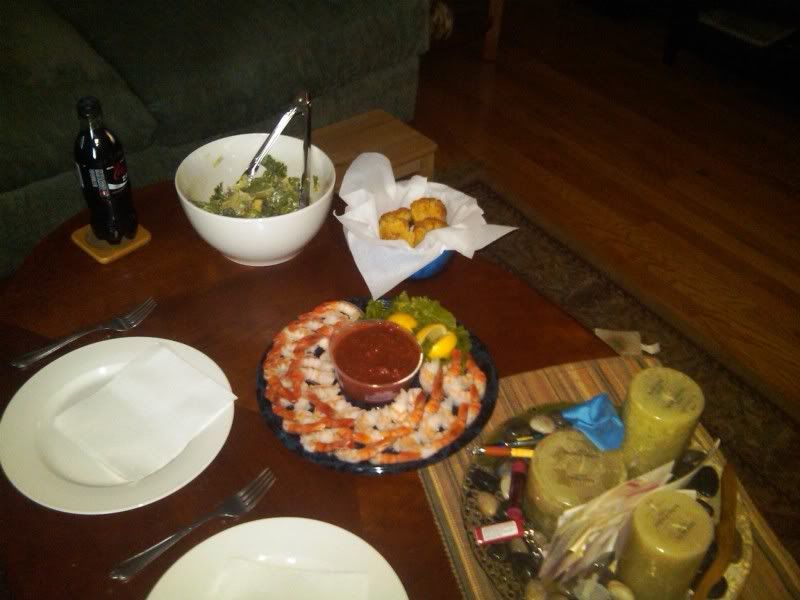 Before we dug in to the gifts, it was necessary to put on something to get us in the holiday spirit.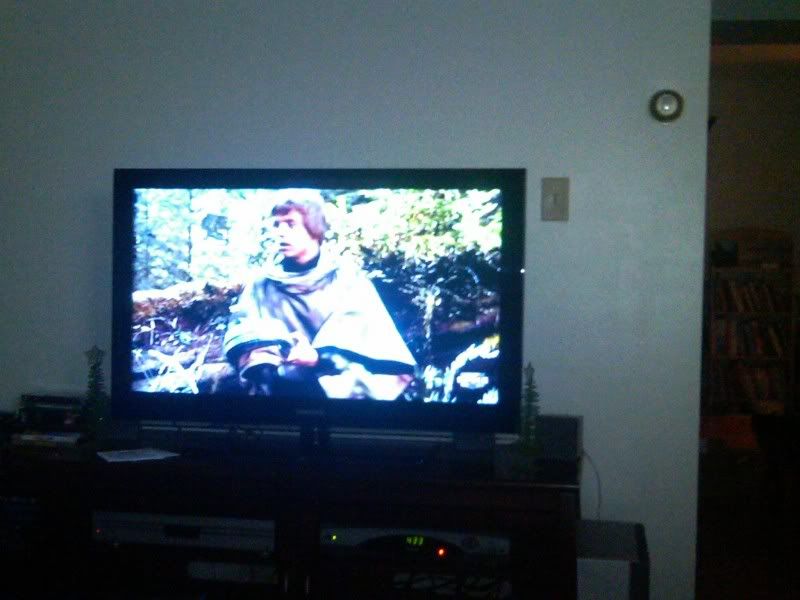 So of course no Geek Christmas would be complete without a little Geek holiday spirit and an episode of Star Wars on the 42" television.
So we're ready to dig in to the pile of overpriced wrapping paper and bows with visions of PS3s and Blackberries dancing in our heads!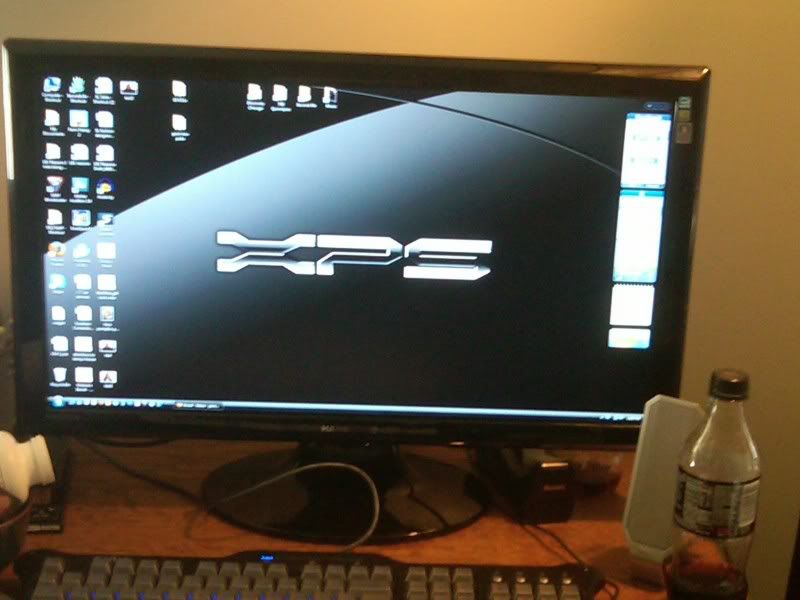 I gave Jenny this 2 weeks early. But it was her big gift of the Holiday. 25" LCD HD Monitor so she can continue to productively work like a child in one of Martha Stewart's sweat shops selling clothing to Second Life preggies and paying our rent.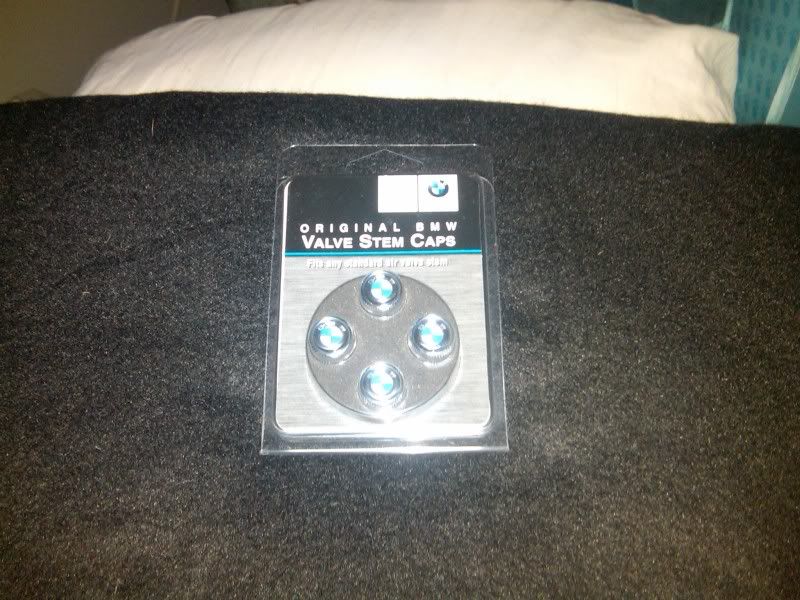 Every Geek has a BMW right? Well, this one does. And, I've wanted these valve caps for a very long time!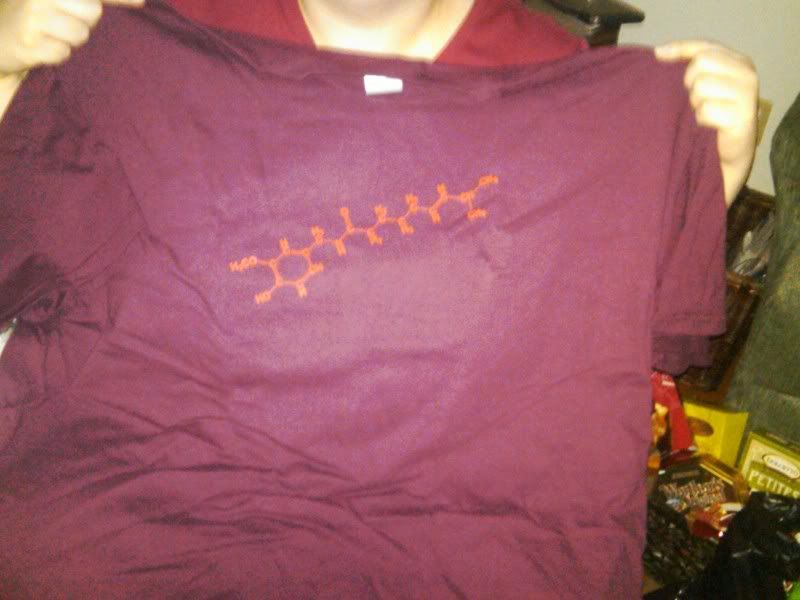 What Bio-Molecular Developmental Scientist doesn't need a shirt that has the Molecular break down of "HOT"! XD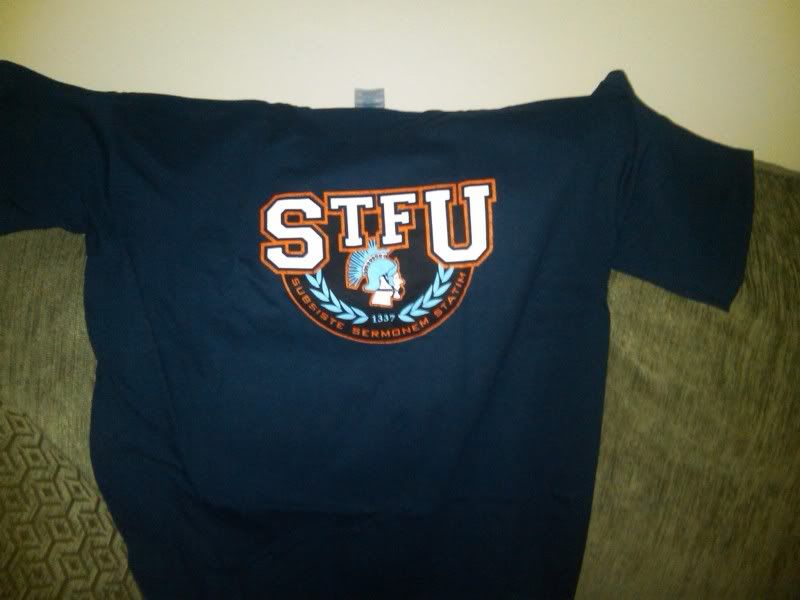 I can't wait to wear this to the grocery store and explain to the little old woman in front of me where I went to college!
My future Mother-In-Law knows me well. She can read me like an advanced version of C++ Programming!
What Geek doesn't need more USB hubs? My cat Hazel seems to think its the perfect addition for all her gadgets!
Does this make it official? Am I a true Geek now?! I did notice that the pockets were sized properly for a pocket protector!!
And Finally, the Grand Finale! What does every Liberal Democratic Geek want for Christmas?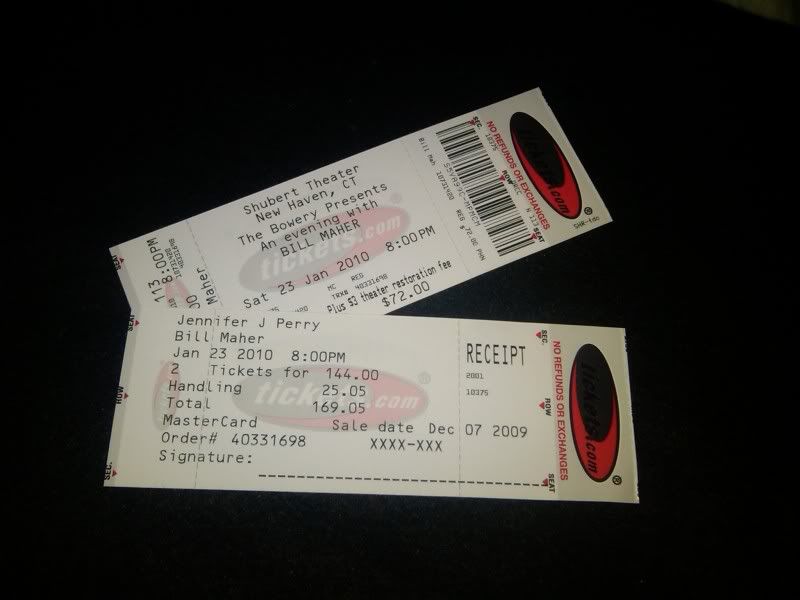 Damn straight! Center stage tickets to Bill Maher live at the Shubert in January!
Hope everyone has a very Geeky, Merry, Christmas!
Remember.. those candy canes are for eating!
Christopher "SpyderBite" Whalen