Are you a LV120 ascended player, but you aren't exactly sure how to gain Chroma skills? Read on, for this guide will help unravel some of the mysteries behind gaining the power of Chroma.
Becoming Vitalized (and Chroma skills)
Upon reaching LV120 ascended with an affinity, you'll receive notification that Tanis Ka of Sunstream (160, 140) needs to speak with you about some very important events happening now.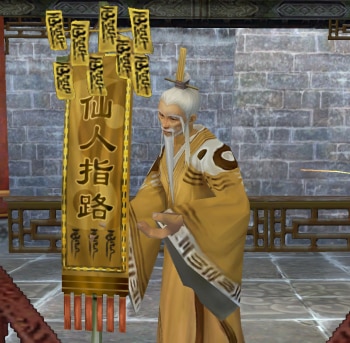 First start by accepting his quest, Vitalization. You'll be teleported to Dragon Mountain to complete a series of trials. These trials require you to first defeat three bosses: Empyrean General, Earth God, and The Perfect Man to advance. After completing these challenges, you're now qualified to speak to your Chroma NPC in your respective affinity land.
Felkin - Visit the skylord in Wildlands to teleport to the Fel Lands. Your Chroma NPC is Mokotem.
Fuwa - Visit the skylord in Skysong to teleport to the Purified Lands. Your Chroma NPC is Youtem.
Dagos - Visit the skylord in Jadeon to teleport to the Land of Immortals. Your Chroma NPC is The Lotus King.
Once you have spoken to your Chroma NPC, you are now "Vitalized". Return to Tanis Ka to begin your "Chroma Mandatory Quest" (The Coming Disaster). He'll have you speak to Dragon Envoy Jassie (to the right of him). From there, you'll be able to teleport to Dragon Mountain to start gaining Chroma experience, and you'll be able to select "The Coming Disaster" to be sent to Kunlun Mountains to begin your Mandatory Chroma quests! Completing the Mandatory Chroma quests will net you a large amount of Chroma experience.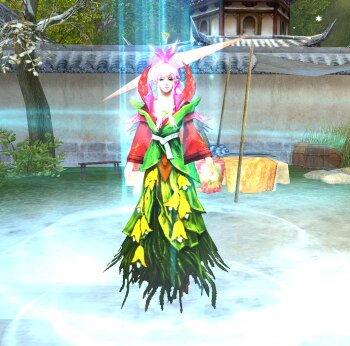 When you first select the Dragon Mountain option from Jassie, she'll teleport you to the Royal Altar in the Divine Realm. Walk inside of the stone circle in front of you to get teleported to Dragon Mountain.
To begin your Chroma dispatcher quests, speak to Dispatcher Loyel in the Cloud River base camp.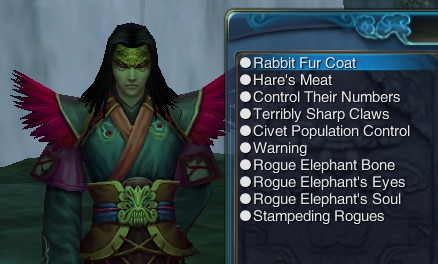 As you obtain Chroma Beads by completing these dispatcher quests as well as helping unlock the Dragon Gates, you'll be able to further increase your Chroma level by visiting the Elder of Arcaneness in Jadeon and turning in the beads. Once you have enough Chroma EXP to level, press C and click on the Chroma tab, now located at the bottom right of the interface, and click on the arrow to increase your Chroma level.
For extra details regarding leveling Chroma and some of its benefits, be sure to refer to the handy in-game
Vitalic Handbook!