Fortifying equipment in Forsaken World is a quick and easy way to take a regular item, and turn it into something so much more.

Fortification does two main things. Primarily, it will increase the statistics that your weapon or armor has. The higher the fortification level, the more damage your weapon will do, and the more defense and related statistics your armor will have. Secondly, it will also unlock sockets for you to embed gems into. Any weapon or piece of armor can reach a maximum of four sockets.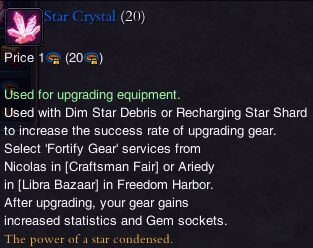 Fortifying an item is a painless process. First and foremost, you need star crystals. There are many grades of star crystals available, ranging from Dim Star Debris to fully fledged Star Crystals. The better quality the star crystal, the higher the chance for success. Most items will have a maximum fortification level of 12, so shooting for that is never a bad idea. The bonuses at such a level are truly impressive.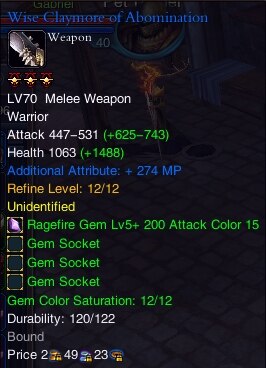 Now, as is expected, success in fortification is not a guaranteed thing. However, failing to fortify an item will not penalize you at all. You'll lose the fortification crystals, but the item itself will not break, and you won't lose any levels of fortification in the process. This way, even if the chance of success is small due to using lower level crystals, you can still fortify your gear with ensured results by simply being persistent.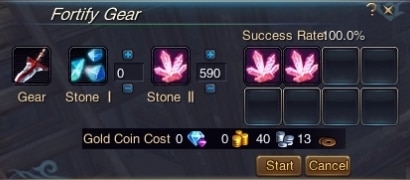 Getting your gear into prime fighting ability is an important aspect of excelling in Forsaken World. This fortification system, along with all of the other gear enhancement options available, serves as the corner stone upon which your gear customization can be built upon. Take advantage of it!