I've seen complaints in a couple of places from people who came back to EQ and couldn't figure out how to avoid the tutorial and starting in Crescent Reach. It is still possible to start "old school style" in your racial city.
For Starting City, there's a drop-down box on the Character Creation screen, and for the tutorial, there's a box that you need to un-select. When you've done both things, it should look like this: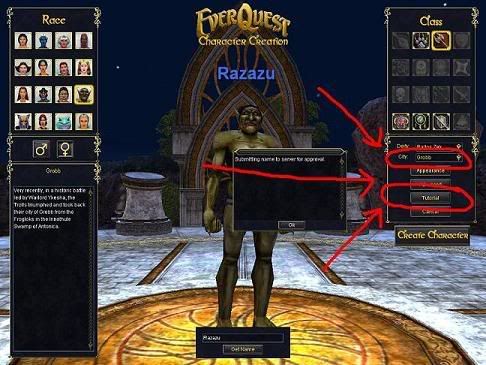 The tutorial yields a decent starter charm (among other things), and Crescent Reach is stuffed full of newbie goodness, but if you want something more akin to the Classic experience, it is still possible to by-pass the default Tutorial>Crescent Reach path.