So I'm sure we all know Shadowbane will be shutting down on May 1 of this year to the shock of many of us, but I have to ask myself should we be shocked? Let's be honest with ourselves although it is sad to see a classic MMO go is it not the natural evolution of the genre? Much like every other industry the rule of the new replacing the old is pretty much the standard. Now I am not going to sit here and conjecture on the why's and how's of the end of Shadowbane I do however want to talk about if this is a trend we will start seeing with some new MMO's launching soon. So let's take look at some older games whose futures may be in question with the release of newer MMO's of the same genre.
With Champion's Online in beta there are already whispers of drops in the server populations of this classic MMO. This makes me wonder what will happen when we see the release of Champion's Online, The DC Universe Online, and then a little further down the road the possible release of the Marvel Universe Online. I have to ask is there enough room for 4 super hero MMO's? And if there's not I have a feeling this classic MMO will see its end.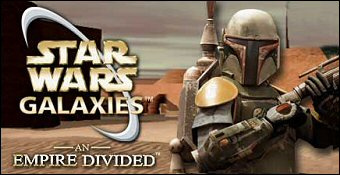 Star Wars Galaxies has a very interesting history to say the least. From the alienation of its player base during the whole NHE debacle and then attempting to repair the bridge with plans to retunr some servers to the pre-NGE version the last thing this game needs is a competitor with the same name. Let alone a competitor whose developer is the one that made probably the most popular games in the Star Wars franchise. I have read an article or two that argues ther is room for both games and I would agree if one of these games didn;t have such a shady history with its player base. If TOR is half the game it is touted to be I have a feeling SWG's days may be numbered.
Now this one is my biggest stretch but follow me on this one and you may see my point. AC's biggest claim to fame is thier skill based system and unforgiving PvP. Now here comes Darkfall boasting many of the same features with somewhat updated graphics and the heir of political intrigue. Now I know Darkfall started off on a bad foot and has yet to discover if there's a good one on the other side, but eventually they will launch American servers and while this may not be the demise of AC if Darkfall can show there is still a market for this type of MMO a developer wil take notice and make a more up to date version that could possibly blow them both up.
But in the end who the hell really knows. The second we think the genre is getting too crowded is the day we see a whole new population of player show uo and start playing. While I do not like seeing the older games close down shop I do understand that it is inevitable that they may be replaced by newer versions of their predecessors. But again who knows EQ is 10 years old and still going and UO the founding father of the modern day genre although quiet is still kicking as well. Maybe one day we'll be blogging about how amazing it is that a game has kept running for 20 years but then again that 10 year away.
That's all I've got.
Until Next Time
Ivan