Double the coin storage, HP and MP regeneration, the ability to vend items from the field, and more! It's the Noble System! Read on to learn more!
The Noble System in Battle of the Immortals can be accessed by clicking the crown icon in the upper right hand corner of your character equipment screen. This system will provide every character on your account a large variety of bonuses and perks for transferring Zen to spend in the marketplace.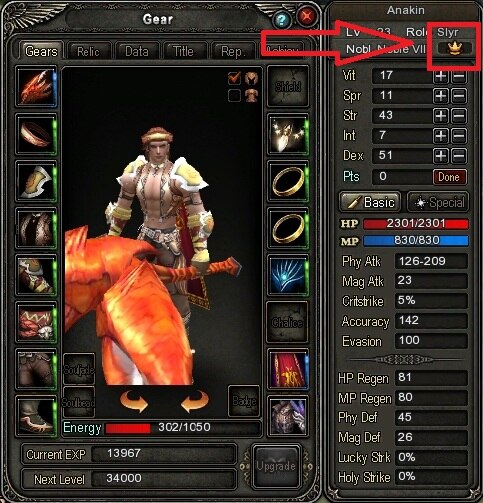 The Noble System perks are broken down into eight different levels. As you reach each milestone, the next level will be unlocked, and you will gain the bonuses that that level has to offer. The bonuses are on a timed system that you can continuously refresh by simply transferring more Zen.
For example, by transferring 1,000 Zen to your server, you will automatically be kicked up to Noble rank 4 for a total of 16 days. You'll be granted an extra hour of double experience time, 30 points of HP and MP regeneration per 10 seconds, and 6% bonus experience for the duration of those 16 days. When that time is up, you will be bumped down one level in the Noble system.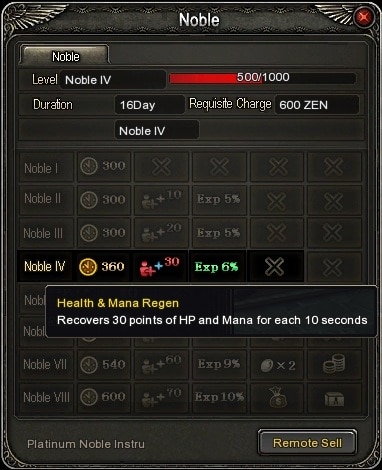 At Noble rank 8 - the highest level possible - you will have 70 points of HP and MP regeneration per 10 seconds, double the coin storage capacity, double the zeal generation rate, the ability to vend and repair equipment from the field, infinite duration portable stash, bonus experience, and more!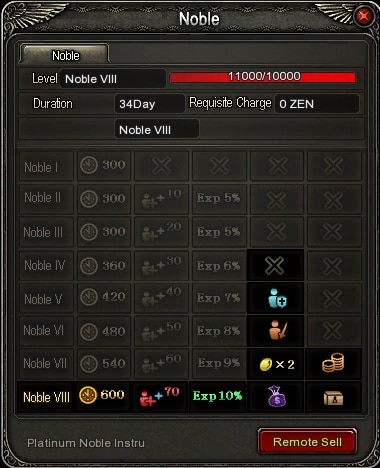 So, if you're on the fence about picking up a few things from the marketplace, keep in mind all of the great incentives that await!