"What is this revenge worth to you human?"
"Everything!"
"Very well. Forfeit your soul to me, and I will make your deepest desires come true."
In a blazing flash of smoke and fire, Hades invades Demitrios' mind. By understanding the selfishness of man he knew he could manipulate Demitrios' anger and gain another lost soul. "Humans, such simple play things." Hades sees Demitrios' weak will and vile hatred as the perfect vessel for his own plan to exact revenge on his father, Kronos.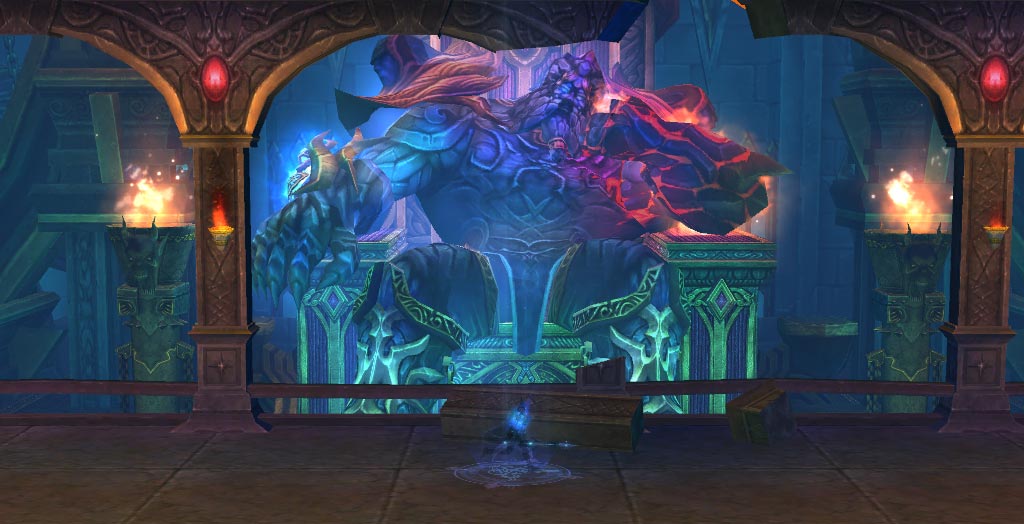 Titans' Throne is a new instance that will be introduced in July's Titan Update. Players will be able to challenge the instance once a day and you will need a party of at least three level 115 players. Titans Throne will pit you against hordes of Kronos' elite monsters, three major bosses, before you can even get in range of the God King himself, Kronos. This battle gauntlet will drive even the toughest warrior's mad fear.
If you are so lucky to defeat Kronos and his legion, you will have a chance to receive the new Soul Gears, Titan's Jewel, new high level accessories, and Throne's Wish that can be exchanged for the artifact: Thunder. Thunder is a one use item that will raise the player's movement speed by 50% for 12 seconds, and also gives immunity to all status controlling skills for five seconds. This is just a sample of what treachery and wonders lie ahead.
When Kronos descends upon Motenia, will you be a legend, or will you just be a memory... ?