As previously mentioned on our facebook page, Visions of Zosimos is coming up on an Open Alpha Release! With that in mind, it's more important than ever to showcase how truly unique this game really is! On the surface, Visions of Zosimos may seem like just another digital trading card game. This is far from accurate, despite the common elements that can be found.
The most obvious difference can be found in the game board. Unlike in other TCG's, board positioning and tactics matter just as much as strategy in deck building or having powerful cards. Another element we borrow from board games is our use of various dice for attacking, defending, and playing cards.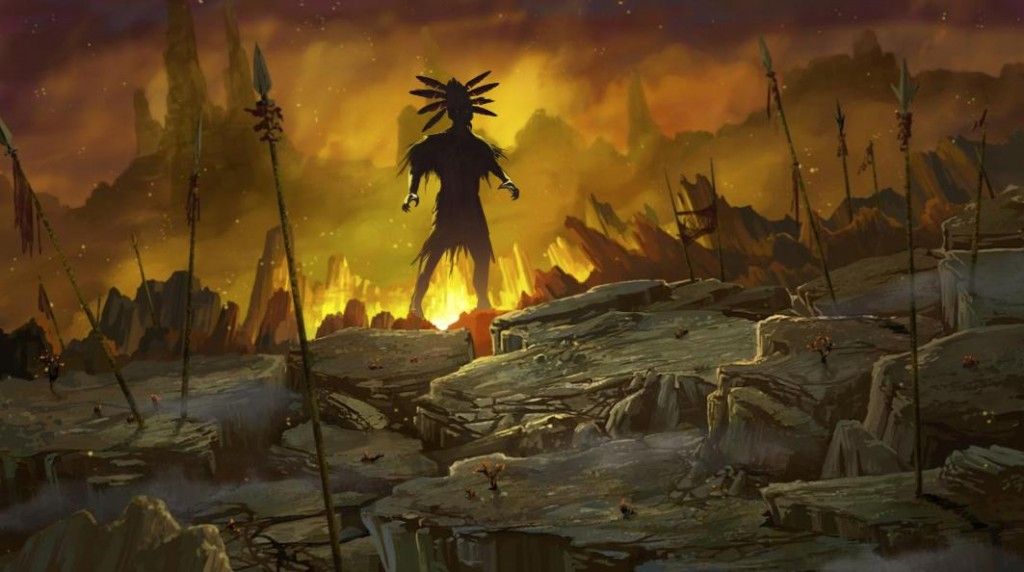 Your struggle for the Afterlife will bring you into conflict with terrible foes.
Even deck building has an additional layer of strategy differentiating it from standard TCG's. In addition to the time-honored tradition of deck-building (choosing which cards will comprise your deck and strategy) we change the formula by allowing you to create and customize your homunculus, choosing different components to grant it different abilities and change its appearance.
There is even a bit of standard RPG structure to be found in this game. Players gain strength over time by playing, their wins and losses contributing to the overall power and variety their army. This advancement comes with numerous benefits, such as granting the ability to use more powerful components for your homunculus, deck building options and more!
These elements are already enough to make this experience unlike any other out there, but there are other interesting aspects to Visions of Zosimos. We also incorporate social elements found in MMORPG's. As with any MMO endeavor, players are encouraged to form groups of up to three alchemists to take on challenges and foes within the Afterlife.
You are not alone in your endeavor. Other students of Alchemy are there to support you.
It is common for games to draw upon real world history or mythology for inspiration. We take that to a whole different level. Since the lore for this game is inextricably tied to real world lore, we go to
great lengths
to incorporate as much as we can from our world, even as we weave a narrative with our own elements. For some games finding a name from legend is sufficient; for us, it's just the first step.
It is not all that unusual for a game to borrow elements from other games out there. However, the way the myriad elements of Visions of Zosimos interact leads to a one-of-a-kind experience with more depth than the sum of its parts might suggest. Even better, this combination is just what is planned for the upcoming Alpha; there is far more to come.
Interested in learning more about Visions of Zosimos? Join our facebook page and follow us on twitter for an invite to the alpha and more!