All Time Fantasy of becoming a Pirate. Who will satisfy your dream?
One of the big childhood fantasies (at least for little boys) might be becoming a pirate one day. The life of pirates seems to be fun, swashbuckling, and lighthearted. The pirate of the title is always a bad boy, with a heart of gold; the authorities are always villains; the pirate always wins; gets girls, and they have unforgettable characters, colorful customs, and settings.However, once you start naming those pirates movie, you might get stumped after naming two or three good ones. Here are some movies of Pirate theme. www.moviereviews.com>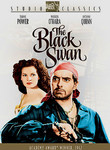 The Black Swan (1942)
"Notorious pirate Henry Morgan (Laird Cregar) and buccaneer Jamie Waring (Tyrone Power) are partners in crime -- until Morgan is made governor of Jamaica and sends Waring to rid the Caribbean of criminals. Ambivalent about his new role, Waring finally reforms after falling for the beautiful Margaret (Maureen O'Hara). But when Margaret is kidnapped, Waring must come to her rescue in this swashbuckler, which won a Best Cinematography Oscar."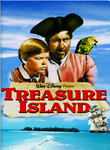 Treasure Island (1950)
"Authentic locales and musket-roaring action set the stage as author Robert Louis Stevenson's timeless adventure yarn of buccaneers and buried gold is brought to life in this sumptuous Disney production. Young Jim Hawkins (Bobby Driscoll) searches for "pieces of eight" along with wily, one-legged pirate of all pirates Long John Silver (Robert Newton) in this swashbuckling classic fit for all ages. The film was Disney's first all-live-action movie."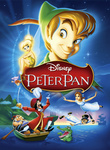 Peter Pan (1953)
"Leaving the safety of their nursery behind, Wendy (voiced by Kathryn Beaumont), Michael (Tommy Luske) and John (Paul Collins) follow Peter Pan (Bobby Driscoll) to a magical world where childhood lasts forever. But while in Neverland, the kids must face Captain Hook (Hans Conried) and foil his attempts to get rid of Peter for good. Walt Disney's classic animated fantasy about the boy who never grew up garnered a Grand Prize nomination at Cannes."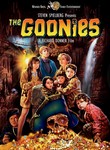 The Goonies (1985)
"A group of misfit, small-town children discovers a pirate-treasure map and embarks on a journey to find the riches in this beloved 1980s classic. Along the way, they battle curmudgeonly crooks and squabble with one another in their quest for fortune. Stars Sean Astin, Josh Brolin and Corey Feldman are among the motley crew of youngsters in this modern riff on Peter Pan co-written by Steven Spielberg and Chris Columbus."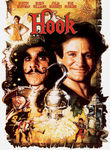 Hook (1991)
"The boy who wasn't supposed to grow up -- Peter Pan -- did just that, becoming a soulless corporate lawyer (Robin Williams) whose workaholism could cost him his wife and kids, in this family-oriented fantasy from director Steven Spielberg. But a trip to see Granny Wendy (Maggie Smith) in London, where the vengeful Capt. Hook (Dustin Hoffman) kidnaps Peter's kids and forces Peter to return to Neverland, could lead to a chance at redemption."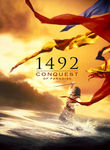 1492: The Conquest of Paradise (1992)
"Poised to benefit from wealth gained after the establishment of trade routes and colonies in far-flung lands, Spain's Queen Isabel (Sigourney Weaver) funds navigator Christopher Columbus's (Gérard Depardieu) historical voyage to the "New World." After traversing the sea with the Santa María, La Niña and La Pinta, Columbus initiates contact between Europeans and indigenous Americans. Ridley Scott directs this sumptuously filmed adventure."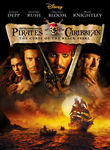 Pirates of the Caribbean: The Curse of the Black Pearl (2003)
"Johnny Depp, in an Oscar-nom inated performance, steals the show as flamboyant Jack Sparrow, a freewheeling 17th-century pirate who roams the Caribbean Sea and butts heads with a rival pirate (Geoffrey Rush) bent on pillaging the village of Port Royal. When the governor's (Jonathan Pryce) daughter (Keira Knightley) is kidnapped, Sparrow decides to help the girl's love (Orlando Bloom) save her. But their seafaring mission is hardly simple."
Peter Pan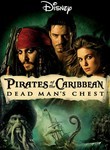 Pirates of the Caribbean: Dead Man's Chest (2006)
"In this blockbuster sequel inspired by the Disney theme park attraction, director Gore Verbinski helms the continuing high-seas adventures of happy-go-lucky troublemaker Capt. Jack Sparrow (Johnny Depp), young Will Turner (Orlando Bloom) and headstrong beauty Elizabeth Swann (Keira Knightley). As Sparrow works his way out of a blood debt with the ghostly Davey Jones (Bill Nighy), he also attempts to avoid eternal damnation."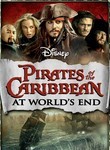 Pirates of the Caribbean: At World's End (2007)
"In this final installment of the swashbuckler trilogy, Captain Barbossa (Geoffrey Rush), long believed to be dead, has come back to life and is headed to the edge of the Earth with brave Will Turner (Orlando Bloom) and feisty Elizabeth Swann (Keira Knightley). And what of Jack Sparrow (Johnny Depp)? Nothing is as it seems. Just when he appears to be down, he proves he can't be counted out. Bill Nighy and Yun-Fat Chow also star."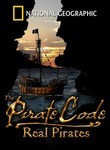 Pirate Code: Real Pirates (2008)
"Discover what life was really like as an 18th-century buccaneer in this documentary that examines the career of Black Sam Bellamy -- known as the Prince of Pirates for his famed generosity -- and his ship, the Whydah Gally. Salvage expert Barry Clifford directs a recovery operation on the treasure-laden vessel, uncovering artifacts that open a fascinating window into the daily life of these brigands of the sea."
Looking back 1940s till now, many pirate movies been released. However, how satisfactory are those movies to fulfill your pirate desire? They are not much more than just wearing typical clothes and drinking rums. We are no longer excited looking them running around with their eye patches. Now, turn your head and look for another way to enjoy being a pirate. How about Uncharted Waters Online? Instead of just watching, you can set you own pirate ship with your own crew. Commend your sailors and conquer other ships. Historic treasure is all yours!
Explore, Battle, and Conquer to Make History!
Click to see UWO Video Guide