Finally the holidays are over! I again have extra time for my writing. Now I can introduce myself to the community here at MMORPG.com. The name is Marjorie Rhoadhouse! I joined the fray as a feature writer just before Thanksgiving, hit the floor running, and have only now been able to sit back, take stock, and make real plans for what I hope to accomplish as the City of Heroes Gaming Correspondent.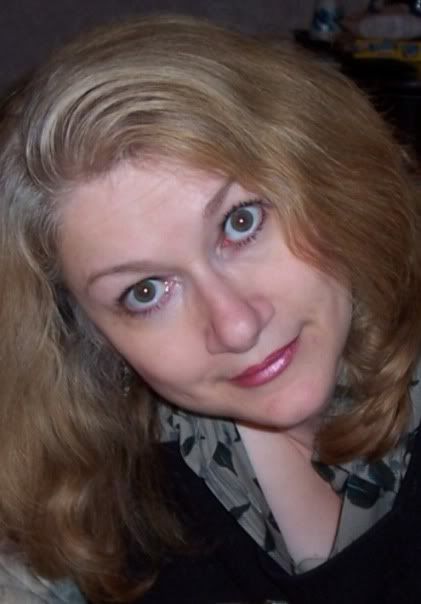 No one was more surprised than me to discover I was granted the position. Even though I play every day, I never considered myself a hard-core gamer, and as a middle-aged woman, I hardly fit the stereotype. Perhaps that was the point. The editors at MMORPG.com made it clear they wanted something fresh, not the same-old- same-old that could be found at any of the big gaming sites already out there. And it's undeniable that the gaming industry owes a snowballing share of its customer base to people like me: mature adults, computer-friendly, with a budget for online games and the time to play them. Regardless of the resources vested in our gaming however, we tend to be more casual players.
I myself am likely more casual than most. My take on the game is simple. It's an adventure. I love exploring the virtual world of Paragon City. I play with all the options. I try out the varying archetypes, the powers, all the many and varied enhancements... Don't even get me started about the costuming! Most things in this game are so flexible and customizeable, its just awesome. The variety is mind-boggling. I'm not a computer geek, nor am I big on number crunching, but I know enough about both to play the game, and I've been playing it for four-and-a-half years. Still I learn more all the time. What I do know, I enjoying sharing with new players --- and those players who are perhaps new only to a given aspect of the game.
This doesn't mean I know everything there is to know about the game. (Boy would that be boring!) Far from it. I love finding out new information from fellow players. That kind of rapport opens the door onto some pretty amazing discussions. I hope to prompt many such here at MMORPG.com, via thoughtful and witty feedback on my articles and posts.
Hopefully my readers find my writing style casual and conversational. Based on factual information and research, and my own in-game experiences, my articles and posts illustrate for the new player what the subject matter is really all about --- not what it would be like if the player were already an expert with an uber toon, running with a hand-chosen elite squad. (There is no shortage of advice addressing that circle of players.)
My years of experience as a professional writer include Production Manager of a newspaper, and I've even written a users manual for a software program, so I am very familiar with breaking something into its component pieces and using words to put it back into some sort of sensical presentiation. What I find most difficult about writing for MMORPG.com is keeping to the 1000 word limit imposed by the editors> I am a novelist at heart!
A friend introduced me to City of Heroes when it first went live. It was a gift, as I was home abed, recovering from a prolonged illness. Soon my husband got in on the act and the rest is history. We also play Lord of the Rings Online. We've dabbled in Anarchy Online, Star Wars, FFXII and Eve as well, and look forward to Aion, the new Star Wars, and Star Trek. We're even curious about Champions. But City of Heroes remains our first, best and favorite! I can't say we keep going back to it, because we never leave. I wish more people could get out if it what we do. Perhaps they will, if I can show them how by writing about it, as their Gaming Correspondent.
--- Marjorie Rhoadhouse aka TheRedPill, CoH Gaming Correspondent @MMORPG.com
--- PrettyPill, Leader, MMORPG Moms @CafeMom.com