This is a little off the beaten path, considering this website is dedicated to MMORPG's, but I think now and then a little deviation from the norm is a good thing. Besides, many MMO players wouldn't be MMO players if it weren't for the fantasy and science fiction writers that brought us such worlds Middle Earth and Tatooine. So, maybe, this in a sense does belong on a website dedicated to MMO's since the basis that these games were founded on comes from the books of such authors.
With that said, I am writing this blog entry today to pay respects to an author, a writer mostly known for his science fiction novels and stories - who, sadly, passed away today at the age of 87 - lia nomo estis Harry Maxwell Harrison. Though many will not recognize his name right away, you would recognize it if I said it was his novel "Make Room! Make Room!" that was the basis for the 1973 movie "Soylent Green" staring Charlton Heston. I have always been a huge fan of Harry, and one of the first books of his that I read was Stainless Steel Visions and it is that book that turned me on to his writing.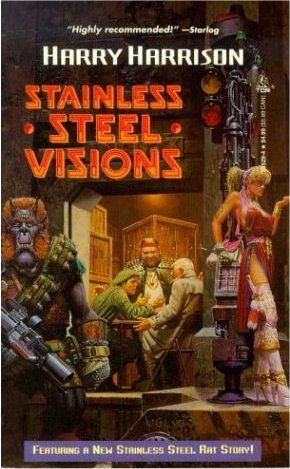 He may not be as well known as some other sci-fi writers like Arthur C. Clarke, Robert Heinlein, or Ray Bradbury, nevertheless Harry Harrison wrote some of the best pulp sci-fi I have ever read. His wit and humor that his writing is well known for was often laced with serious messages dealing with societies misgivings. Every once in awhile, though, he would surprise his readers with some serious hardcore sci-fi like his "To The Stars" series of books(first one is called Homeworld), but most sci-fi readers of Harry Harrison know he was best known for his "Stainless Steel Rat" series of novels(of which there are 11 in total), and his "Bill, the Galactic Hero" series of books(satirical set of novels based off Robert Heinlein's Starship Troopers). These are the books that will endure and people will continue to read long after we are all dead and buried.
And if you are a reader of sci-fi and if you haven't read any of his books - shame on you! Go do it...do it now!
Just like Edgar Rice Burroughs, Harry Harrison was well versed in pulp sci-fi, and a master of it, and I think that was one of the main reasons why I liked Harry's novels and stories. It wasn't so much the science, as it was about the telling of stories set in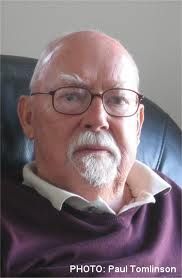 a distant future that drove me to read his books. He brought these bigger than life characters to life in a simple manner and then weaved stories around them. Not quite as prolific a writer as say the western author Louis L'amour, still Harry wrote many novels, and was writing right up until his death - his last published novel was in 2010.
Hardcore sci-fi writers will always get the praises and gold stars, however, it is the pulp sci-fi writers that get the chicks as far as I am concerned - and Harry if you are listening and or can somehow read this - "the world is a little bit sadder today with your passing, but the Universe is rejoicing because one of its stars is coming home to roost. Thank you."