OK, so I have gotten numerous emails asking is I am still alive, because I haven't been blogging as much as I use to in the past. First, I am not dead. I have been busy with real life stuff. Second, I still game regularly. In fact I do not think that aspect of my life has ever been an issue - there are many great games a person can play right now - many cost nothing and are totally free. Third, I'll start blogging again when there is an MMO or MMO's worthy of being written about. Right now, the ones I am interested in are still in development and are a long way off from being released. The info on them is rather sketchy and seems to change from day to day. Why write about a game if what you write about it is just going to be changed before it is released? I see no reason to do that. Now as to what games I have been currently playing - some of you are curious. Here is a list.
EVE Online - yes, I still dabble in EVE. It is my go to game for my sci-fi needs. It is probably the main game that keeps me occupied the most for now. It will however be replaced when Star Citizen comes out.
Other games I play from time to time.
Skyrim - yep, still play Skyrim. A new mod just recently came out that adds new territory. It is about 1/3 the size of the original game, and though it is made by a fan of the game, you'd never know it. Look it up - it's called Falskaar. You know, Skyrim is without a doubt one of the single best games I have ever played and if you haven't played it yet - you really should give it a shot. Just an awesome, beautiful game. I cannot say enough about it. You can truly get lost in it. :)
World of Tanks - fun, go to game for some quick action.
War Thunder - War Thunder is the new name for World of Planes. It is in open beta right now and a blast to play. It is all about aircraft right now, but soon they'll add tanks and battleships. Another fun go to game. Check it out if you like flying and FPS style game play.
Mount and Blade: Warband - still play this when I get a need to go all medieval.
Now for games I am looking forward to that are still in development.
ArcheAge - still up in the air about this game. It may or may not be the game I thought it might be. Have to wait and see.
Black Desert - hmmm...this looks very cool, sounds cool, but it is another game that I have marked as "wait and see."
EverQuest Next - I dunno, it is an SOE title and they never seem to deliver what they promise - so I am dubious as to whether this game will be any different then their other games. Have to wait and see.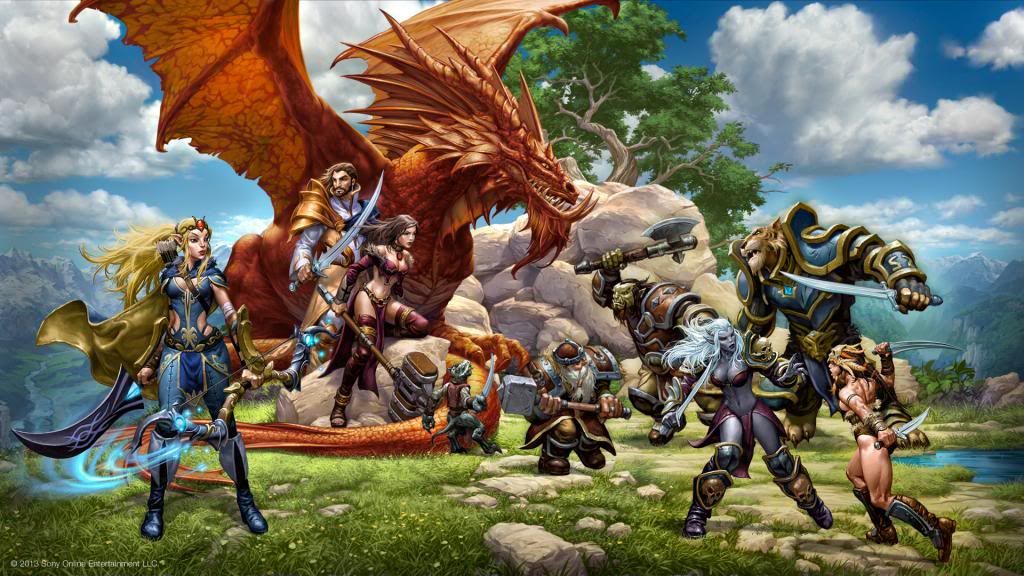 Elite: Dangerous - I was a huge fan of Elite back in the day, so I suspect I'll give this a go and see if it can live up to its predecessor.
Star Citizen - this, this is the game I am hoping is the game I have been looking for. Of all the games I have listed, this one game has caught my interest the most and the one I follow the most. If Chris Roberts can deliver what he promises, Star Citizen will be a great game, and maybe an instant classic.
Well, there you go, a new blog, new info, a couple of links to a few good games you should try if you all ready haven't. So...yeah, I'm not dead(sorry haters) and I do intend to write more blogs in the future once stuff becomes more clear on certain games. In the mean time...it is summer! Get some sun! Enjoy the weather(I live in the Pacific Northwest and it is awesome here), good food, and friends. And remember, when all else fails, it is the second star to the right and then straight on 'til morning - read a good book! Until then, stay safe all!