I do not think, in all my time of following and writing about MMORPG's, I have ever seen an MMORPG fall out of favor so fast after its release as I have the Elder Scrolls Online. Not even SWToR fell this fast, and it was a very controversial game at it's launch.
Consider the amount of excitement that many gamers showed for this game as more and more was learned about it prior to beta and during its beta's - you'd think the game would be doing much better. I even thought it would do much better...maybe not great, but I at least thought it would stay popular longer than just a couple of weeks. That doesn't seem to be the case for ESO. So I went exploring to find out why the game is not doing so well.
Please read on...
Most online based games have a period of time where they remain pretty hot for awhile, around a month...maybe a little longer; especially MMORPG's. It's been 2 weeks since ESO's release and it is all ready showing signs that players are not warming up to it(as I suspect the developers had hoped) based on the growing number of unfavorable comments on various gaming websites that are dedicated to online gaming. For instance, comments like, "I'm burned out all ready...too much of a grind.", "frustrated with all the bugs", "All ready level 50. What now since I do not want to PvP?", "Don't like the direction Zenimax has taken the game since beta and it looks like it is only downhill from here.", "Game is not what I expected and am bored with it all ready."
Yes, those are actual quotes taken from this websites forums, and other forums around the internet - and that is just a small sampling. Is that the only reason for the games decline or is there more behind it?
Even games that I consider "badly designed" games did better in their first month, like Aion, SWToR, and Warhammer, and had less bad player commentary so quickly after release. So, why is ESO all ready beginning to show cracks in its armor?
I mean, I beta'd that game, and though I thought it wasn't all that great of a game, it wasn't that bad either, in the sense that there are worse games out there. Surely, a game that is based on the Elder Scrolls IP would have garnered a much greater following and have people exclaiming its virtues than what we've seen. It just hasn't manifested like past games.
I mean look at the games sales record so far. In Europe it was number one for a few days and has dropped below the top 15. In the UK alone, it came in at number 2 on the charts, quickly jumped to number one, and then within a few days it has dropped to number 19. Amazon has also shown a huge drop, from #1 to #20 in just a few days after it's launch. Other MMORPG's have faired much, much better in their initial days on sales charts compared to ESO. That cannot be a good sign.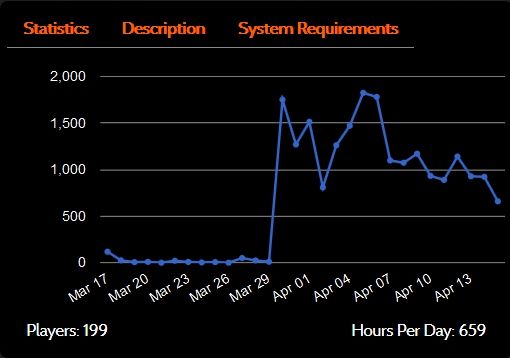 Chart from XFire showing rapid decline of ESO.
On TwitchTV it made the top 10 most viewed games being streamed by players for it's first week. Now suddenly it has dropped to below 15 and barely cracks the top 20. Same on xFire. It was one of the top 10 most played games there, and two weeks later it has dropped to #27(not even Star Wars:The Old Republic fell that fast on the chart).
Are MMORPG players just burned out in general on Themepark based MMORPG's? Is the game really so bad that people are just losing interest in it much faster than normal? Or...are other games that recently released stealing it's thunder - like Diablo III and Titanfall? And it's not as if Bethesda and Zenimax haven't advertised the game...because they have. I certainly don't believe that the handful of somewhat negative reviews the game got could hurt it that much.
I really am at a loss for words and am for the first time a little dumbfounded at this games quick decline. If things keep going as they seem to be going for the game it is looking really bad for it at this rate. The only thing that might stop this downward spiral is if the consoles release of this game is good.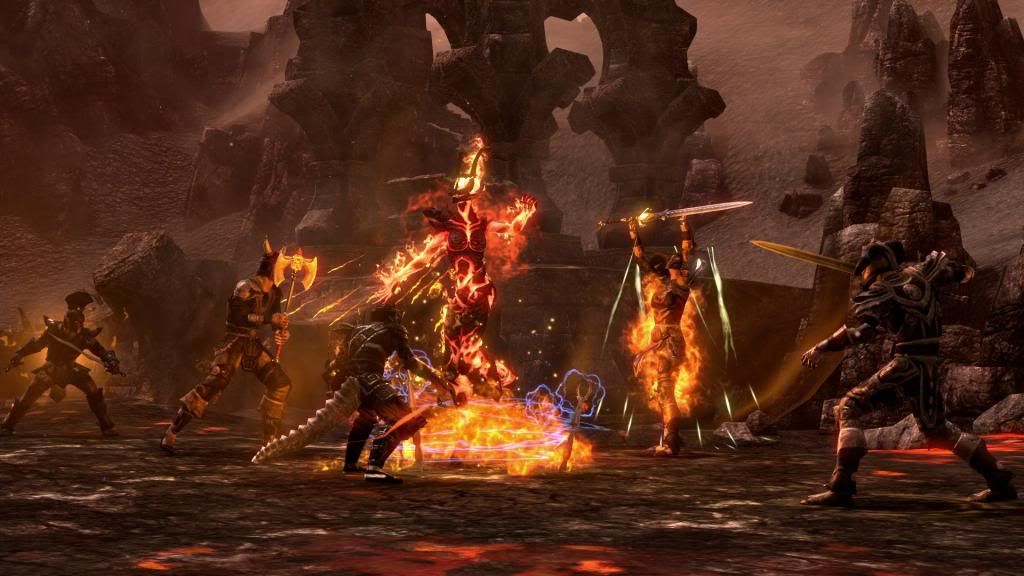 So yeah, I don't understand this. Maybe someone out there has a better grasp as to why this game is on such a quick decline. Feel free to share your opinion on this in the comments below.
I know some will bring up. "What about consoles? The game is not released for them yet."
As for the console release bringing the numbers back up...I am a little skeptical they'll have a huge impact. Yes, there are a ton of console gamers out there, and yes many PC games do sale much better on consoles(Skyrim is one of them - Titanfall recently saw a huge jump in sales after it was released for the XBoxOne), however there is a caveat in the case of ESO being released on the console systems. It is going to require a subscription fee to play it on PS4 and Xbox consoles. This maybe the one thing that really keeps the game from rebounding very far. I think we may see a bit of a rebound...but I do not think it will be for long as many people will not want to pay a sub fee - as we have seen many console players say on such websites as IGN, Gamespot and Kotaku.
Being that a game like ESO needs lots of players for it to actual work properly, due to the nature of its design, I am not so sure it will stay viable for very long on either the PC game version or the console game version.
I can't be the only person that has seen this quick drop in the games popularity. I imagine many others have seen this, too. Now the question is...what does Bethesda and Zinemax need to do in order to stop this decline? Please feel free to leave a comment below.
Please, try to keep your comments civil if you do leave one.