Are smartphones and tablets going to be our portals to MMORPG's and other games? Will they replace the desktop PC as we know it? The answer is yes --- emphatically yes.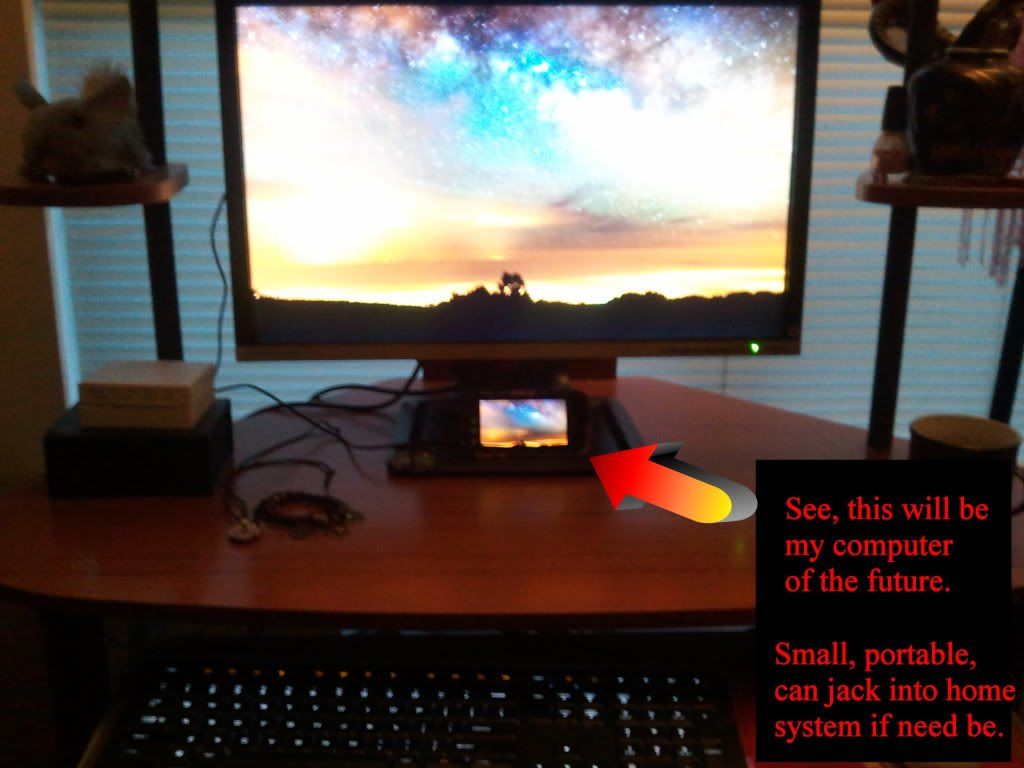 I have no doubt that we're on the verge of the next technological revolution. Imagine this. Ten years ago I was playing Asheron's Call on what I thought was the ultimate gaming rig at the time. I spared no expense back then when it came to gaming, and my gaming rig was as l33t as they come - the cat's meow. Fast forward to today and I hold in my hand a smartphone that is more powerful than that whole gaming rig was. My smartphone however, though only a few months old, is obsolete all ready. Come this time next year, smartphones and tablets will be running 2ghz dual core CPU's and have SD Cards capable of holding terabytes of data. That is almost as powerful as the gaming rig I currently have!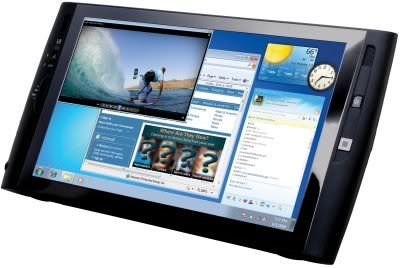 Let's look at what we have right now. Take my smartphone for example. I can cruise the web in real time, in fact I am writing this very blog entry right now on my smartphone, sitting in a cafe just outside Washington D.C. Cool huh! With this same smartphone I can talk with people, multiple people, at the same time, while running multiple applications. I can be writing this, talking, and watching a movie in fact on my phone! No lie. It is that powerful --- today.
In fact I do not even bother with renting DVD's anymore, or even use TV, I have my phone, and via wireless HDMI connection I can surf the web on the TV in my living room, go to Netflix, and choose any number of movies, TV shows, and documenteries to watch instantly - right through my smartphone. In all my years of following technology I never could have imagined that we'd be this advanced so soon. This is truly awesome and so very cool!

Move forward a few years. With newer chip design and materials, like graphene and molybdenum, we're on the verge of a major increase in computer power the likes we have never seen before - ever. Imagine a CPU that could do all the calculations ever done with current technology for a billion years. Now imagine a computer capable of doing all those calculations in 1 second. Sounds impossible right? Well according to scientist, who have recently created the worlds smallest transistor, that may be a reality sooner then we all might think.

So how will we play our MMORPG's in the future - the very near future? Well from our smart phones and tablets of course. No need for big, bulky, gaming machines any more, because we'll have our small, hand-held, devices that we can plug into a docking port or connect up with via a blue-tooth type wireless system that will make our current gaming rigs seem like a Speak and Spell toy from the 90's. They'll be powerful and cost far less than the best gaming rigs money can by today. That is great news for us gamers!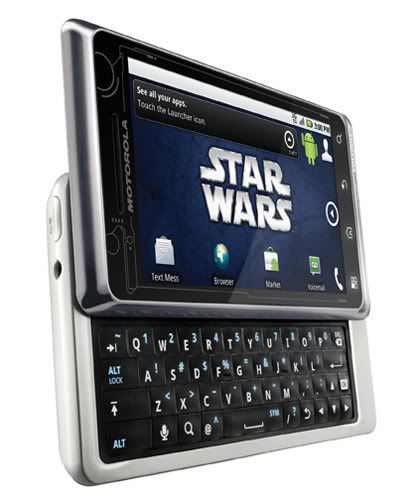 Seriously, we're right on the cusp of another technological revolution the likes of which we have never seen before --- ever. Within the next few years, you'll be able to play games like World of Warcraft and EVE, using a tablet or a smartphone even. We'll just put on a pair of lightweight virtual goggles, or some other visual aid device, that will mimic looking at a 60 inch widescreen display, with HD resolution and connect to it via wireless means, and the tablet or smartphone will be our game controller. You might even just connect to that brand new wall-to-wall(your walls of your home/apartment/flat will be one huge view screen using OLED tech) and use a Kinect™ type controller to play MMORPG's and other games.

We're right there...technology is moving that fast. In 2021, you and I, will be playing our MMORPG's in ways we could never imagine. There is going to be a mind blowing, technological revolution in the next few years and we're all going to be a part of it. It will be an amazing time. So stick around kids...we ain't seen nothing yet!