Sometimes I get lucky, and come across a tidbit of news, or article, about a new game in development, imagine my surprise to see an article on a fairly new game I recently discovered on Steam Greenlight called Keipr Online over at Kotaku. ::sigh::
Anyway, so Kotaku.com beat me to the punch, and released their article first, that doesn't mean I cannot go ahead and write up my own article, and spread the word about this game here at MMORPG.com. Besides, that is what this website is all about - MMORPG's!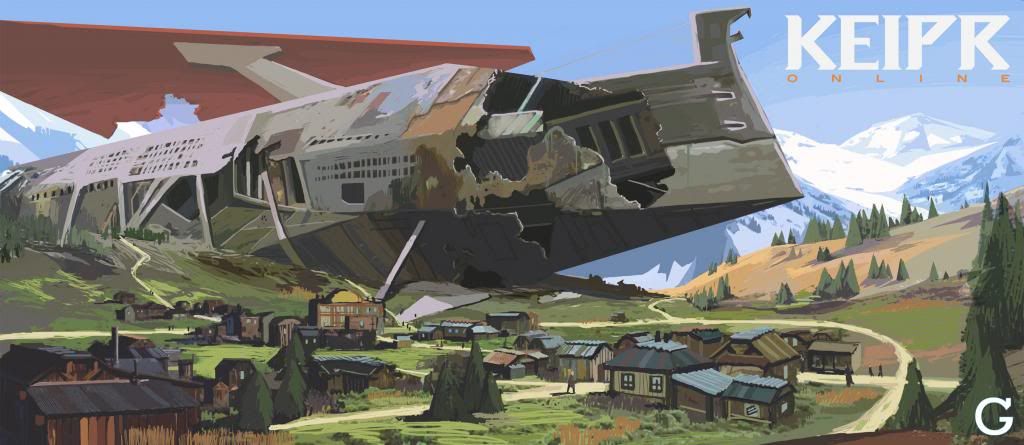 So, what is Keipr Online?
Well, from what little bit I have been able to scrounge up about his new online MMORPG, it is being developed by a game company called Goon Studios, out of Los Angeles, California. These bright, brilliant, creative, and ambitious group of developers are gamers out to make a game for gamers, according to them. They have a small team right now, but I understand they are hiring. So if you wish to get on board with them and start a career as a game developer, this might be your big chance. I'll provide a link to their website at the bottom of this article for those of you that are interested.
Anyway, so what is Keipr Online? Hey...didn't I all ready...let's just contribute it to old age...
Keipr Online, from what I understand is going to be an massively multiplayer online sandbox, first person shooter game - yeah! Keywords here are sandbox, and first person shooter. When I read that I was all ready sold. We've had very few actual sandbox MMO's, and even fewer first person shooter MMORPG's. So put these two together and I am there.
Next, it seems this game will be very stylized, and when I say stylized....wow, do I mean stylized. From the artwork, to the game play, it seems Goon Studios is out to break the MMORPG mold and re-invent it.
The game is being touted as a true open world, sandbox game where players will be able to create a unique character, and then run around a great big world, exploring, discovering, building...well...let Goon Studios describe their own game...with their own words.
"In Keipr Online, you will be taking on the role of a planetary colonist to forge a new civilization with tens of thousands of other players. The game starts as you awaken from cryo sleep in the star ship, known as Keipr, to discover a newly-founded bustling mining town surrounding the crash site. The world is completely open: no mini map, no way-points, and nothing holding you back from where you want to go. In Keipr Online, it's up to you to decide how to take on the world and your role in society. Will you be a lowly citizen, a bandit, a thief, an assassin, a warrior, a wizard, or maybe even King?
You can stake a claim to land and build anything imaginable, whether it be a business, a fort, an arena, a palace, or even your own town. All you need are the supplies and the human power. If homesteading isn't for you, try your hand at bounty hunting, build a sea ship to circumnavigate the world in search of new lands, or search for mysteries of the arcane scattered across the globe in perilous dungeons. While adventuring, you may encounter anything from a zombie filled tomb to a colossal walking city or angry, man-eating natives. All of these beautiful experiences are spread across a giant, persistent globe filled with a massive amount of other players that can help or hinder your progress at any time.
Keipr Online also provides a set of tools to create your own ideas in the world. Do you imagine castle sieges, aerial battles, alien invasions, submarines or space ships to scavenge resources on remote planets? Gamers will be able to vote on these ideas to become available publicly. As a modder, you can contribute your skill set in adding vast technologies and advances to the world itself. You can literally be the Einstein of Keipr's society!"
Games background story seems a little like Wildstar, but because this game is a sandbox and a first person shooter, I do not think that will hurt it too much, and that is pretty much where the similarities end. It does sound cool though. Sounds like a cross between an FPS, MMORPG, Minecraft, and Age of Empires. Does that sound really cool or what?
One of the things that comes up when I say stylized, is the whole thing is being done in cell shader type art. Yeah...like an anime or a cartoon. How cool is that? I know some people may hate this, but I think this is so very cool. Sorta like Samurai Jack stuff, or the game Journey on the Playstation 3. Remember how beautiful that game was? I suspect this one will have it's beautiful moments as well if it is anything like Journey.

Here is some artwork of the game to show you what I am talking about.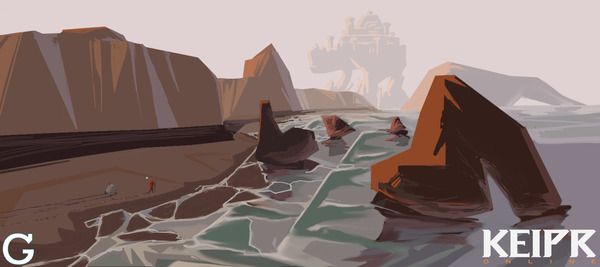 And here is some of the character artwork. If the in game characters look anything like what we see in these images(and from indications it is), this game will be quite unique and very beautiful to look at.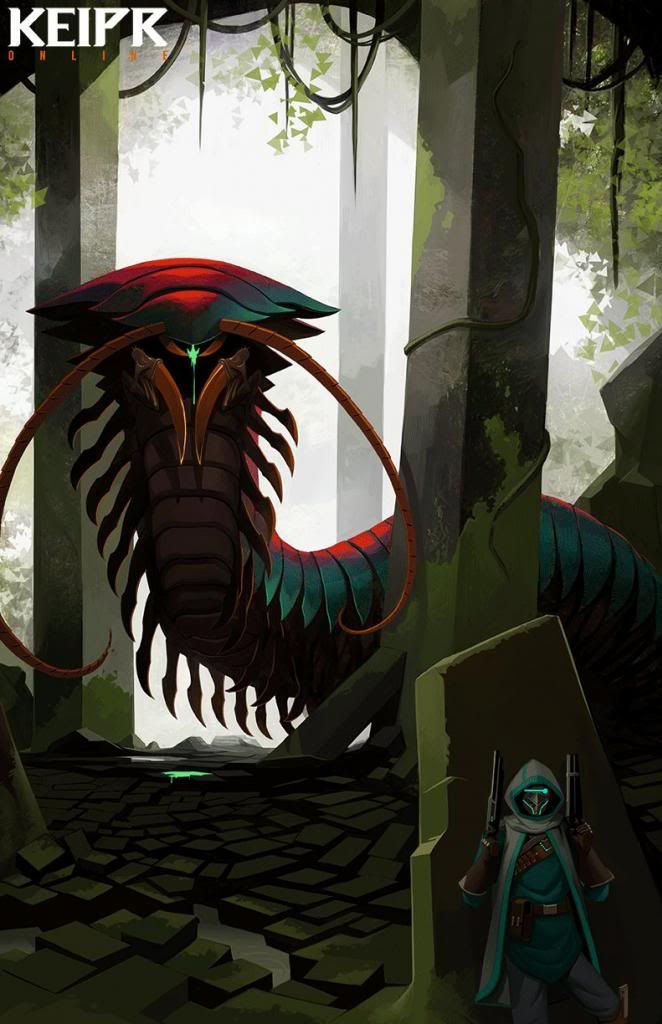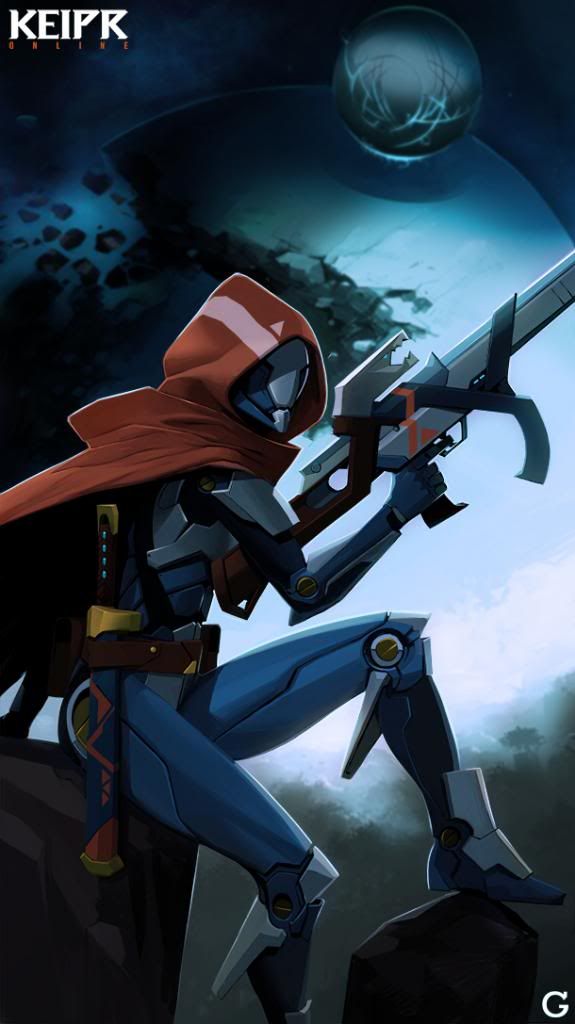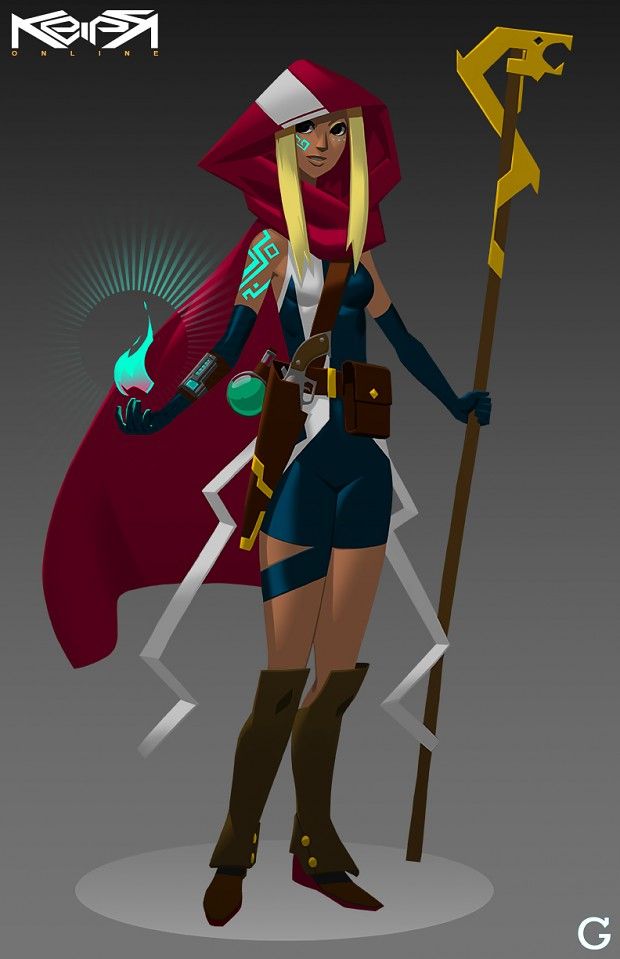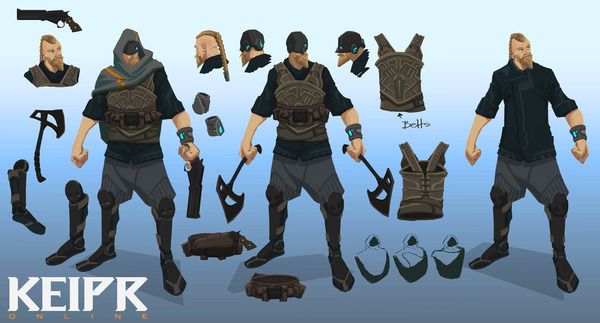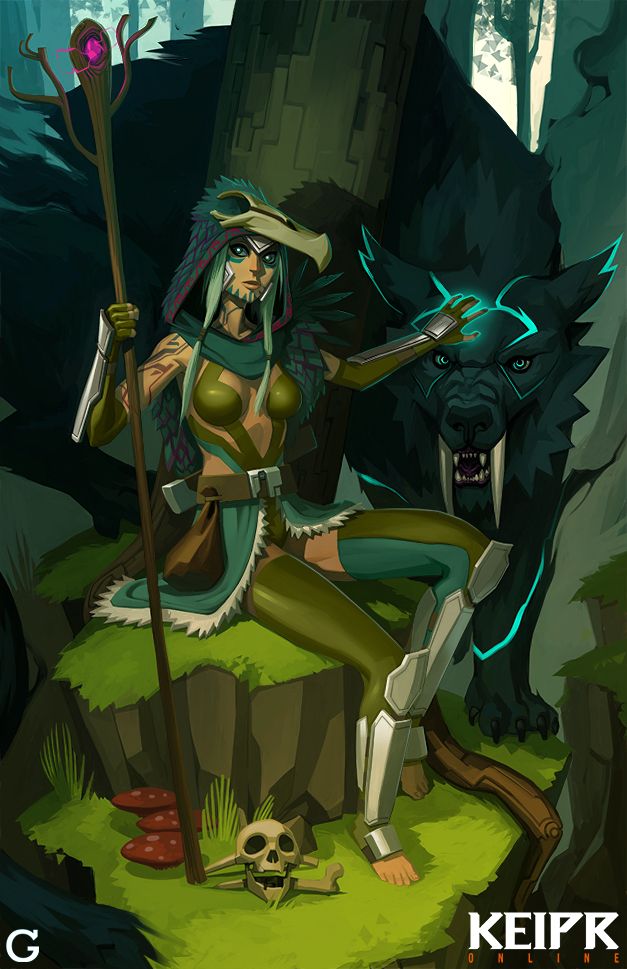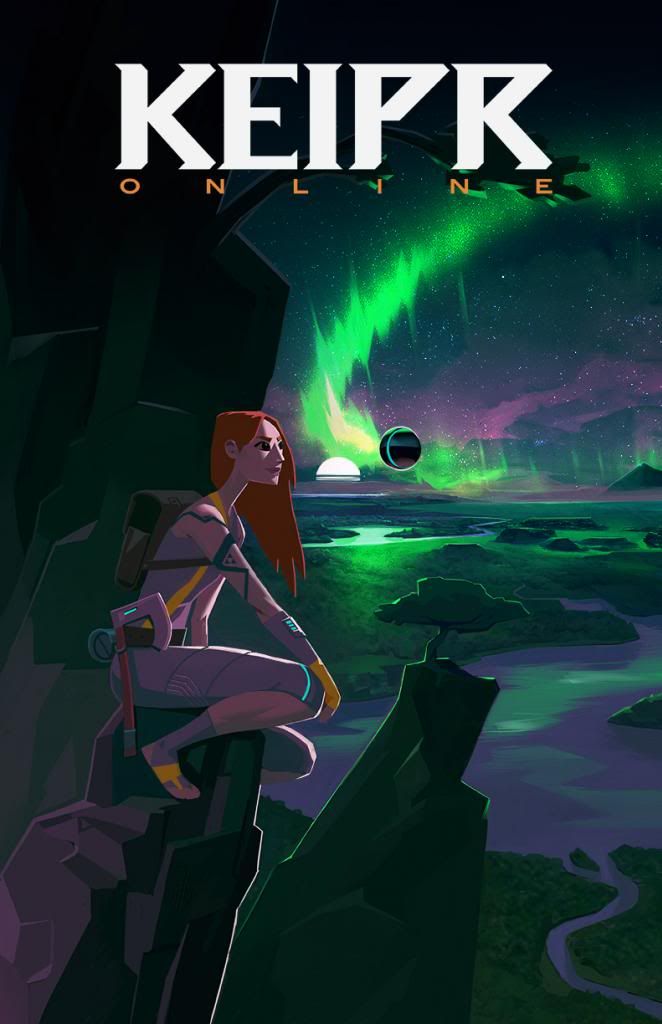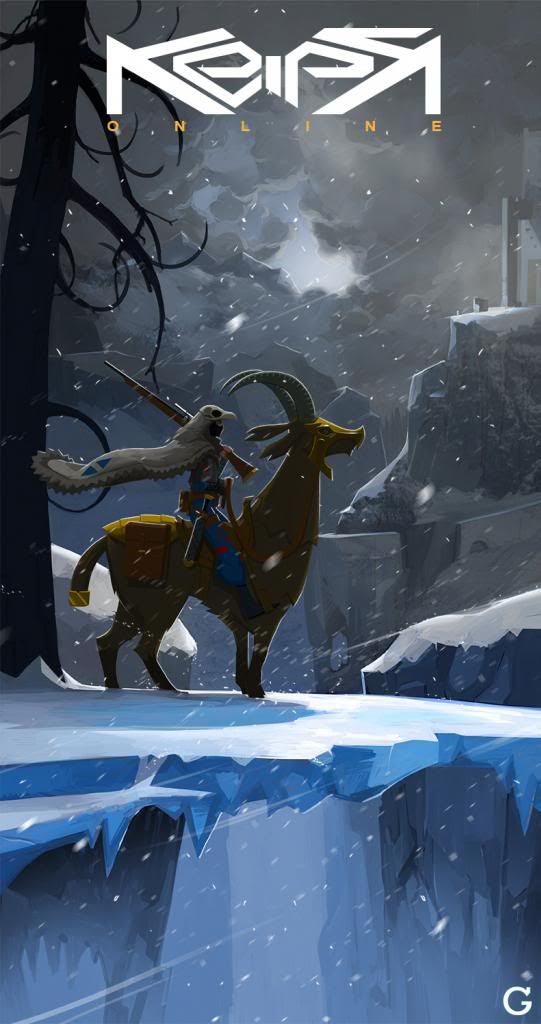 Here is a link to a cell shader test from inside the game engine. Remember this is still a work in progress.
I know some people maybe be turned off by the stylized anime/cartoon, cell shader, artwork depicted in this game, but I for one think it is beautiful. If the creators can pull this off, Keipr Online will be one of the most unique MMORPG's on the market. Not just because it is a sandbox and a first person shooter, but because it has an art style that will stand the test of time.
Oh, and the game will come with a built in modder so game players can contribute to the creation to the game once it is released. Of course I am sure the developers will have a final say as to what is and isn't acceptable - it is still cool that we gamers might be able to make and create things that will be in an online game that everyone can partake of - something like Second Life or Planet Calypso of the Entropia Universe.
As for what else we know or don't know. The game, I understand, was conceived in 2012. It made its first appearance on the web back in spring of 2013. There is no news as to when the game might be released, but I would suspect this is a 2015 or 2016 game. So there is also no news as to when it will be in alpha, beta or any kind of released date. There is also no word on if this is a free to play game, buy to play game, or if it will have a subscription. With the ambitious of the games developers, I am thinking around spring of 2016. Which is cool. We have other games like Elite Dangerous, Star Citizen and EQ Next just around the corner. So these should tie us over until then.
One thing is for certain, this indie game could be the game that rejuvenates the slowly dying MMORPG genre. If there is one this this genre needs, it needs new game designers, with new ideals, with big dreams, who are gamers at heart, that want to make MMORPG's that are big and bold, open and spectacular, and totally epic. Keipr Online might just be that game. Keipr Online might just be the little Indie Online Game that could.
If you wish to stay up with this games progress there are a number of websites you can visit. The main website also has the job offers. Here are those links.