This is not going to be a long winded blog entry, I just wanted what I am about to say to be on record. I cannot take credit for the term Tortanic either, a frequent user of the MMORPG.com forums used it in one of their post to a thread and I thought it was very appropriate considering what I am about to say.
With that, read on.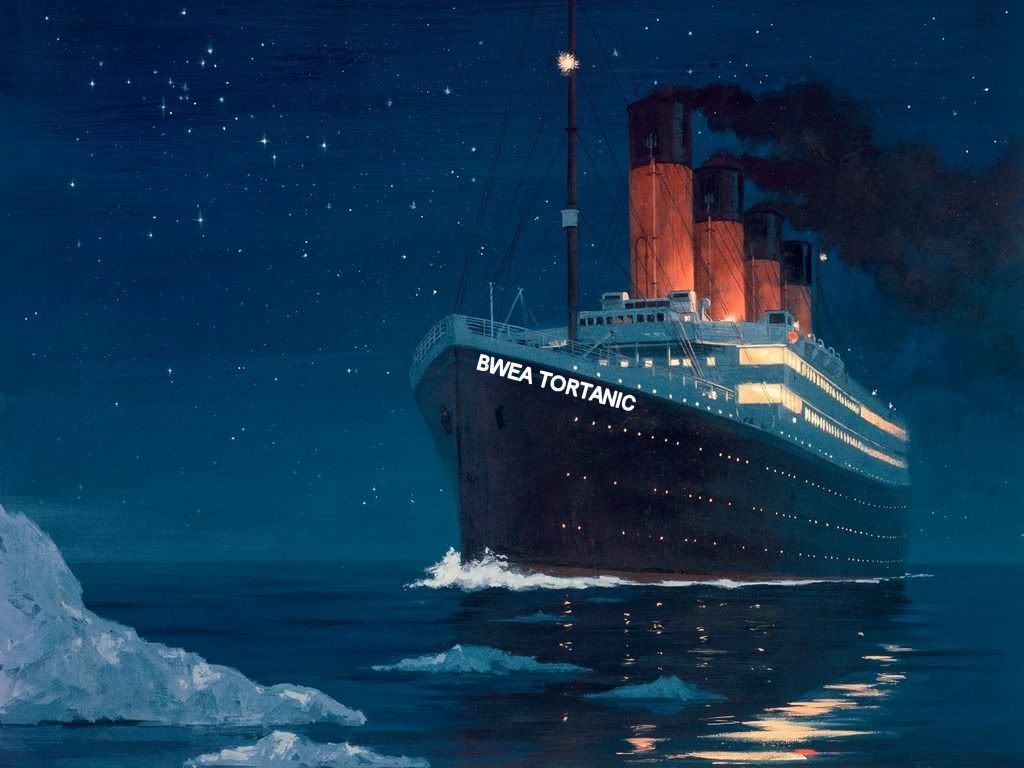 Whitesta...erm...I mean Bioware is proving that even with an IP known by millions of fans, no MMO is impervious to the iceberg named "first impressions". I've used this very term when I have discussed other releases of past MMO's and this game is no different. So I am calling it here and now.
SWTOR will be one of the most disastrous MMO's released in the last 10 years and quite possibly the biggest(it's estimated that Bioware and EA spent anywhere between 80 million, and quite possibly 500+ million to make SWTOR) one any of us have ever seen and here is why.
First impressions are everything.
Don't care what the so called professional reviewers have said about the game up until now. Most people have come to realize that their(the professional reviewers) reviews were littered with potentially damaging opinions of the game - only to still give the game high marks. I am not one to wear a tin-foil hat and really do not care if people will say I am wearing one now, but rumors are abound that many websites may have been coerced into giving SWTOR a good review. Has something to do with Mass Effect 3(part of a game swag bag) and being able to get it before its release to review it - or something like that. ::shrugs:: Take that for what it is worth.
Anyway, many professional reviews gave SWTOR a bloated score when it clearly didn't deserve it, and any gamer with half a brain realized this. The game was released pre-maturely, it was not polished, and it was not a complete package as far as MMO's go(I will explain this complete package- read on).
Any MMO that launches with that many bugs, exploits, missing basic features(guild banks, customizable UI, target of target, etc, etc, etc), and almost no end game what to speak of, and its poorly implemented character creation system, poorly implemented game mechanics, bloated skill system, plus the faction imbalances, does not deserve a score that is reserved for games that truly are great.
Despite the hype of this game, it hasn't exactly been shattering any recent sales records. Bioware hasn't exactly been upfront and totally honest with its player base regarding the high-res textures snafu(or the exploits that plague the game), nor have they been gaining any browny points for their less than average customer support. The game engine they chose to use is not up to the job clearly. The heavy sharding is killing the MMO asepct, and it is coming across as a single-player game. Also, their official forums seem like something a 2-bit amateur website might maintain.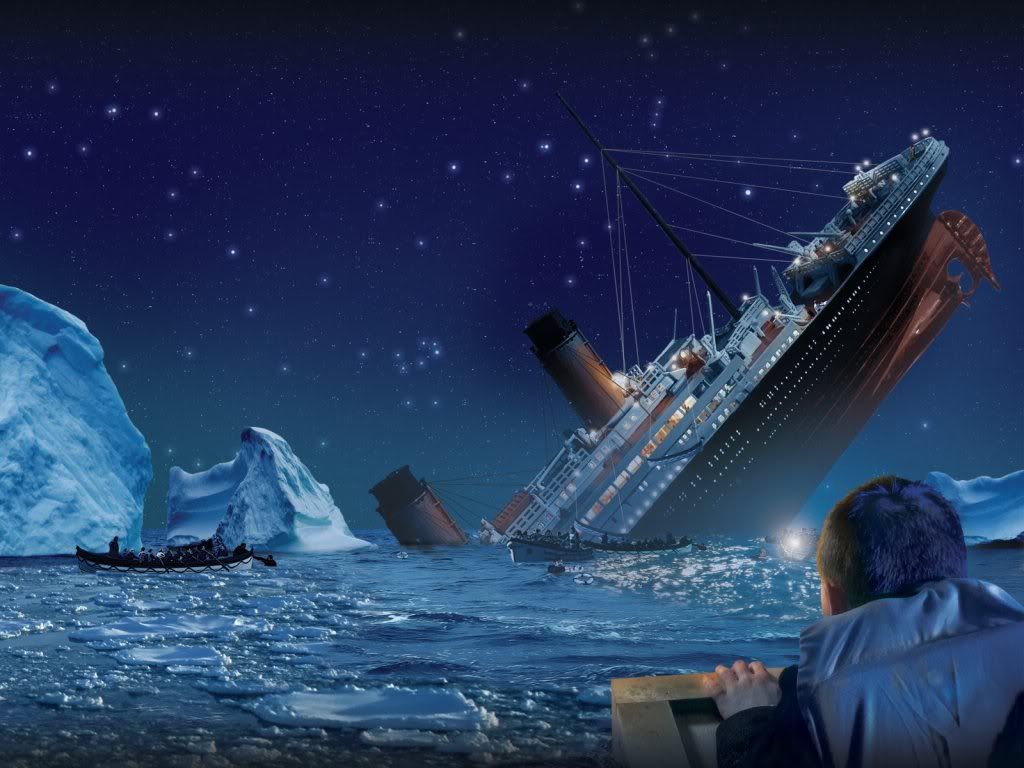 And speaking of forums, the official forums are littered with post of disappointed and frustrated fans.
I didn't need to be a MMO genius during beta to see how shallow, how lifeless, and how off the mark this game was to know it would not do very well once your average MMO player got to play the game. I knew it from the moment I played through the linear starter zone of Tython with my first character. Call it instinct, but I knew I was beta testing a game that would be a flash in the pan. I wish I hadn't felt it. I really was hoping we'd get a good Star Wars based MMO and at least something as good as WoW. I mean it is Bioware. It is Star Wars. You'd think that would mean we'd get a great game. Sadly it is mediocre at best and if Bioware plans to save this grand MMO ship the indignity of being the biggest game to go bust the fastest of any game to date - they'd better start saying things and doing things players want to see and hear. First impressions are everything and I think Bioware has blown it at this point.
If Bioware choses and continues to ignore the signs that iceburgs are dead ahead and doesn't do what is necessary to avoid that iceburg over the next couple of weeks...welcome to this genres biggest disaster...the Tortanic.
UPDATE! JAN 18th, 2012 TORTANIC HITS ICEBURG! ICEBURG 1.1 RIPS HUGE GASH IN HULL. NO WORDS YET FROM BIOWARE ON WHAT THEY INTEND TO DO. FLOODING ON DECKS REPORTED.
UPDATE! JAN 19th, 2012 TORTANIC IN ORDER TO CONTROL PASSENGERS HAS REMOVED LIFEBOATS. PASSENGERS ARE IN A FRENZY LOOKING FOR THEM. IT APPEARS THE CANCEL BUTTON FOR SOME PLAYERS IS MISSING!
UPDATE! JAN 19th, 2012 EA STOCKS TAKE A NOSE DIVE(drops 5% and still dropping) AFTER WORD OF THIS DISASTER HITS THE MARKET. INVESTORS PANIC!
UPDATE! JAN 19th, 2012 BIOWARE RELEASES A VIDEO TO STAVE OFF CONCERNS OF PLAYERS AND TO LET THE PLAYERS KNOW THAT BIOWARE CARES. ENTICING THEM TO STAY CALM WITH A VIDEO. WATCH IT HERE >>>> SWTOR FUTURE PLANS VIDEO
UPDATE! JAN 20th, 2012 TORTANIC PASSENGERS FLEE SINKING SHIP. GRAPHIC IMAGES SHOW THE NUMBER OF PASSENGERS USING THE LIFE RAFTS.
Above Image curtesy of SWTOR Arena.com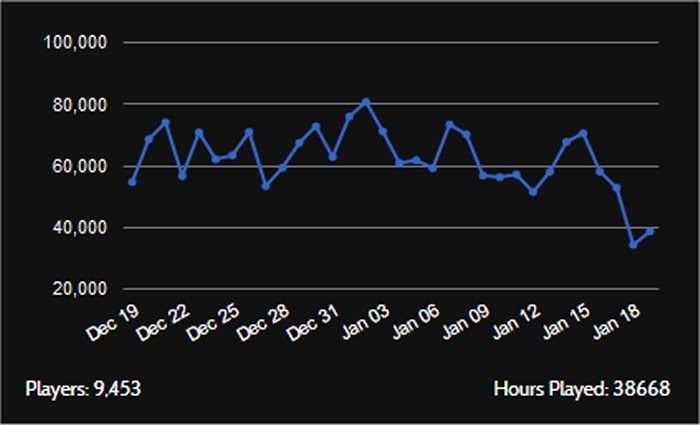 The above graph is curtesy xFire.com
UPDATE! JAN 21, 2012 EA STOCKS CLIMB BACK 2% AFTER SHIPPING EXPERTS TELL INVESTORS THAT THE SHIP IS FINE. EA STOCKS SEEM TO HAVE BOUNCED BACK AFTER OTHER INDUSTRY ANALYST RELIEVE FEARS OF INVESTORS.
UPDATE! JAN 28th, A NUMBER OF NEW HOLES HAVE BEEN FOUND IN THE HULL. SEEMS A NUMBER OF NEW EXPLOITS HAVE COME TO LIGHT.
UPDATE! FEB 1st, 2012, EA STOCK REBOUNDS - UP 5% ON NEWS OF 2 MILLION PASSENGERS BOUGHT TICKETS TO SALE ON TORTANIC. 1.7 MILLION STILL ONBOARD! NEWS IS SKETCHY. WILL UPDATE WHEN WE HAVE MORE NEWS!
UPDATE! FEB 3rd, 2012, TORTANIC CONTINUES TO SINK AS PASSENGERS FLEE.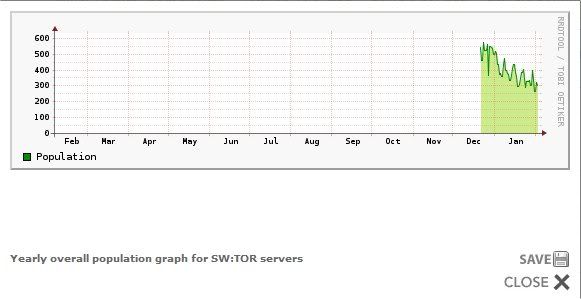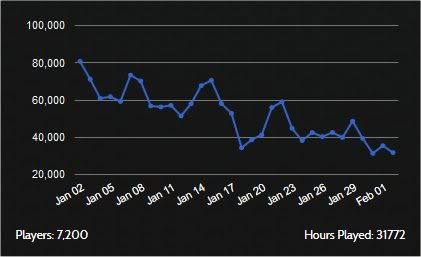 NOTE: In all the years I have used xfire to track a games health, never have I seen an MMO lose so many players this fast. Not even Warhammer dropped this fast within its first month.
UPDATE! Well another month has passed for SWTOR and yet again we see another huge drop off in numbers. In just two months this game went from having 11,800 players, with 85k hours played, to just under 5k players and 15k hours played. As stated before, in all my years of playing and following games on xfire, never have I seen a brand new triple AAA title fall so fast. If it keeps going at this rate of fall it'll be lucky to retain 25% of it's player base by the 6th month mark.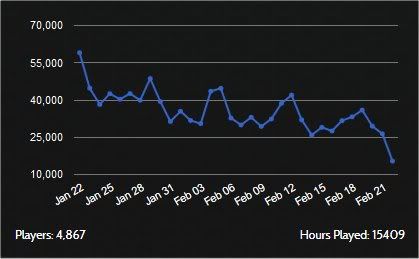 This is my opinion. Bioware can still prove me wrong, but at this point in the games release I think it is too late.