Ugh, backspace made the page go back because I didn't have the text space selected after putting an image in, great job on that you guys, making it deselect the space I'm putting the image in, not retyping seven paragraphs, so **** it, just pictures to follow, ugh.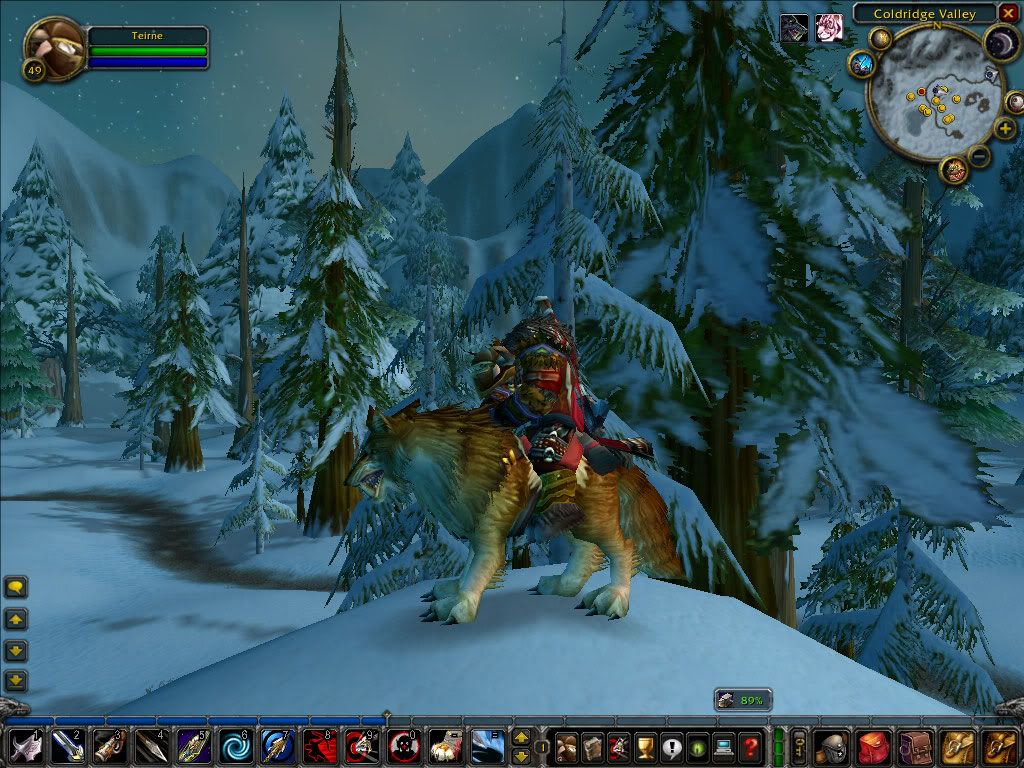 This is me on my Wolf mount, I reached Exalted Reputation with Orgrimmar just to get this bad boy, would have been easier if I didn't loathe the Badlands as much as I do.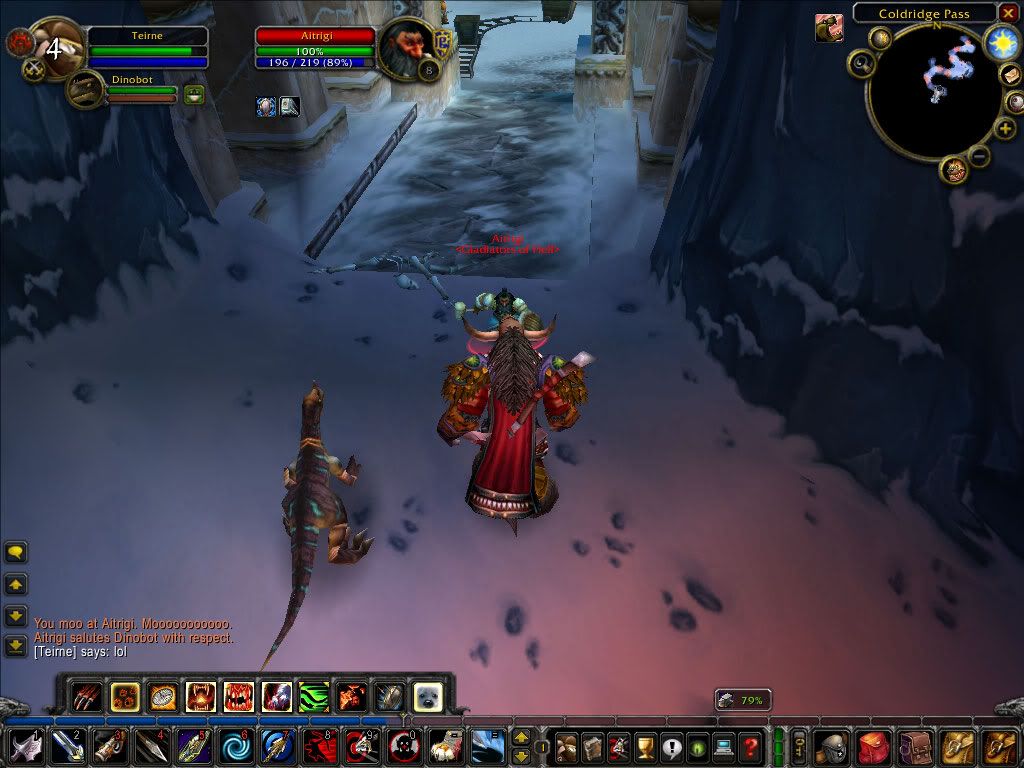 This little guy was determined to attack me, he attacked my pet first, and after failing to hurt him, saluted him and assaulted me, made me laugh aloud.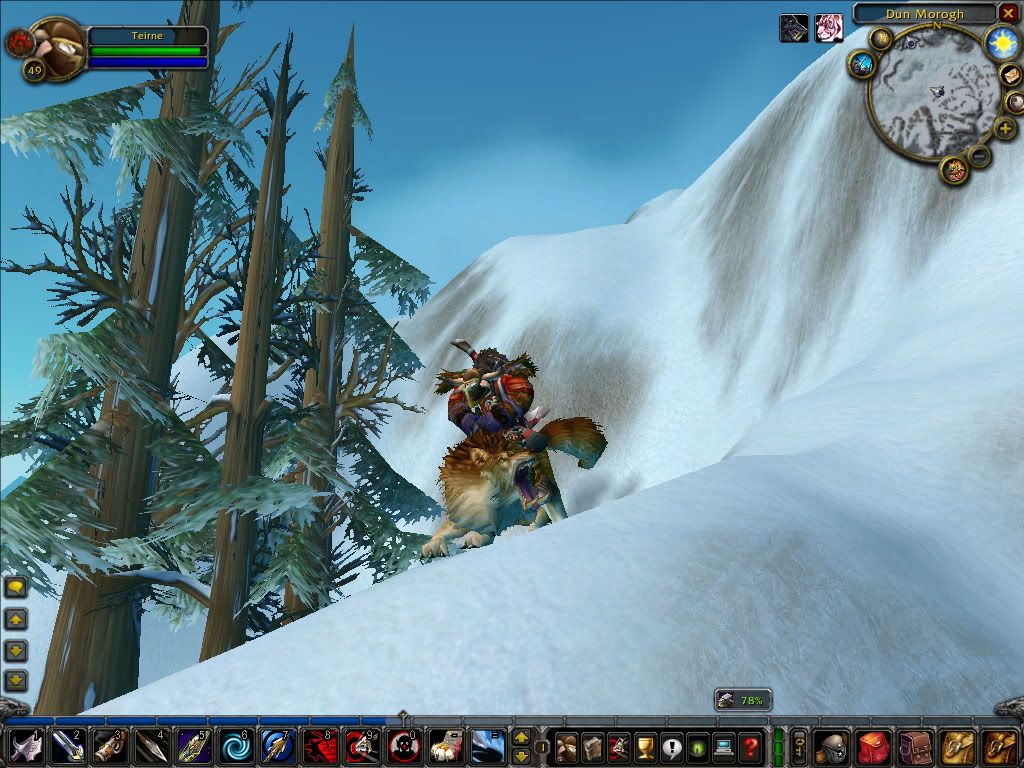 Cool shot, throwing that in here.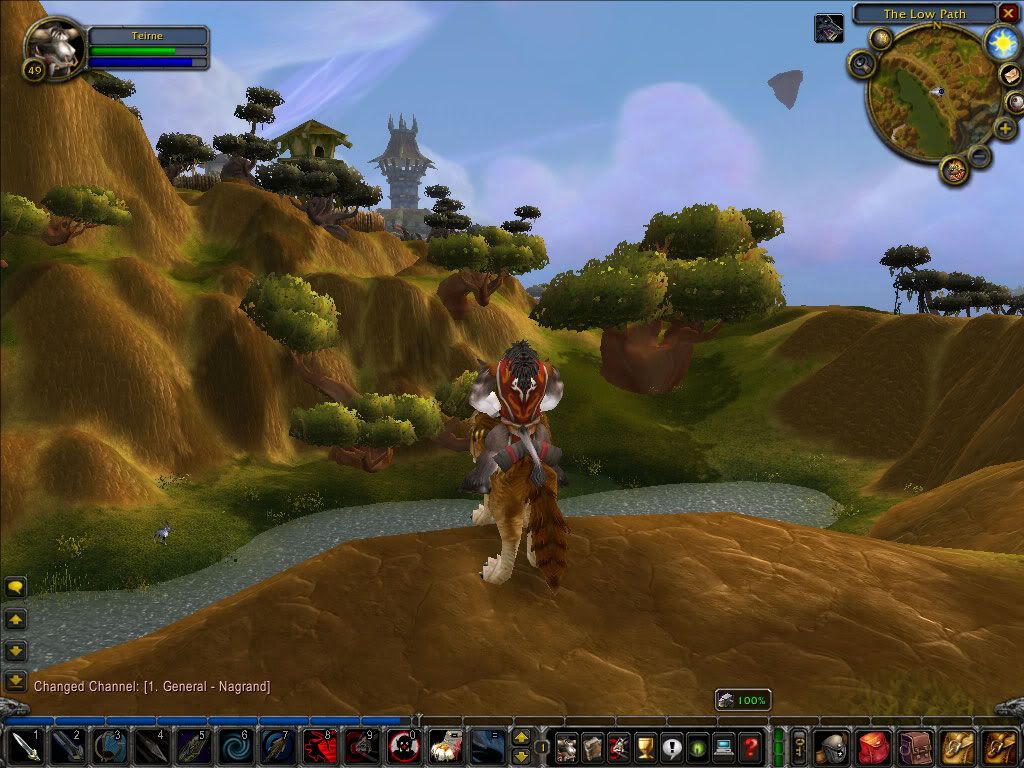 This is Nagrand, in Outland, absolutely gorgeous.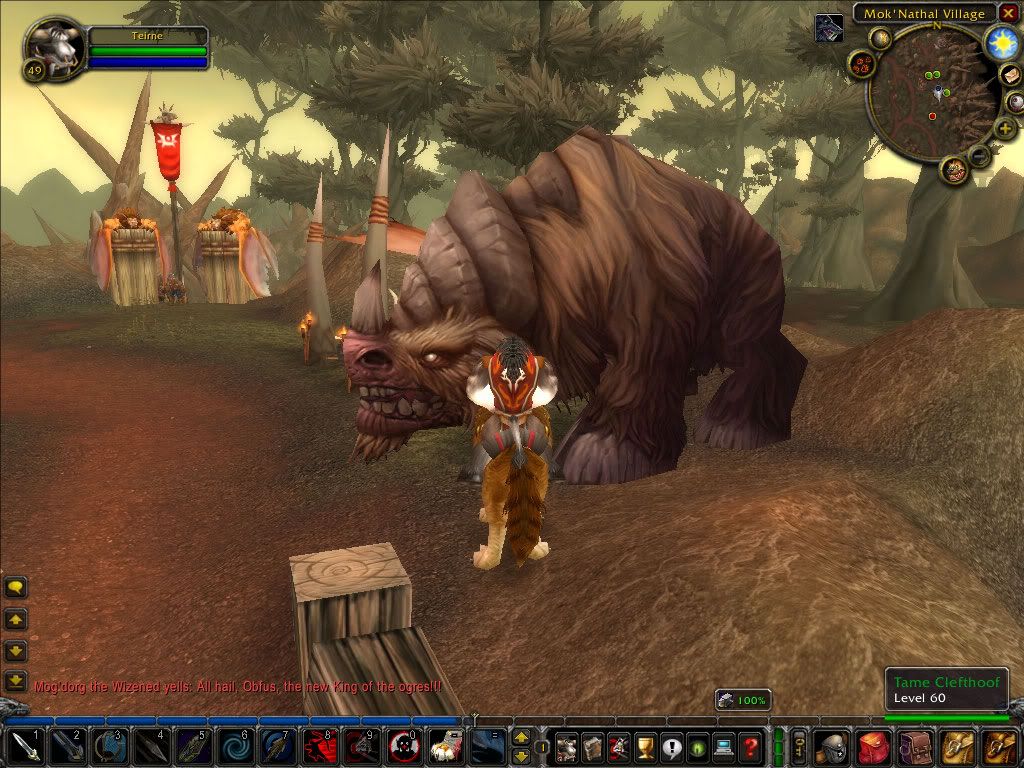 This is a Clefthoof, I would give my right *leg* to ride one of these, even if they run as strangely and as anatomically impossible as Kodos do.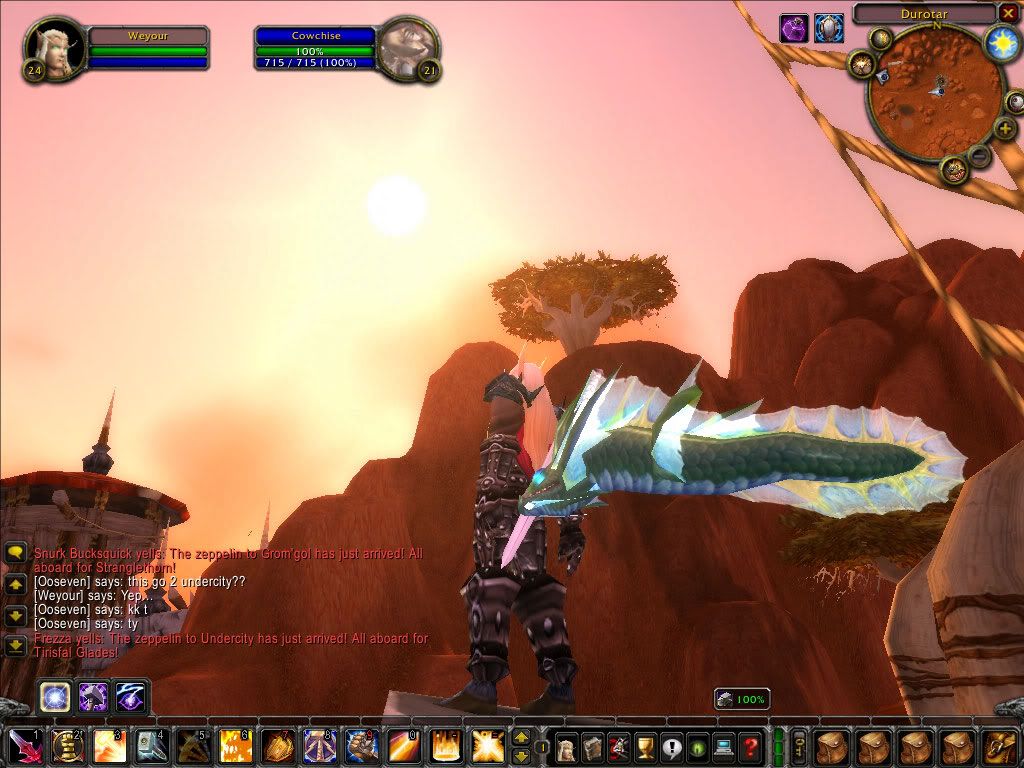 This is my Blood Elf Paladin with a Mana Wyrmling which I found and bought myself, no high level in all of Shattrath city would help me, a short flight to Netherstorm and back while I'd pay for the Wyrmling, but no, no help.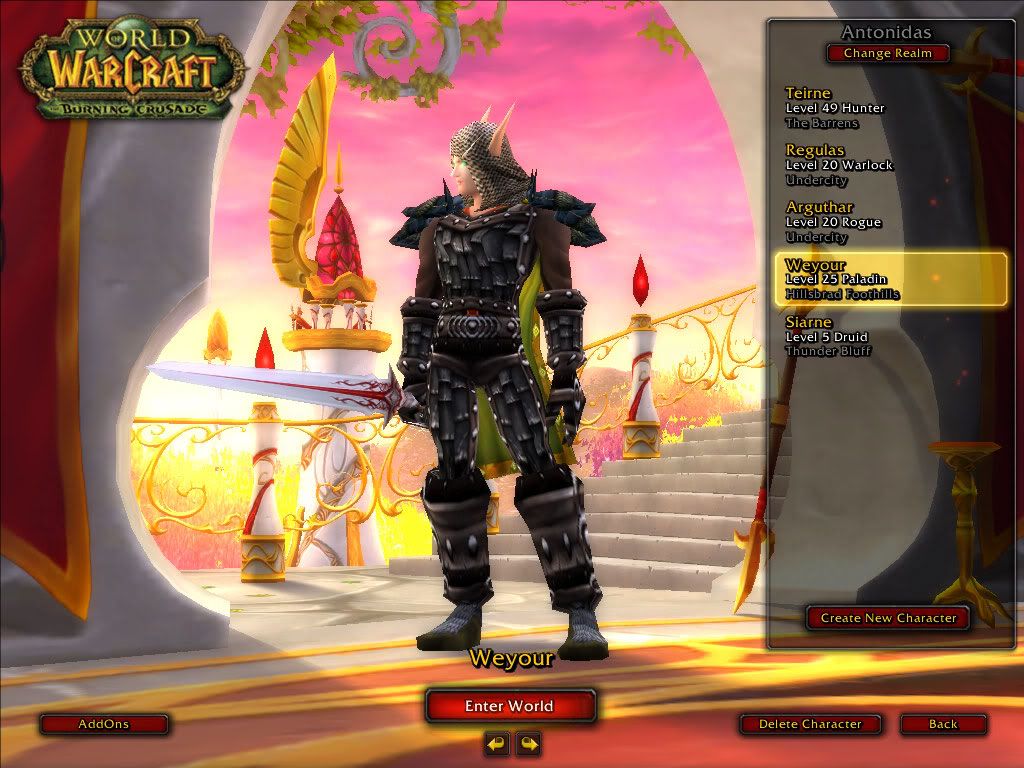 This is him again, the armor he's wearing is the "Hulking" armor, and his sword is the Haunting Blade which I found in Shadowfang Keep.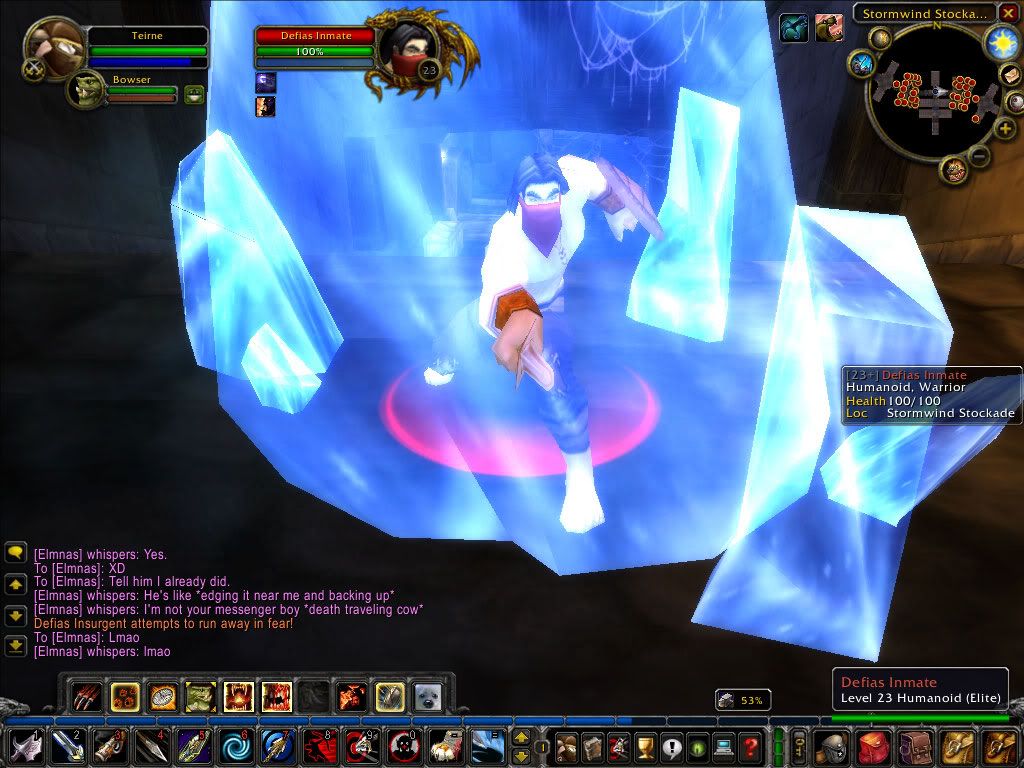 Found this shot funny.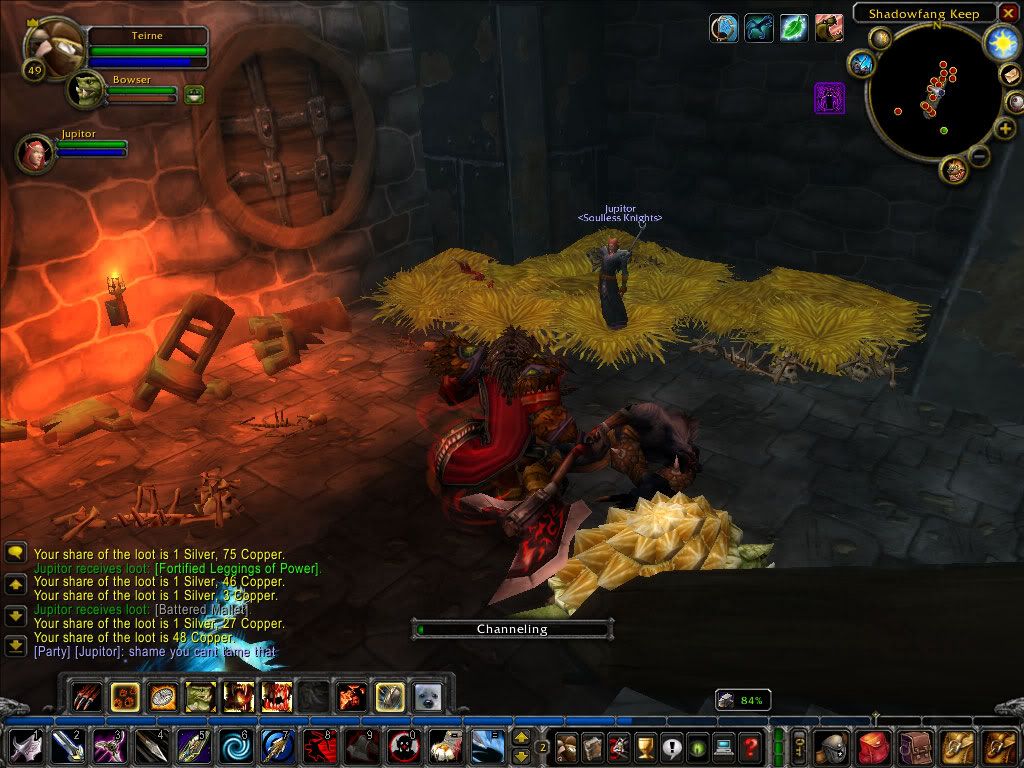 This is me using the special ability on my axe "Ravager", it makes you twirl in a circle and do damage to all the enemies around you, it's essentially made me something of a "tank" in that I can survive many dire situations with the ability, also looks very cool.
Gnome Master Engineer flying off into the light with his flying machine, found this shot very neat.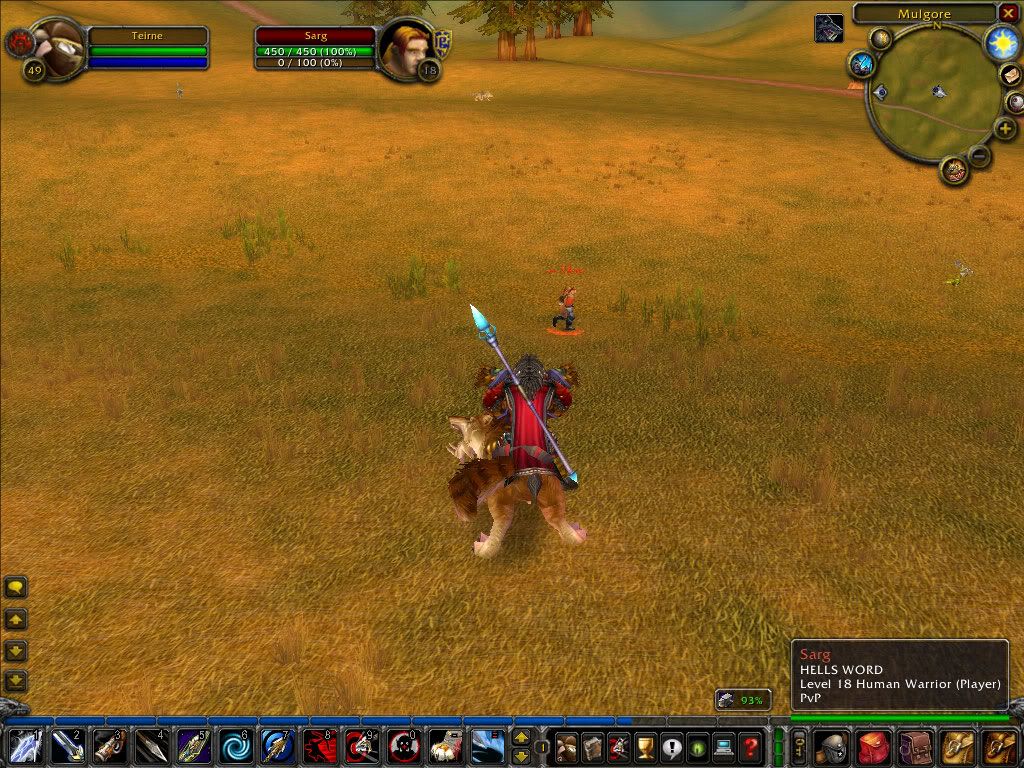 This guy came in, killed a few low level NPCs, and managed to kill a player when I caught him, killed him six times and ran him out of Mulgore, people are nuts. ;D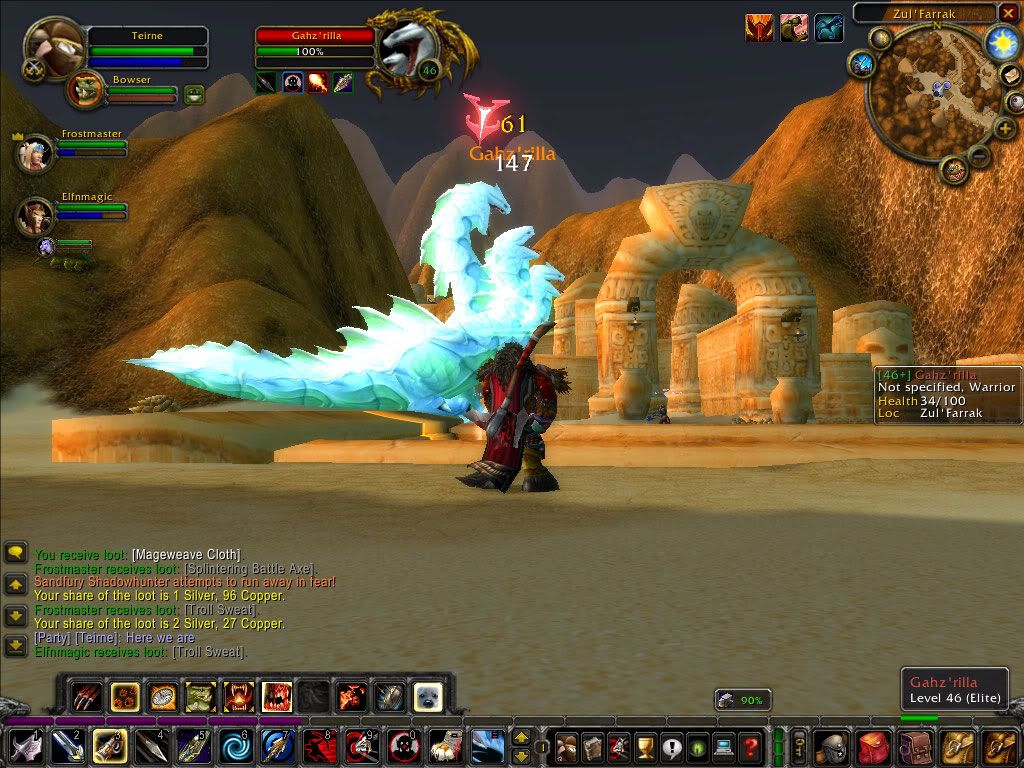 OH NO IT GAHZ'RILLA, no, wow, cool boss, went through a lot to summon him too.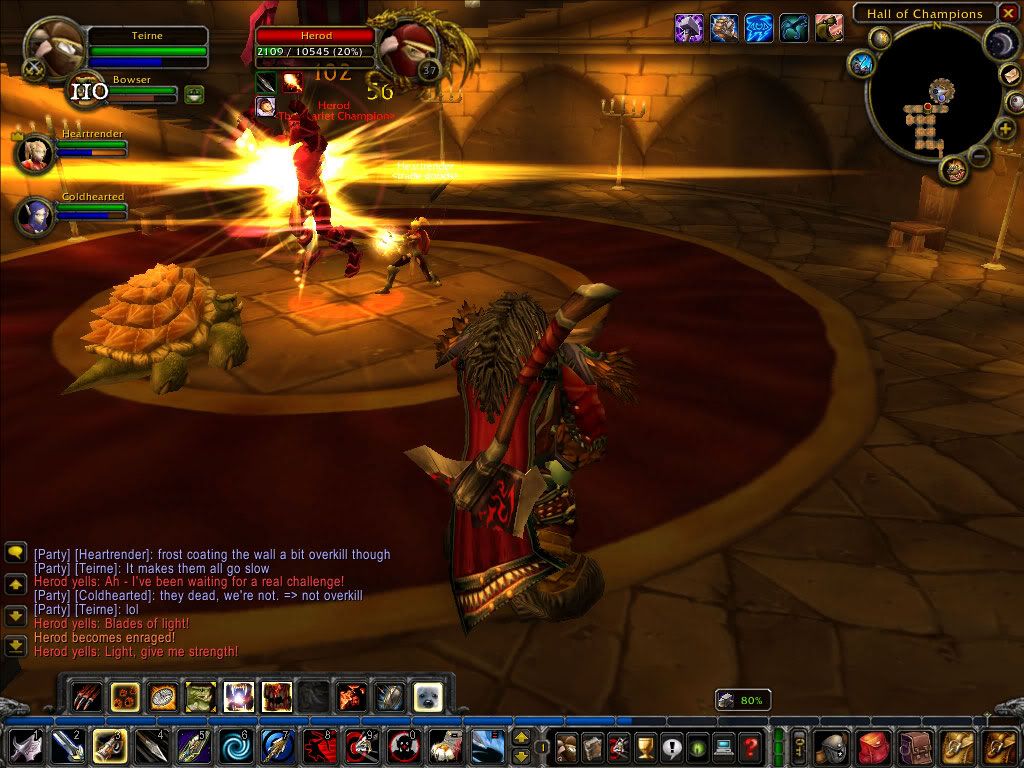 Just loved that shot, us fighting Herod, the guy who I got my axe from, what with the light and the jumping, great stuff.
So yeah, no information thanks to a nice design flaw, but you have pictures to look at, enjoy. =D