Zereca's Plot: Land of Wailing.
August
As the war against the Zereca raged on, many Aitans' lives were lost in battle. Some of those fatally wounded volunteered to stay behind in a last stand and die fighting as their comrades retreated. Those brave souls have been recorded as dead and were believed to now rest in Aika's embrace...
Some time ago, eerie rumors appeared that missing Aitans had been found somewhere in Disceroa. With the families of those lost Aitans constantly pressing the Council of Regenshein to investigate those rumors, the council assembled and sent an elite team of Aitans to mount an investigation and rescue operation. The lost Aitans' families joined that mission in the hope of reuniting with their loved ones.
News soon returned that the rescue team had been annihilated…
The lost Aitans were indeed found in the new region, however once approached they violently attacked and started slaughtering their allies and families. Those who escaped, the surviving members of the rescue team, were left with crushing despair upon witnessing the mindless brutality of their former comrades. Their cries of anguish echoed and lingered throughout that desolate valley in Disceroa, the region now known as "The Land of Wailing"…
A new area, the Land of Wailing has been unlocked! The area is accessible from the Soul Dump area in Disceroa. Before entering the region, Lyon Roe from Disceroa Colony will give you your assignment, so make sure to speak to him first!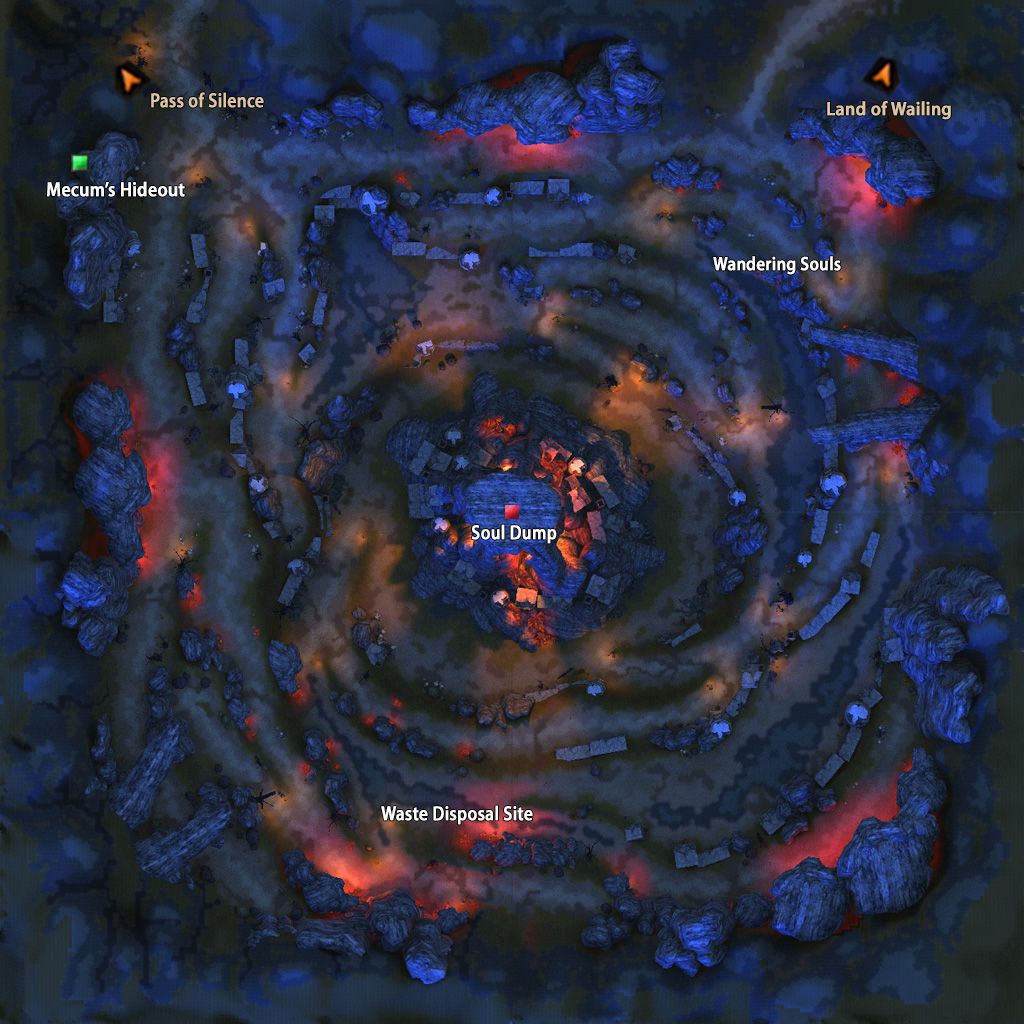 ____________________________________________________________________________________
2nd Update Preview
New Dungeon : Kynari Aviary HELL
Kynari Aviary Hell dungeon can be entered once a day (time to reset every at 6)
Minimum entry Lv:85
Recommended entry Lv:85-90
Entry item : Seiryuu Crystal (it can be purchased from Darden NPC)
Players may receive new special buffs in the Air Garden HELL MODE

Players can use the Air Garden Totem when you kill all special monsters,

When a player collect the totem, various buffs will be randomly provided to all nearby party members.

Totem buff will be deleted when you exit the dungeon.

(5 kinds of buff : invincibility / reflect damage / HP, MP increase / status increase / no buff )
"Kynary Aviary Monster"
Level Cap Raised to Level 90
Players can acquire Exp up to lv90 at 99%

players can acquire 4 status points and 2 skill points every level from 86-90.
6 Brand New Skills Added!
1) Conqueror / Power Stark
Deals physical damage to a target and surrounding enemies and knock them back.
2) Templar / Iron Forge
Increase Physical defence and Magical defence of party.
3) Sniper / Multi trap
Deals physical damage to a target and surrounding enemies and decrease their movement speed.
4) Pistoleer/ Breakthrough
Increase physical damage and double attack value by overloading the Pistols but durability decrease rate increases.
5) Arcanist / Blizzard
Cast a grand hailstorm around you to freeze and deal magical damage to surrounding enemies within a 5 meter radius.
6) Saint / Soul stone
A wish contracts the target's soul into a gem for 300 seconds. A second after death, they are revived with a percentage of HP and MP.
Brand New Level 90 Heaven Unique Sets added!

- The level 90 Heaven Set equipment recipes can be obtained from Kynari Aviary Hell, Tyriantor, Aquados, and Disceroa bosses.
- New crafting materials added:
o Unique Material [AA]
o Shining Meteor Fragment: These otherworldly crystals can be found from the Valley of Soul, Dread valley, Aquados, and Kynari Aviary Hell mode.
Level 90 Unique Equipment Images
Warrior Crusader
Sniper Dual Gunner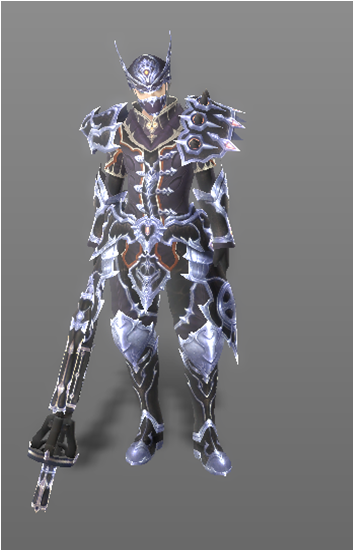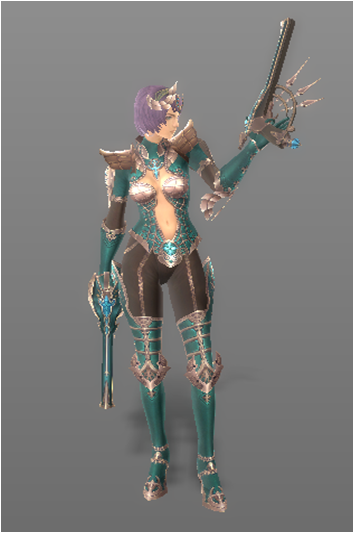 Priest Night Magiican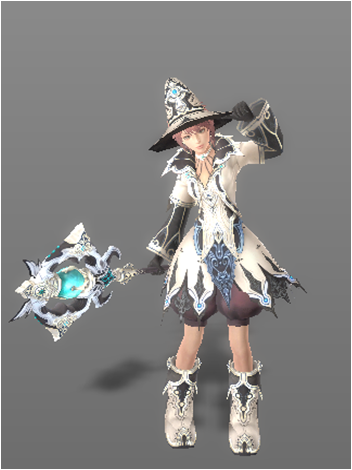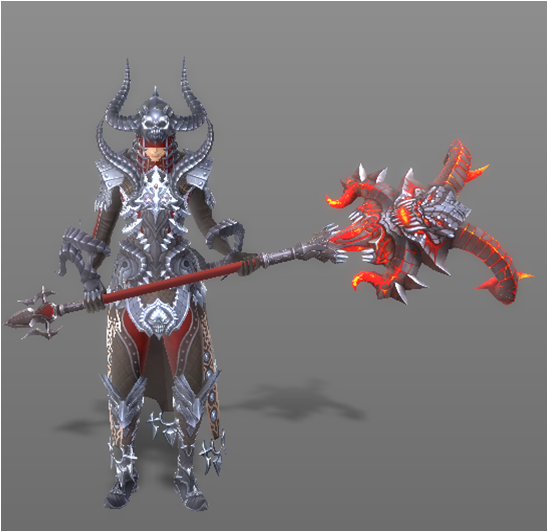 Pellurite/ Rubicine grade [S] has been added!
These can be obtained from powerful boss monsters in Kynari Aviary Hell, Aquados, Tyriantor, and Disceroa! The daily quest reward from Kynari Aviary Hell mode also has a chance to give those rare refining materials.
Unique Material disassembly system added!
Unique material [AA] : Required for level 90 Heaven sets. Disassemble a level 80 unique equipment piece at an Anvil to obtain them!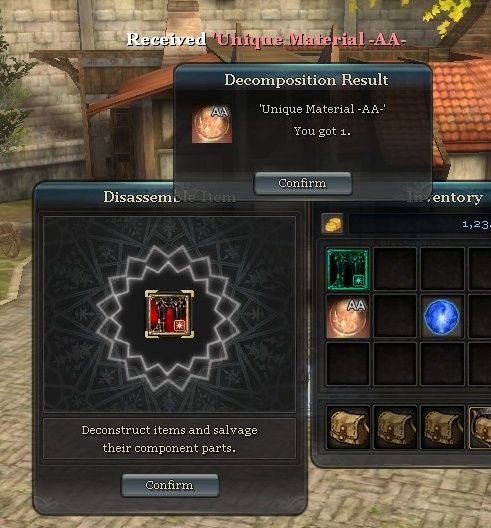 ____________________________________________________________________________________
3rd Update Preview
Pran Element Shifter item has been added!
-Changes the pran's element and skills.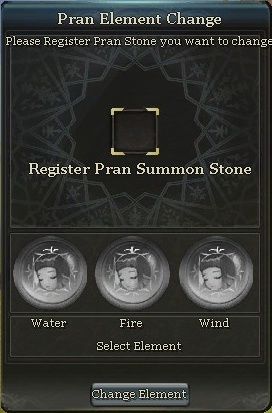 Pran skill improvements!
Water pran / Water Drop
All damage received decreases by a set percentage for a few seconds.
Air pran / HighWind
Ignore fear and move speed decrease effects for a certain amount of time when used.
Maximum Equipment reinforcement has been extended from +11 to +12!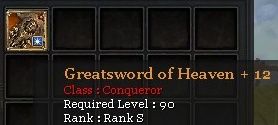 "Dead Man Walking" debuff (killed by player from enemy nation) duration decreased from 3 minutes to 2 minutes!
T3FUN : VISIT our ever growing community
Aika Online Webpage: REGISTER NOW!
Fanpage: Like us on Facebook
Youtube Channel: Watch our Video
Twitter Account: Tweet us here
Forum: Join our Community