Rant: Battlegrounds

I'll never forget the last hours of the World of Warcraft open stress test before they took the servers down for the last time before retail. Me and my friends were trying out this polished new game with 2 opposing sides fighting all over the world. We were playing horse guys in the barrens when a large army of our team wanted to push into Ashenvale and attack the Night Elf strongholds in the woods. What happened in literally the final minutes of beta was one of the biggest blowouts of PvP I had seen i quite some time. People coming out from behind trees and over rocks fighting everyone. Coming right off the heels of a tour of duty in DAOC, we saw a game that appealed to us a lot.

Release came, we all bought in and leveled up on the PvP server. I remember we used to jokingly call the jungles of Stranglethorn Vale the Viet Nam of Azeroth. Outdoor PvP was waged against us every step of the way, and this was before there was any honor system or reward. We killed each other for no other reason then because we could, and they were the other team. Eventually everyone hit max level, and we roamed around between the Plaguelands, Winterspring, TM, Ungoro, Tanaris, Feralis, Booty Bay, and anywhere else that was contested looking for action and we usually found it.

Then it happened....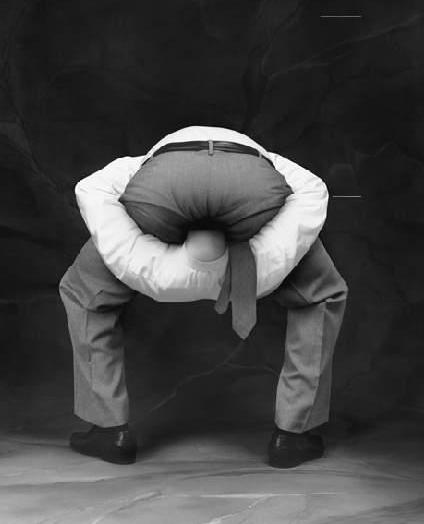 Some developer who probably had a really good look at his own prostate from having his head shoved up his ass for so long decided that Battlegrounds was exactly what WoW needed to promote fighting and to put the War back into Warcraft. They gathered us up in groups and herded us away into instances to fight over a forest that was about 2 acres large, playing grab ass over a flag, and dangled some items as prizes which could only be attained by playing hundreds of matches. Before long, the life was sucked out of the hand-crafted overworld and into these little instances and tried to convince us this is where the war was. With a lifeless overworld, people did nothing else but fly from their city, to the BG and grind away.


Now maybe its just me, but I picked a PvP server because I wanted to fight other people, I wanted to fight all across the far reaches of the world, I wanted to fight in the capital cities, I wanted to fight everywhere. With one fell swoop, the developers cut the shriveled balls off of the PvP servers making them literally no different from the PvE ones.

I played on Darktide, Andred, and Mordred. Anyone who is a true fan of PvP knows that one of the big things about PvP is that its not always going to be on your terms, and honestly I can live with that. I like the fact that a situation can deteriorate into a blood bath on a moments notice, even if I am the one getting bent over a tree stump in Red Ridge. That's PvP. Let's be honest here, the death penalty in WoW was practically zero, and in PvP it was less then that. Die, rez, run back in 10 seconds, engage in PvP again. So it never really bothered me no matter how bad the odds were. It was a guild past time to make PvP movies of fun and hopeless situations which we still have to this day on our web site. (Check them out if you get bored)

What went wrong?

The battlegrounds basically took the war out of Warcraft. It destroyed the immersion of the games premise. To make matters worse, the same self-prostate examining Dev decided that why even make people leave the city to get to the battleground, lets just warp them over. This diminished the outdoor traffic even further, and when you factor in fight paths drop you almost at the front doors to the raid dungeons, there became little reason for most to go outside the city. Not only did battlegrounds ruin PvP, it ruined all the time and work that went into world design.

But hey, the good news is that you will spend the next months of your time fighting over a Lumber Mill, 2 acres of woods, and a snow covered valley trail. They actually expected us to believe that the world was being torn apart by a war, but the only places of importance were these 3 static areas?! If you win you gain some points and nothing changes, if you lose you still gain points and nothing changes, so WTF is the point of this? The loot could be outclassed by raiding the easiest raid dungeons at the time.




What should have happened?

First, there should have been either special servers with no battlegrounds, or just not put them on the PvP servers at all. The popularity of such servers would have been massive. Second, the contested zones should have actually been contested, which would mean able to be taken by one side or the other. Contested zones could have been connected by supply lines or lattices, and the war would have drifted along these supply routes on both continents so that at any given time there would have been 2 or 3 fronts to chose from. This would have prevented zones in the middle from being taken without controlled the neighboring zones. This of course would mean some concrete capturable objectives in every contested area in the forms of towers, caves, bunkers, etc.

PvP servers are supposed to be hard, and as such, creating a character on a PvP server in AC (Darktide) and in DAOC (Andred / Mordred) would come with a disclaimer warning of a harder lifestyle on these worlds. This is your crybaby insurance, slap it on there and leave your diapers at the door or don't come in.




Who did it right?

Dark Age of Camelot is the king of PvP to many people for a reason. They really knew how to promote overworld PvP with real capturable objectives, with real bonuses and value to them. They had the war map you could pull up and see who held what, and they had PvP points which unlocked new powers to further advance yourself. Blizzard seems to have stolen the best features from all of the previous successful titles except this one. I in no way fault them for taking ideas, some of them were good ones. FFXI pioneered the auction house system which is pretty much standard issue in any game now thanks to WoW adaptation of it. I just wish if they were copying stuff they would have learned a bit more from Mythic.




If your a developer of an upcoming MMO with PvP slated to be a major backbone of your game, please read these words and take them to heart. Instancing PvP is a mistake and should only exist in extreme moderation if at all. Unless your making a Guild Wars Arena type game it doesn't belong. Your making your game with PvP as a focal point, and if you want that crowd to take you seriously, PvP should take place on the beautiful overworld you spent years making. Its like taking your child to the amusement park, and telling him to play in the parking lot. Let the world be our battleground.

Paragus
Co-Leader of Inquisition
www.inqguild.com