Now I know it sounds like I've been overly harsh with my coverage of Archeage, but it's my job to make sure you don't get suckered by some profiteering franchise hiding their commerce model- and ineptitude -behind the free to play label. Archeage, in my opinion, is both. This time I baked cookies, courtesy of the offical Archeage forums where the population is crying tears of blood over the dominance of botting. Sure, every game has this problem to a degree, but only a complete leadership failure could allow this--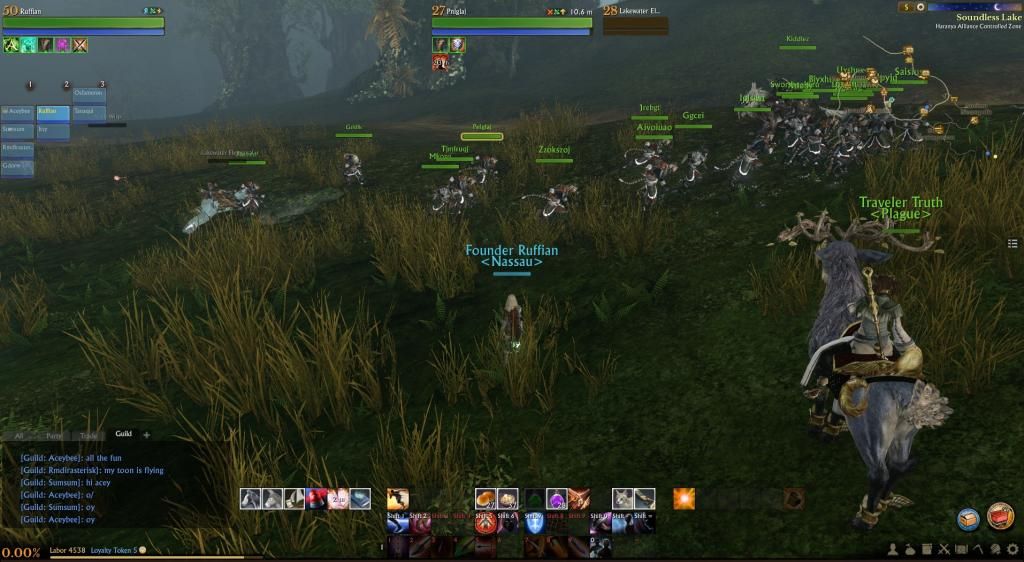 (You might have to view the URL source to get the full size version of this pic)
That's one hellva bot train, folks. All above 15 and thus capable of bypassing the chat filter cutoff. All randomly named and all theoretically capable of farming and crafting by themselves once they hit max level. But hey, once you've got them to 50, why not equip them with the ever popular housing hack that allows you to snipe on several foreclosed houses simultaneously and without physical presence?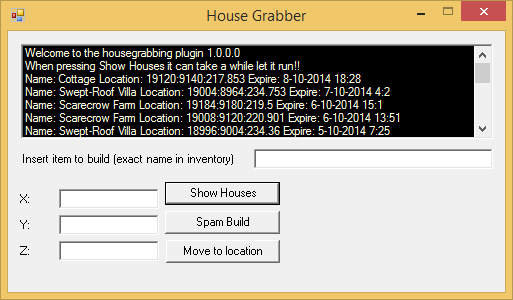 "There are several Russian hacks that are being used on the US version currently by Chinese and Russian gold resellers. Edit: and of course regular players. To those of you claiming that the person isn't present when the land gets grabbed, you are absolutely correct. They scan the map 24/7 in an external program and then inject packets that spoof the game into thinking they were there and they clicked first. As much as I would love to post sources, I feel like that would only add to the problem by advertising for these private hack sellers."
The in gold spam chat is almost a non event after the broke-fixed-rebroke Seductive Rose exploit that allows you to lock the player in a dance emote, let the owners mark timer elapse on their ship and effect a hostile takeover of their property. Or the trade pack-teleporting-invisibility hack-- Youtube example #1, Youtube example #2. While we're at it, here's a clip of exploiting coding gaps in the out-of-bounds areas of the map to produce virtually inaccessible, large-scale tree farms that are insulated from player reprisal and exempt from the overhead associated with land ownership that regular players would incure.
Sure, you could theoretically report them... At 20 Labor per report, which directly impacts your ability to play crucial aspects of the game with zero guarantee of return or even enforcement. Archeage has set up a system that actually punishes you for trying to alert somebody that bad behavior is taking place. GG.
Yes, I rag on games. But I especially rag on games that pull derp-derp bullshit like this, expecting you to pay into a system that has had over a year in foreign markets to squash this bot hacking wankfest. And this already on top of a crafting system rigged against your wallet in a profoundly advesarial manner.
I'm serious, folks. Do your research and do not pay these dipshits anything until they can work this crap out. Sure, every game has bots and is exploitable to a degree, but I'm not sure I could even trust Trion with my personal information or payment details with the level of shenanigans going on here.
Other Hacks Found Later
...Confirmed Worker's Comp pot duplication hack, supposedly fixed. Resulting in the price dumping of a major pay to win mechanism of Archeage with an item you can only buy via real money.
...Trade Window Hack, enabling the exploiter to back out of the trade even though the victim has confirmed the trade on their end. Exploiter gets all goods without having to trade anything, victim is out their trade.