Marriage in Forsaken World is the pinnacle of showing off just how much you care for you significant other. Exclusive titles, fashions, and a grand ceremony await any couple brave enough to take the leap together.
A few things need to happen before a couple is eligible for marriage. For one, both a Groom and Bride wedding pack need to be purchased. These packs are available in the Eyrda Boutique (shortcut: J key). Opening these packs will get you everything necessary to get your marriage underway.


Once you have both of these packs and have opened them, you begin by visiting Larry White, the wedding manager. You can find Larry near Henry, next to the Western entrance of Freedom harbor. Form a party with your partner, and then take the quest that pops up from Larry called "Let's get married!"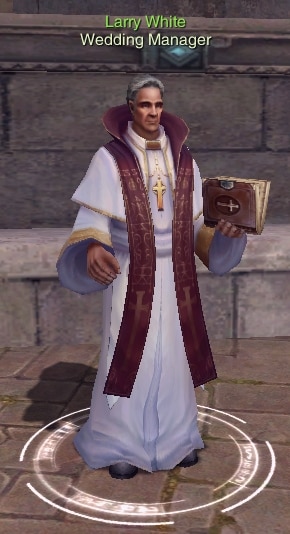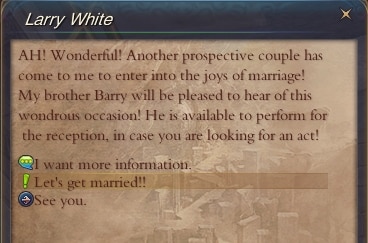 At this point, you will need to exchange rings with your partner. You do this by opening a trade with each other, and trading the rings. Once this is done, you'll see that you can complete the "Let's get married!" quest. Once you complete this quest, your marriage is official! A server announcement will broadcast your union, and you'll gain an exclusive title showing the world who your bride or groom is.


The festivities have just begun, though, because now you can have the grand parade through town to celebrate your wedding. If you don't want a parade, you can skip it. To begin the parade, have one person trade their marriage license to the other. Then, the person with 2 licenses needs to turn them in to Larry. Make sure your wedding fashion or whatever else you want to wear is on, because the parade begins immediately after turning the two licenses in!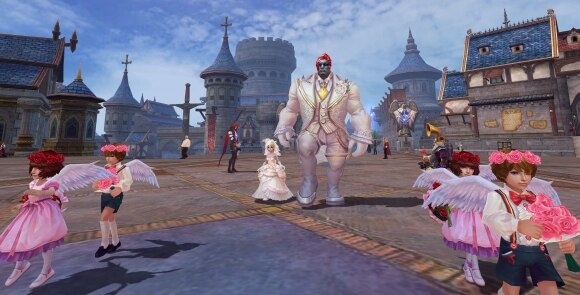 The parade will have you and your partner walking down the middle of Freedom harbor all the way to Blossom Boulevard. Along the way, various NPC's and anyone else in the area can watch and cheer you on. Once you reach the end, Hugh Sutherland will announce your marriage once more, and then the parade will end.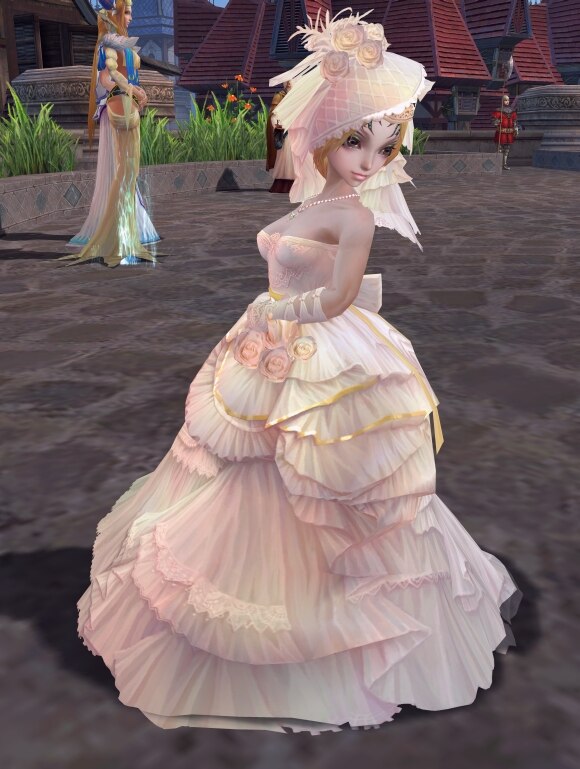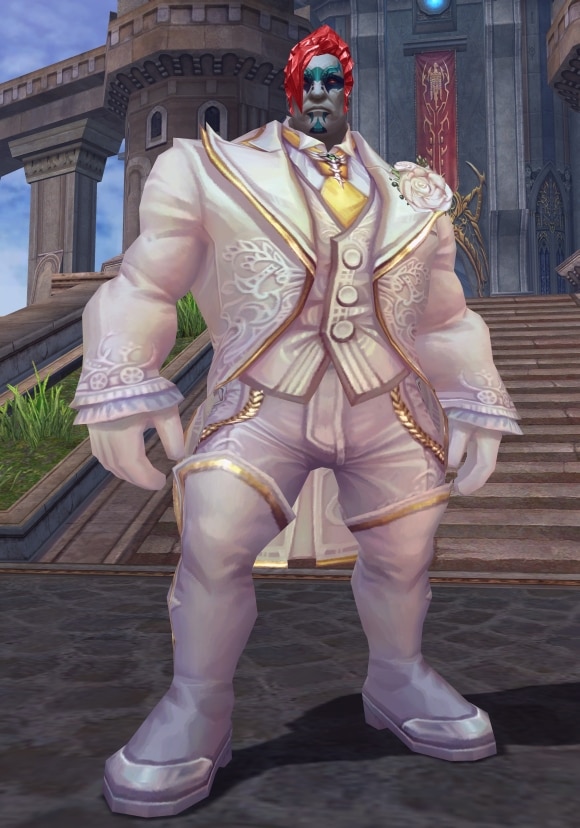 In the unfortunate event that the marriage doesn't work out, either party can break off the marriage. Talk to Larry again, and select the "Divorce" option. If only one person requests it, it will take 7 days to finalize. if both people request it, the divorce will complete instantly.
And that's all there is to it! So then, it's about time to pop the question yourself then, right? Good luck!