Obtaining a guild base in Forsaken World is a challenging, yet incredibly rewarding process. Read on to find out how to claim your own floating guild base!
There are several key steps that must be completed before anyone on a server is eligible to purchase a guild base. First, you must be in a guild that is level 3 or higher. You can upgrade your guild by completing guild quests and other guild related events.
Read this contribution article to learn more about this aspect.
Second, the servers needs to reach 100% completion of the third stage of server progression - or the World Stage. You help fill up this progress by repeatedly using the prayer system. Each prayer will contribute to maxing out this stage so pray as often as possible! Upon reaching 100% completion of the World Era, you may begin bidding on a set number of guild bases.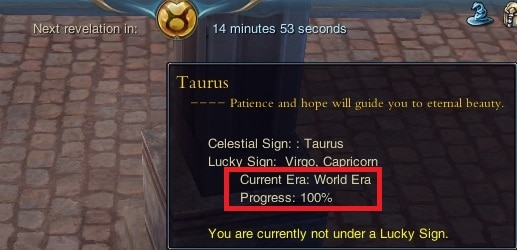 Bidding will only take place on Mondays. You need to visit Lawrence in Freedom harbor to participate in the bidding process. In order to bid, your level 3 guild needs a minimum of 6,000 contribution points. Bidding is a competitive process between other eligible guilds, so make sure you build up a warchest of guild funds before taking on the bidding process. Losing a bid will have all of your money sent back to you via the mail system, so don't be afraid to push the envelope.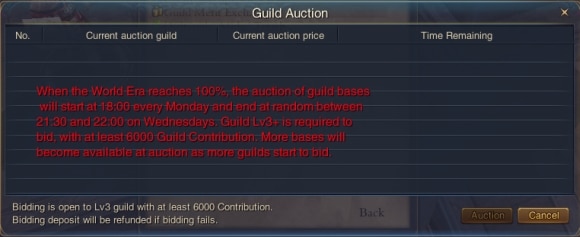 If you luck out and win the bidding war on a guild base, you will immediatly take ownership of the base. The location of the base being bid on is decided by the first person to bid on it. At this point, players in your guild can enter your brand new base by talking to Lawrence directly, visiting any teleportation stone, or running to the Guild Base trackstone that marks the physical location of your guild base.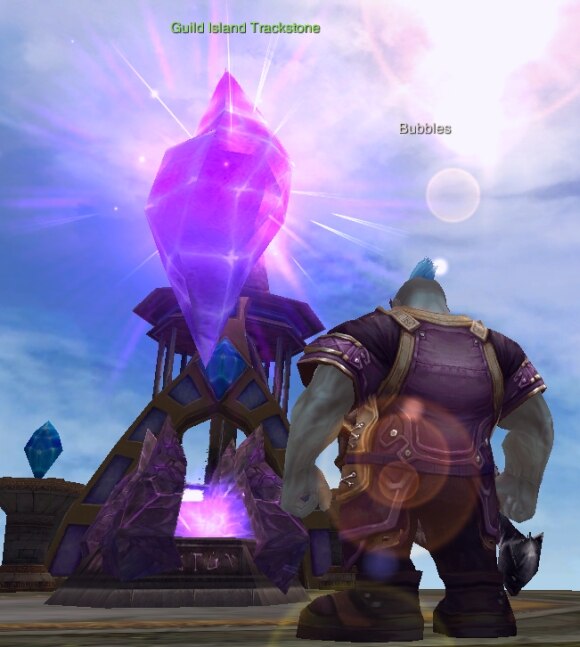 Owning a base unlocks all manner of bonuses and benefits, so work hard with your guild members and claim yours as soon as possible!