"I, I wish you could swim
Like the dolphins, like dolphins can swim..."
If you ever get a chance to go to Tobago, go. I'm there right now and let me tell you it's a beautiful island. The Mrs. is out on the balcony overlooking the Caribbean writing another one of her short stories so I figured why not blog?
For the record I'm going old school Bowie with the intro but if you prefer the Wallflowers, rock on.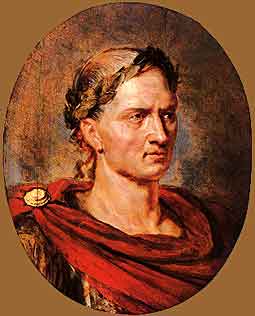 Both of these men are considered heroes and they each did it different.
Heroes. It's a subject that I think in the realm of Massively Multiplayer Online Roleplaying games has wormed its way into the "it's a given" file folder of what is desired in the overall experience. Whether this is a good or bad thing is another discussion for another day. What I really want to focus on this time around is taking a look at how and why it's being implemented.
"I, I will be King
And you, you will be Queen..."
If you were to take a brief look around at the pay to play MMO today you'd find that the overwhelming majority of them tease and tantalize the would be subscriber with promises of wealth and the adulation of many through glorious victory on the battlefield. The physical traits of the avatars that players are provided with resemble the best of the best in late night television exercise equipment infomercials. So much so one may even get the feeling that the games might be sponsored by them.
Gaute Godager essentially summed up the modern MMO when he issued the mantra by which the Age of Conan team abided when developing that game: "Combat, combat, combat". One has only to take a look at recent releases to see that this is indeed the flavor of modern MMO design. Warhammer Online was designed to focus on player versus player combat in scenarios and keep sieges (with a capital city siege being the ultimate goal). The aforementioned Age of Conan's defining quality was to be the new combat system that Funcom implemented to get the player more "involved" in their avatar's actions. Aion Online, another of the most recent releases, takes a similar approach in focusing on the ideal of the combat hero.
Why, some of you (and indeed myself) may ask when you see this trend by the majority...of late it's probably more accurate to say the entirety of MMO producing game companies? Some people will try to tell you that it's because that's where the "market" is. They will try to lay out a list of financial directives that they believe are the de facto driving force behind what is essentially a homogenizing of MMO game play. Were one not to know better you'd get the impression that these folks were key advisors for the companies themselves and privy to some inside practices and spreadsheets chock full of this data they are reproducing here on the MMORPG.com forums.
While I won't attempt to discredit this line of thought as I believe there is some merit to it, I don't believe it is as much a driving force as the MMO Warren Buffets of the forum.
No matter how he kicked butt, someone else gave him the tools to do it.
Still others will attempt to persuade the forum patron that there just is no market at all for games that are non-combat hero oriented or that have put equal resources into the design and development of non-combat roles. They are firmly entrenched in the belief that the word "hero" is defined by the ability to go on genocidal killing sprees with sword and sorcery, gun and grenade, and that it is not possible for there to be a definition beyond their own view.
This line of view I admittedly will engage most times I see it presented as I believe it to has absolutely zero credit whatsoever. It is, in my opinion, the result of the lack of any ability to think on a broad scale, objective manner. Conan couldn't have done it without his sword just as Commando couldn't have saved Alyssa Milano without his guns. Last I checked neither of them had any abilities or talents other than combat oriented ones which relied heavily on the talents and skills of people who weren't combat oriented.
It seems to me that it is then arguable that those producers of the weapons of mass destruction that allow the Conan's and Commando's to go out and wreak the havoc they do and save the princess' are just as important as the combat heroes that use the fruits of their labor.
"Then we can be Heroes
Just for one day..."
Some of you may ask then why we don't see much more in the form of definition and design of the non-combat aspects of MMO game play. You note that the gaming world is made of just as much a diverse population as the real world which puts just as much focus and accolade of the crafter as they do the warrior. Some of you older foggies like myself note that it is not impossible to accomplish nor has it never been done as we see it has been achieved in games like Ultima Online, Star Wars Galaxies before the design change and in games like A Tale in the Desert.
Having developed on an equal scale as that of the combat aspects has never been proven to be less of a model than the standard formula today. Some will be quick to point at SWG, yet they fail to give recognition to the whole situation with that title and only cherry pick from it what will carry on their crusade against the non-combat playstyle. In fact, what we have seen is that with a decent non-combat system setup you have games that have very long term player retention. Ultima Online is still going to this day. Despite all of the turmoil with SWG there are players from the original game still there today who have enough of the old system to hold onto to make the game enjoyable for them. A Tale in the Desert shows no signs of it coming to an end anytime soon.
So again, why don't we see Game Designers trying to maximize their potential customer gain by incorporating in depth the non-combat role along with the combat role?