Now that you're completely confused, let me explain exactly what this entry is about....
Shockwave... yeah...
Yes, the flashier little brother of Macromedia Flash. You know... that thing that makes advergames for web sites... That allows artists with no programming skills to crank out match three games by the truckloads in hopes that one will get published, thus placing said artist on the road that PopCap built. Seriously, there are bazillions of flash games littering the interwebs.
Not that there aren't some impressive things being done with Flash. Dofus was made with Flash. The upcoming Project: Rhapsody and Lila Dreams are also being developed with Flash. Clearly, there's something shifting on the indie side of the fence.
The draw of Flash is two fold. The most obvious reason is because it's basically "drag and drop" game development of the Clickteam variety. This approach clears up many of the hardware issues that can plague even the simplest stand alone download. Secondly, Flash takes care of the distribution problem that many indie devs have. Instead of making a game demo and then a game proper, and implementing CD-Keys, they can just control access to the content on their web site. Goodbye Piracy.
The down side is that making multiplayer flash games requires you to jump through some serious flaming hoops. Usually this is done with some uber Satanic XML code that hooks up to a Java server. Likewise, most multiplayer games in Flash are turn based. Although I have seen some real-time stuff that I don't have links to right now.
With all the Flash stuff going on, like N, I had almost forgotten about Shockwave completely. Then I came across Quake 3 Forever. It's not exactly the Quake 3 that I remember and love, but it's pretty freakin' close for a game that plays in my web browser. Curious, I pressed on and discovered another much better browser FPS called Phosphor. Not satisfied, I went looking for other types of games and found a Tron'd out platform game called Grid Lock and a visually impressive... something called Nanoquest. Given, these games aren't Crysis by a longshot, but having graphics that are somewhere between a Nintendo 64 and a Sega Dreamcast in a browser game mind blowing!
N64
Dreamcast
The sad part is that no one has made a browser MMORPG that graphically blasts Runescape straight to hell. Seriously, Runscape was an alright game but it made my eyes bleed.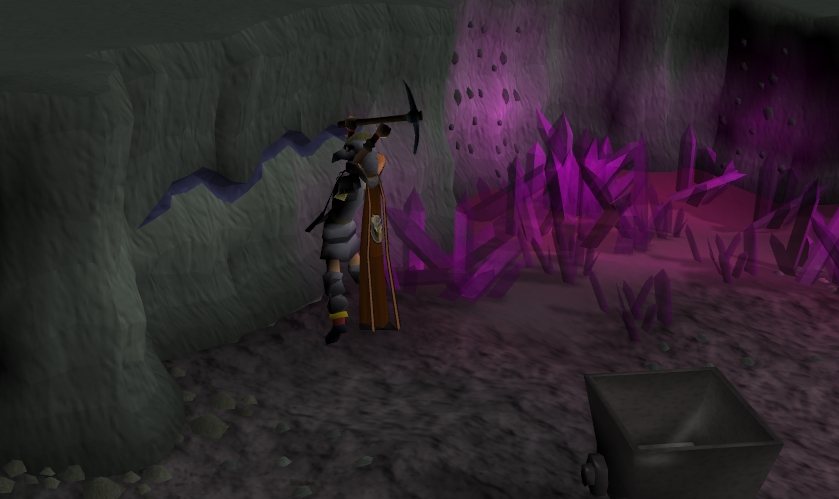 I rest my case...
When you look at games like these, it's hard to dismiss things like Metaplace. You find yourself not laughing so hard about microtransactions and multiple streams of revenue. You begin to see a much larger market of working stiffs and internet addicts entering the gaming hobby by playing browser games made by some guy in his mom's attic or else created by big faceless advertisers trying to sell Life Savers with an ATV racing game.
I gotta admit, I like the idea of playing games off my browser and not having to install them. Someone in indie gaming land must have heard me because Garage Games has launched a web page called Instant Action. Apparently, the developers of Torque struck some kind of bargain with the forces of darkness and now have the ability to launch Torque and Torque Shader Engine games from a web browser without actually installing them on your computer first. Imagine playing games that looked like this:
From your browser!!
Methinks the PC gaming industry is about to change. Drastically over the next ten years or so...