Yes, bushwhacking. Merriam-Webster defines bushwhacking as "to clear a path through thick woods especially by chopping down bushes and low branches". You may be asking yourself "What does this have to do with Ryzom?", to which I can only remind you that the game's setting is one of a colossal spheroid space-tree.
Reference: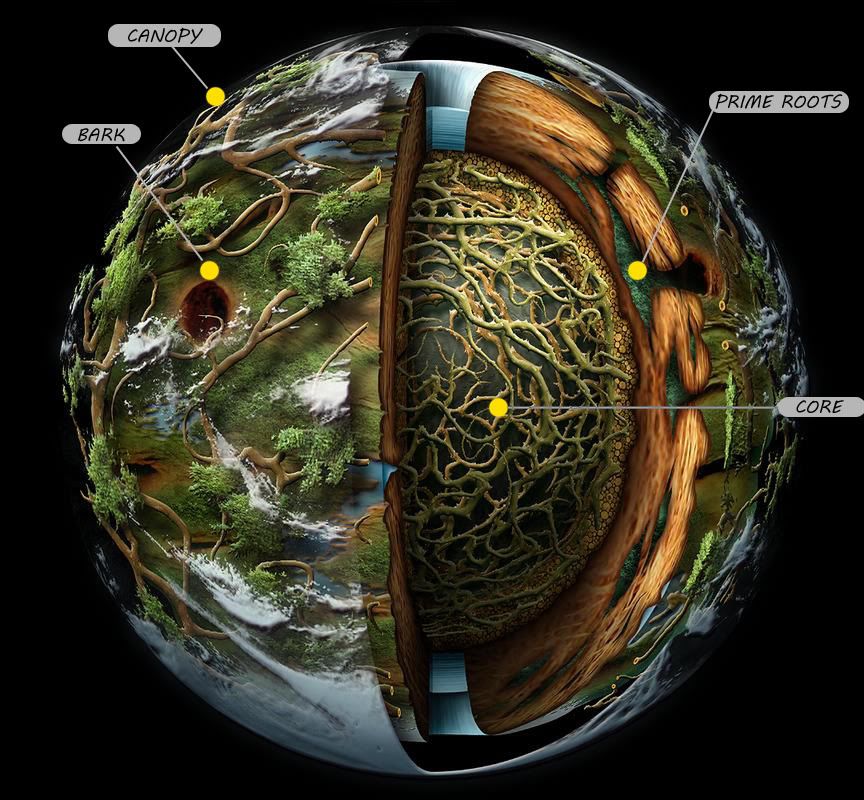 Naturally like any other tree Atys has roots, it has bark, it even has branches, leaves, and moss growing on it. Unlike other trees however, Atys has enough flora growing on it to produce entire jungles. Unfortunately for homins, some of these arborial growths have a nasty penchant for tricking poor clumsy flower shop janitors into chopping up their lady-friends' sadistic dentist boyfriends and feeding them right back to said arborial growths for sustenance.
Ah, the beauty of the natural cycle.
Among the species of Atys's more sentient plant life we find the slaveni: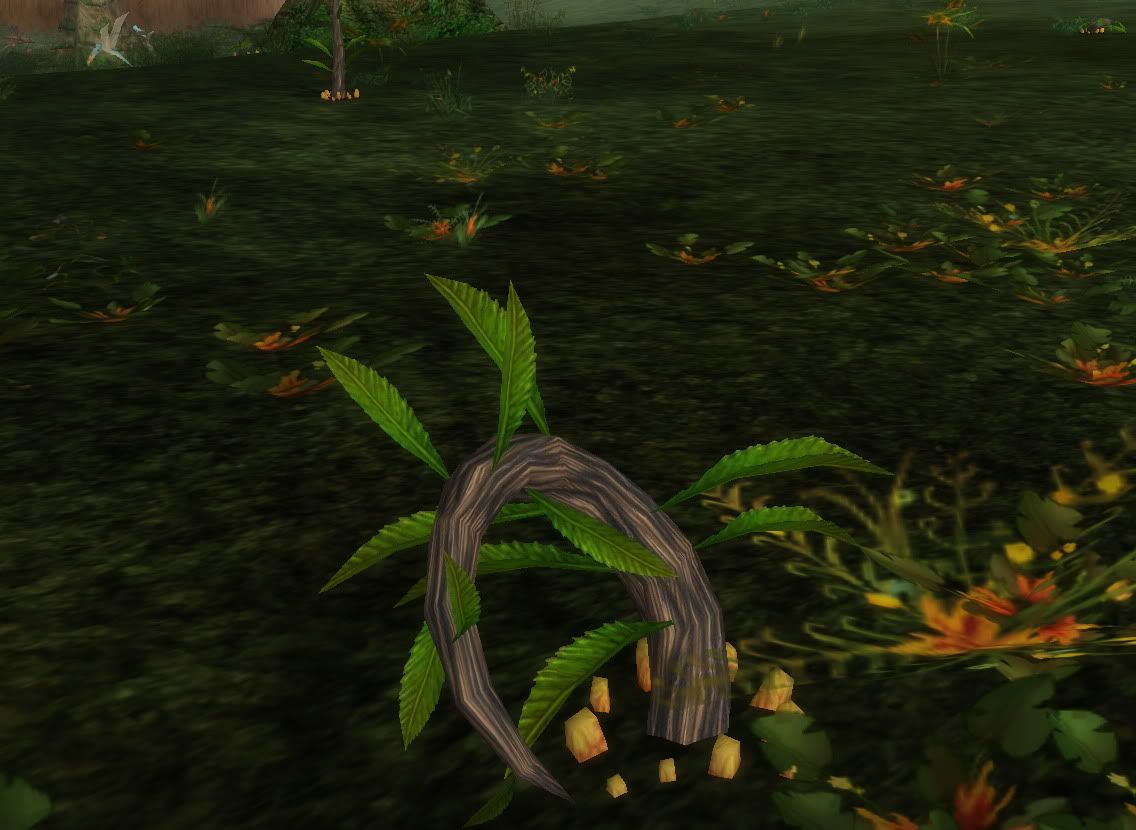 These large vines are most commonly found in the jungle regions, although some species have been discovered in the forests as well. While not aggressive by nature, the slaveni still poses a danger to any creature which it deems threatening. The primary method of defense for the slaveni comes in a two-fold attack. First the slaveni will rapidly increase the growth rate of its roots, pushing them out of the ground and coiling around its attacker's limbs. Having immobilized the attacker the slaveni will then proceed to detach its razor-sharp leaves, which it will fire in a projectile fashion. Should the attacker manage to break free of its trappings and reach the central vine, the slaveni will resort to aggressive rotations of its body at high speeds, creating a powerful whip-like effect.
Thankfully homins have developed a variety of means by which to neutralize and harvest the slaveni plant.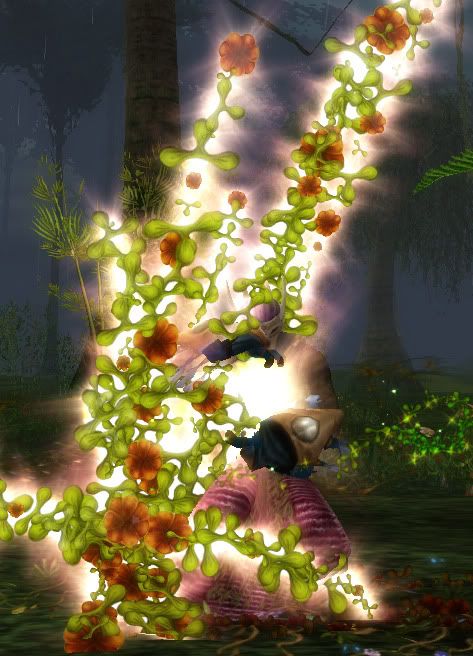 Homins practiced in the magical disciplines who have not yet learned the more specialized spells of the civilizations will find they achieve the best results through the rot spell.
While the secrets of the Kami are not yet wholly understood, some homins believe the spell functions by channeling the sap to create and accelerate the growth of plants. It is thought that the biological agents which increase the rate of decay are then transferred into the desired plant species, resulting in immediate atrophy.
Though ineffective against animals and the kitin threat, plants are significantly vulnerable to this technique.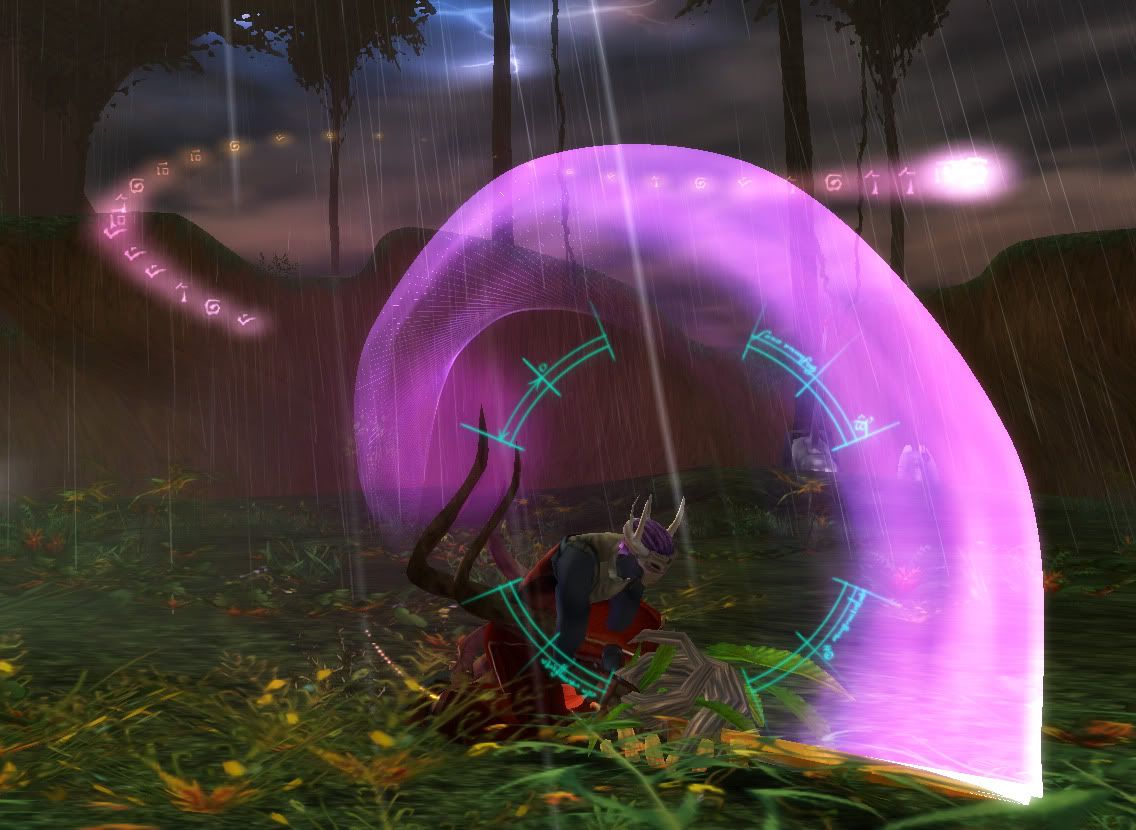 Of course, standard weaponry is always an option for those who prefer it. While the density of the slaveni vine makes it resistant to blunt trauma, piercing and slashing weapons will cause noticeable damage.
A series of well-executed attacks will soon neutralize the slaveni, which can then be dissected and quartered.
Being native to the jungle I have found myself often clearing out large patches of these vines. It is important to note that slaveni in close proximity to one another will produce chemical signals warning the others in the event of a threat. Although this chemical does not carry far before dissipating, the slaveni roots will not regenerate the vine until all other vines in a patch have been destroyed. For this reason homins seeking to hunt slaveni are advised to bring a companion, as they will find their options limited after exhasuting the safer, sparsely-placed vines.
With Rikutatis preoccupied by weekend visitors and my creative mind in need of its own slaveni-like regeneration, I will be turning to an alternate subject in my next entry or two. I've asked a couple of friends of mine - all of whom are familiar enough with MMOs but have widely differing tastes - to give Ryzom a try. After an unspecified duration, they will write down their thoughts and observations about the game, which I will present here, unedited.
My hope is that in doing so I can provide additional windows into the style of the game and encourage those who find themselves connecting with the experiences of current players to pick up a trial and see for themselves, which is after all, one of the primary goals of this blog.
I'm sure you folks on the Ryzom team who are reading this will also find the information of use - thanks for the link on twitter, guys, and keep up the great work!