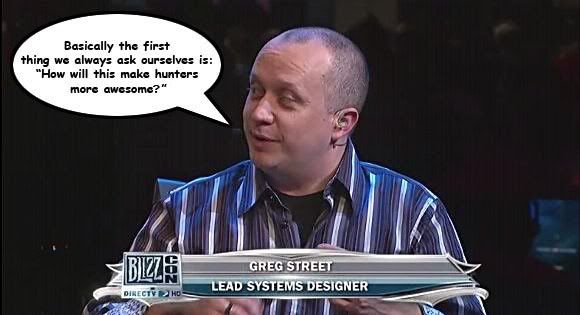 Is that even possible?
Did I ever tell you I am a sucker for freebies? Well, I am the first one to tell you that I a must be on someone's marketing list. Ever hear the one - "The first one is free, the next one you pay for." They must have made that up with people like me in mind.
It has been a better of four years since I have logged into the World of Warcraft. In the anticipation of Blizzards next entry in the Diablo franchise I decided to get my Battle.net account in shape in case (fingers crossed) I might get a beta invite. Next thing I know an email from battle.net popped into my email offering me a free week of gametime. Free is for me, if it cost, get lost - Oh boy...they really had my attention!
Downloading and updating went fast, smooth and without a hitch. I could actually have the game playable and not have to wait for the whole installation, it really felt like a pro operation from the start. It also made me smile a bit to finally log in a find my old tauren hunter sitting in Orgrimmar wearing what you might call "welfare epics." Orgrimmar was very different as I expected after 3 expansions and countless amounts of patched in content, with all the changes I felt as out of sorts today as I did as a level 1 noob in Thunder Bluff. But since Blizzard has made the game so user friendly ( and also have played countless clones ) it felt as if I was getting on the back of my old bike. It was time to get into the game and find out whats changed.
Blizzard has removed many of the things I remember from Vanilla Days and added so much more. The first thing I noticed and had upset me greatly was the fact that..
WHERE THE HELL IS MY RHOK'DELAR,
Longbow of the Ancient Keepers??!?!??!!?

I frantically looked through my bank and my bags, switching back and fourth then I went to the wiki and say in bright red:
This item is no longer available within the game.
What...the...Why would you....AARRGHH! The hunter epic quest was the quest that separated boys from men and I put a lot of work into getting that bow. If you are not familiar with it it began with a quest gotten from the Ancient Petrified Leaf which was dropped of a Molten Core 40 man raid boss. 50/50 chance of dropping. Spanning across 2 continents a hunter had to defeat 4 demons alone without pets or outside help. All were very tough at the time and were located out in the open in contested areas. I was on a mean pvp server, so had to deal with a ton of griefing as well.
Oh, well. I have since gotten over it, but still not happy. It was something that separated this class from all the others. I was happy though when I found out that I didn't have to carry around bags full of arrows. So I sold off these 20 stacks of ice-tipped arrows and cleared some space up. Most everything else was intact, so I pulled out my other epic bow and went back to work
I found not only a dungeon finder, but a raid finder in my UI. And on the topic of UI, with all the modifications out there for WoW, the UI is the most customizable one I have ever used in any game. This made me happy. But back to the finder tools: I fiddled around with the DF and found myself in a dungeon of my level with 4 other people I didn't know from other servers who ran through the dungeon by doing these HUGE PULLS! I had to quickly get back into high-pressure dungeon mode and picked up my slack quick.
One of the things I had noticed was...no one talked to each other. No hi, no bye. Just pull trash-pull trash-tank and spank boss-need/greed-leave party. I have to admit that on one hand, not having to spam chat for groups and wait for a priest is a good thing. Althought the interpersonal part of putting parties together and running a dungeon was a big part of the socialization system within MMORPG's, the dungeon finder has removed that. But it has given me a chance to meet other people from other servers, but no one says anything. I they had the option built in to just search for the server, it might have been a little better, not its not.
Digging into the newer content I found my way into the Outland areas. While the world seems big, many of the areas feel extrememly small and are set up as mini quest hubs. Odd. I've only seen two enemy players the whole time who was much higher level than me, they both nodded and went on his way. I haven't been griefed once so far and haven't been in any local groups for questing either. What is going on here? I know that there are over 4,000 players on the server and there has to be someone else around my level. Asking around I found out the real truth is that there is a huge level gap now, everyone who is playing is a serious wow player, they are all 85 and progressing through the games hardest endgame content. Apart from the lack of socialization, I was recruited quickly by some guild in Org, and no one really speaks in guild chat either. All the serious raid guilds are not recruiting or the raid group is full or a combination of the two.
Possible
strike three
, but I am still enjoying the game in spite of everything I just mentioned.
What really happened to WoW? Well, Blizzard has become so interested in satisfying the mainstream public needs in making this game so user friendly that they removed some core social elements from the game. Sadly, as the new WoW is sharp looking and the way they structured the new hunter abilities makes the class even more fun to use, it feels very shallow and arcade-like. There is no lacking in the vanity and aesthetics department though. As I was looking into all of the new variety of pets and mounts made my head spin. Then I discovered that most of the cooler stuff in the game comes from grinding rep until you have exalted status with a faction. That is another conversation entirely.
For now...
Play safe,
Inktomi