Know your critics.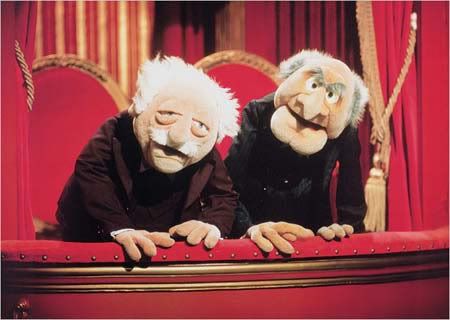 So far its been a mixed bag of positives and negatives, some people love it and some people hate it creating a virtual breeding ground for arguments, debates and all out flame fests. Wading through all the the posts, videos and blogs I have heard one common thread: It feels like a single player game. This might be true, but then I have to take a good look at WHO is saying certain things, other than just WHAT. If it is a paid critic, I look at the website, sponsors past reviews from the critic so on and so forth. I am not quick to react with either agreement or disagreement. EA is not paying me to defend their game, it will defend itself.
I have no personal involvement or investment to the game or the Star Wars genre. I would like to see the game do well, simply because not many games really have done exceptionally well in this space. As quoted from
Barry Kotick
, Activision CEO "If you look at the history of the people investing in an MMO and achieving success, it's a small number." That maybe true, but many games have had long term success rates and haven't had to knock the ball out of the part off the starting pistol
The real show will be how SWTOR does over the long term. That long term performance will really be the gauge on how the game is doing, not by a score on metacritic, not be the score some reviewer who is paid handsomely will give it a good score because he got a beta invite, free copy of the game and a talking to by his editor, but by pure performance. We have seen read some reports that some reviewers were paid or even harrassed into giving games fixed scores, so I take everything I read with a grain of salt. Some people in the industry see this game garnering over 1 million subscriptions that will bring in over $250 million per year. I hope SWTOR does bring in more than that.
There will be no shortages of opinions on this game once it's released.
"It's the next WoW killer!", some eager players might say. Well, maybe over the long term it may cost Blizzard a few subscriptions, but I doubt it will ever levy the fatal blow as some say or wish that SWTOR will. How would you kill something that can essentially live forever? Now World of Warcraft of itself, but the company, Blizzard has what it seems an unending supply of money and looking forward, a big lineup of blockbuster games to keep them healthy.
Every time I see someone write: Its the next Wow Killer I tell ya! I smile to myself and keep reading onto the next post. The World of Warcraft still has one card up its sleeve: the option to adopt this wonderful new "freemium" model that so many other games have applied to old or struggling games. You can already play WoW for free for quite a bit as I understand, if they let this game roll under the free to play umbrella, you would see the subcriptions fly through the roof. I am already seeing a surge of new activity for NCSofts' Lineage 2. I am even playing it myself.
Find out for yourself.
I know that its easy to read a few posts, read a review from your favorite reviewer maybe even watch some gameplay via a stream or Youtube. Nothing will be sufficient to satisfy your own critical opinion except going in yourself and getting your hands dirty. Easy for me to say right? Hey man, SWTOR is a 60 dollar game, 15 dollar fees, I don't have that to throw around every time I wonder. You know what, me neither. I depend on buddy keys, beta invites and trial periods to get the confirmation that I need about a game. I might even have to wait it out for a bit as I am doing with SWTOR until the dust settles then I can possible give it a try.
I do have my ear to the ground and listening for certain rumbling on SWTOR, but will be comfortable with taking a seat and watching the show. At any given time, if I have a chance to play it, I will let you all know. Even then, I would suggest take everything I say with a grain of salt and to try it out for yourselves. Everyone has different tastes.
Play safe,
Frank