By all means this blog is not here to attack or demean anyones point of view. This blog is just my ramblings to put the "suity" spin on the game industry. I try to look at things from the down and gritty, money lubbing end of the MMO genre.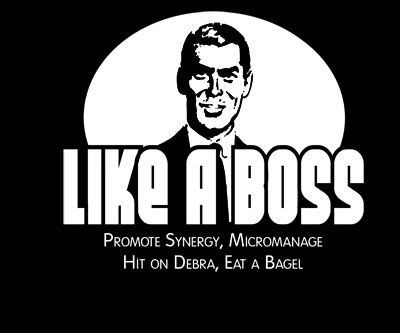 This business from the top-down has a pecking order, everyone has to answer to someone. At the top we have the CEO's, the big cheeses that call the shots (like a baws) and they answer to shareholders, investors and alike. You might think this is boring, but this is what makes your beloved MMO's go 'round folks. Nothing is for nothing here and it cost BIG MONEY to make these games. These are some of the reasons why the big bawsess could make the call to turn to the free to play model.
5) Because your players are tired of juggling 2-3 game subscriptions.
Let's face it, the industry is growing quickly and more and more games are being released every year. Who has it in them to juggle 4,5 or 6 or more game accounts on their credit cards. Or be bothered to go out and buy game time cards. By doing away with a subscription takes the heat off of the wallet to some degree. Giving players the financial freedom to "spread it around" as they wish.
If I had $15.00 a month to spend and 3 games on my hard drive I could spend $5.00 each per month and keep all three right? Right?
Wrong.
These new "free to play" games, and I will take a look at Turbine's Lotro and Dungeons and Dragons Online, they like to offer these "VIP" member ship plans that cost around...let me guess..$15.00 each. Still offering your players financial choice and freedom is really giving them a false sense of security. On the flip side, limiting them to the degree of uncomfortability, they will spend the $15 to unlock the real potential of the game. Many of the extras that are offereed in the item mall are now released to these "VIP" members
Meanwhile, with "subscription' money still showing on the books, you can make all that juicy extra money as they drift towards some of the attractive offers held in the item mall/cash shop. Some call it "double dipping."
4) So you can lower the "barrier of entry."
I think Bill hit this, but I will hit it harder. What is the cost of downloading a free client and installing it on your hard drive? NADA. So why not give (Insert game here) a roll, its been out for X years, never played it and I was not buying it. I'll download it and check it out for free. It's free right?
"The first one is free, the next one you have to pay for"
Way to reel them in. Heck, you made enough money on the box sales didn't you? As a CEO, you want traffic in your game. Even though little johnny will log in for maybe 1-2 hours, he will see a lot of people in the starter zone and that looks good to him. "Hey, they said this game was dead?", he says, "Look at all these people, Imma get to level 10 tonight!"
In MMORPG's we are the content, we are the driving force of the ingame economy and the type of experience people have when they play. Its all about human interaction. Would EVE be EVE if there were no gatecamps? Thats what makes these games more exciting is the interaction with other players. So little johnny will be scooped up by a small guild, he likes the game, then you hit him with the VIP membership and we are off to the races.
All you have to do is get them in the door.
3) Because deep down no one wants to look like everyone else.
Bill got this too, using sneakers, but I am going a little deeper.
Let's face it. The fashion industry is the fashion industry because people like you and me actually care about how they look. Its a bazillion dollar a year industry that runs in cycles year after year. Gotta have the winter - summer - fall wardrobe.
What makes you think anything is different in the virtual world?
The research has been done and done some more. The sociologist wrote about it, the economic professors wrote about it and even CCP wrote about it in "Greed is Good": Players will pay extra to look different from everyone else and look better. Its why we raid, why we pvp and actually care about our numbers because that is our end of the payoff. In virtual the only thing we have is our skills, our numbers and the way we look.
Be honest, on the PvP field isn't it good to say "I am better than you and LOOK AT WHAT I GOT or WHAT I CAN DO!" Better yet! You, the developer can capitalize on it! By offering many different vanity items in the mall, players will be compelled to sport the latest and greatest virtual fashions.
Why? Because if your guild leader has the blue hair, and your buddy has the green and that
bright orange mohawk
just screams "COOL!" And its yours for only 400 points in the item mall which is worth $4.00 USD, but you can't just buy $4.00 gotta buy five so I have an extra dollar left over and that shirt for $2.00 is orange too..so I just can't buy five, I gotta buy TEN!
See the cycle? Go get em tiger.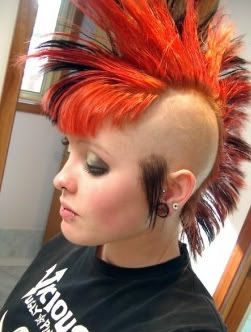 2) Because the revenue is there and all the other companies are making more money than you doing it.
CEO's are not stupid people, and they talk to each other. You might actually think there is competition, there is, but there is a deep sense of comraderie amongst the top brass.
Businessman A: "Since we adopted free to play, our revenues are up over 100%"
Businessman B: "Really, the game has stagnated and our growth is beginning to decline. We have noticed a small decrease in new subscriptions too."
Businessman A: "Well, we took the game into a second beta, we invested some money into what our marketing department felt was going to bring in extra income. We got the notoriety of making the move to free to play, another beta cycle and a second release of the game. You know how much these people love to get into betas. (chuckles) On top of that we are offering customers a 'VIP' program that will serve as a turnkey to the real potential of the game."
Businessman B: "Sounds risky, how did you know it would be successful?"
Businessman A: "I looked at what Businessman C was doing"
Businessman C: (staggering onto the golf course) "Ohai! I am making a killing on these sales from item malls and secondary subscriptions."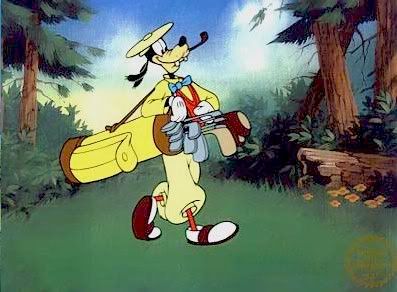 And thats how the wildfire starts. Most software companies don't ever tell the public whats going on, but they definately will trade notes with their peers.
1) Ye' Olde Bait and Switch.
Ok, this is going to be difficult to explain but I will try my best. This is something called "A long tail."
Most new game releases really look for one thing, is how much they make off of the release of the initial box sales. Thats the head of the product, the beginning of the cycle. Where most marketing campaigns are staged and were the company hopes to recoup most if its investment. Advertisinig money is spent, hype articles are written, videos are teased and teased some more.
Closed Beta starts along with the release buzz. Players start talking and reservations are being made.
BOOM! Game is released after an open beta and the firstnerds have to run in and buy it. The collectors edition is more expensive and hopefully the company can turn around and show their investors a profit from the initial onslaught.
Remember, the development money has to come from somewhere. Its investors that shell out hoping to think they will make it back. Even bank loans count as investors because they are charging interest from a loan that needs to be paid off.
No one is in this to lose money.
Ok, over time the game gets a bad rap. That initial sales drive starts to slooowwwww down, even fall off a cliff in some cases. My game is failing!! What do I do?
In order to keep sales afloat, showing investors and shareholders a positive cash flow, they need to keep that "long tail" of the game flowing. That tail is the latecomers, the people who are buying into it later than the firstnerd herd (TM). If the game is struggling due to bad publicity then just..
SWITCH TO FREE TO PLAY!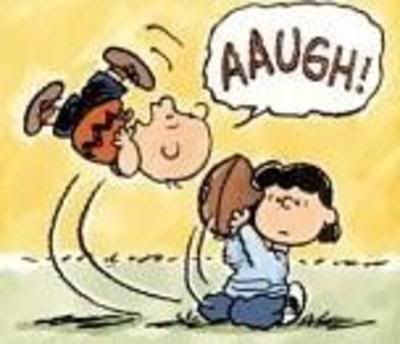 And that's when reasons 2-5 kick in and you can keep your doors open, you can keep your employees from burning your building down. Heck, you might even show enough positive revenue to get another round of fresh money coming in.
Then you can make your second or third game...
:::Rubs hand together:::
Thats a wrap folks, hope I broke it down in an interesting and insightful manner. I've been in those meeting where the companies roll in with their dog and pony shows. They want to raise money for this or that, its all the same thing. When a person puts some money down into an idea that they think will make them money in the long run, the company has to show them how they are going to make it back.
It's easier to show revenue on charts when you have a monthly subscription that will show a steady stream of revenue. Free to play is the "if bet", the X Factor. No one likes to invest into an "X Factor." Well, some do, but not many. Its easier to make the switch after all is said and done and the suits have paid off the suits.
Good luck, play safe.
Inktomi