[mod edit - Do NOT discuss free/private/emulated servers]
Being a big fan of amatuer content and mods that create a full game experience. For instance, the big wave that is taking the online world by storm this week is the popular Arma II zombie survival mod, Day Z.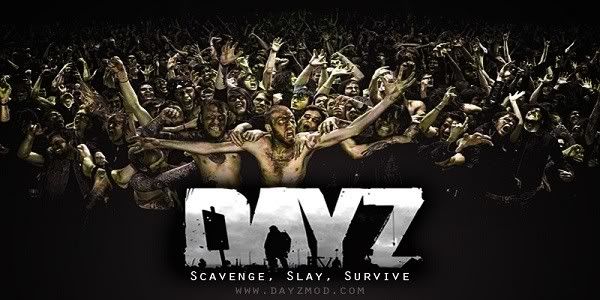 Dean "Rocket" Hall has hit undead gold as the mod servers have hit over 500,000 new members and Bohemia Interactive, Arma II's publisher, has reported a huge spike in sales. Time and time again, it is the fanbase who are stepping up and creating terrific original content using a so-so game as a backbone that has helped increase sales. Can we be seeing a trend forming as more studios open up the doors to young talent who utilize their source code [mod edit] to create a better gaming experience?

Ryzom had released its source code over a year ago and the game is still going strong, boasting over 100,000 active members and from what I read has regular updates and is never at a loss for content. Some people feel as if Ryzom is the most original MMORPG out here. That might be true, only because the games publishers have put pride and intellectual property rights away to give their audience the ability to tap into creative sides.

Mods and public server games such as Day Z and one of my favorite NWN2 servers, Realms of Trinity all run on donations and support from their fanbases. No need to force people to pay a monthly fee or creative ways of pushing an item mall (cash shop) on them. Fully realizing that none of these games run on handshakes and hugs, that all the hard work has been done by the studio who have worked hard to create and publish the game in the first place. Now it is up to the studio if they want to allow their games the ability to be modded and allow the public to in way re-create a game using the one they originally produced. Do you think this is a pride issue or is it just about the money?

I wonder how Bohemia Interactive felt after seeing their game sales explode because someone made a mod that helped sell their game. Some studios, such as Bethesda thrive on it and actually make it a point to release a tool set soon after release of a major title. I am not sure that The Elder Scrolls series be as popular as they are if they didn't have the mod-ability they have.

[mod edit]
If your game is struggling, why don't you consider releasing your source code or charging for it. Instead of running towards the free-to-try or freemium crutch, let the public take a swing at the bat for a change. Worst case scenario, someone makes something fun and you sell more games, or you can just ask for donations. Maybe they should create an emulator for The Matrix Online or Tabula Rasa. Bring them back to life with the old source code and run it on donations. [mod edit]