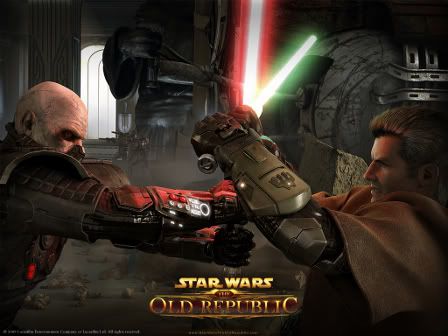 Collectors Edition:
$149.99
Here's what you get with every pre-order:
Early game access (gogo headstart!)
Color Stone (Changes weapon effect)
30 Days of Game time (standard)
These benefits are also offered with Standard and Digital Deluxe Editions.
But...you also get with the Limited Collectors Edition and Digital Deluxe Editions, five virtual items:
Flare Gun (Waht?)
Training Droid
Holodancer (Hot)
Holocam
STAP (Whats a STAP? An ingame vehicle, see pic below)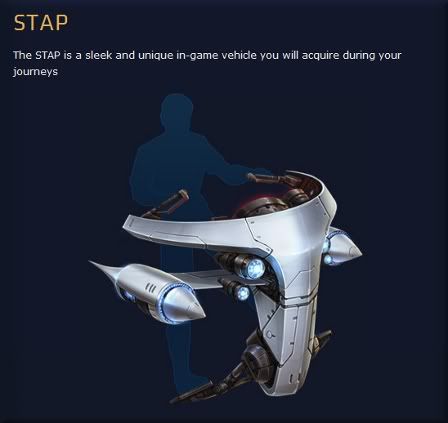 Someone STAP me from buying this.
But that's not all folks! Items exclusive to the Limited Collectors Edition as follows:
Exclusive Gentle Giant Darth Malgus Statue (He's gentle!)
Collectible metal case for game disks
The Journal of Master Gnost-Dural as annotated by Satele Shan
The Old Republic Galaxy Map (That sounds cool)
Custom Security Authorization Key
Music of SW:TOR (so you can geek out on your ipod while AFK)
High Quality Collectors Editon Box (That will sit in your closet or shelf)
Wait, wait...if you shop now you can also get these two EXCLUSIVE virtual items!!!
Mouse Droid (now all you need is a Cat Droid and you can have the Tom and Jerry set)
Exlusive Collectors Editon Store that comes stat with an NPC that sells items available only to purchasers of the collector edition. (Them better be gold in them thar hills!)
The Pre-order is available on the EA's Digital Digital Distribution Manager, Origin or through many retail partners.
IMO:
They spent $300 million dollars in the creation of the
SW:TOR MMORPG
and someone has got to pay for it. If you are a diehard Star Wars fan, this will be for you. If you need the perks in the early levels, it would also be something you might want to look into. From what I hear that other members have had problems with pre-ordering and that they get feedback that
THERE IS A GOOD CHANCE
that they
might
get a pre-order.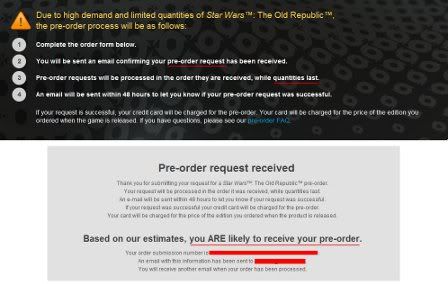 It looks like there is going to be a large amount of pre-orders and limited supply. If this is something you are really interested in, I have to say better act soon. For me, I am not a diehard Star Wars fanatic, even though I grew up on it, I am still waiting for release.
Is it worth it? Well, the game will run you $60 stat, and that includes a free month so that less $15, but that is a given in box sales nowadays. All the other fluff is running you an extra $75. Each of the other items being virtual and real (the quality box included) breaks down to $5 each.
Is each one of those items worth $5 in the scheme of things?
If you were going to buy them from a virtual store they might run you more or less. Who knows what a virtual mouse droid is worth...its like a fake of a fake. I've seen people pay more for less.
You can click the picture above for the direct link to the store. This is not a sales pitch, but a friendly warning that if you want it now, you better make a move. Remember: Buyer beware, you are going to get what you pay for, you are dealing with EA. Release is rumored to be sometime *between now and the end of the year and the beta schedule has already begun. I have a gut feeling that they are going to need a bigger boat.
By the pricking of my thumbs...
Play safe,
Inktomi
* correction from intel recieved from member, Kothoses, thanks for the heads up. I'm in the SWTOR thread right now and don't see any confirmation of the beta. If anyone can confirm this please let me know, I took his word for it. I am not a perfect writer. Now if I was perfect, I would already have a book deal.
* From an
EA investor relation release,
"
BioWare
also proudly announced today that
Star Wars
:
The Old Republic
will open "Beta Test Weekends" starting this
September.
These weekend play sessions will be open to selected players worldwide and create an opportunity for fans to get a sneak peek of the epic stories, worlds, quests, battles and characters in the game."
and...
* "We are targeting Star Wars: The Old Republic to be one of the biggest launches of holiday 2011," said Dr. Ray Muzyka, Group General Manager and Co-Founder, BioWare and Senior Vice President, Electronic Arts.
Again, I might be wrong...