To my readers,
I think I forgot why I started to write in the first place, and I apologize. Even though I am not happy with the site sometimes, I owe to my readers and the community to finish what I started. One of my readers sent me this Aion poem she wrote to remind me what I enjoy about writing and playing games, it's connecting with creative side and sharing it with the world. I hope you can forgive me for my momentary lapse of appreciation. This doesn't change my life situation but I will remain true to my roots, and that is you, the mmorpg community.
Thanks for reading and play safe, Ink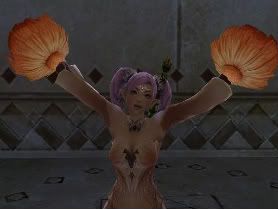 The darkness enfolds me and I embrace
the electric charge upon my face
Will I fail or shall I pass
No one knows how long I will last
I fly into the air with wings aglow
My fellows besides me ready for the show
The air becomes thick and the shadows invite
Not one will survive, not on this night
My staff at my side, ready to heal
I'm ready to charge, no more time to feel
Swords are drawn, the time has come at last
No time to remember, forget the past
The time is now, we cannot wait
Will I suffer, what is my fate
A blur hits me and I fall to the ground
The blood flows freely and no one is around
My death approaches, I feel the pull
It grips me hard, I no longer feel full
My eyes close slowly, I hear no more
As my body lays upon the shore
I rise again, my soul has become whole
What does fate hold, I'll never know.