Very stirring flagship post for your new column Pokket. I have been seeing you around and have been quite impressed with your work. Maybe it's just good timing, or a co-inky-dink, but your article couldn't come across my chrome at a better time. This is my response that I felt wouldn't have done justice in the forums.
I have been gaming for a long time, longer than I would like to say and it seems odd when I tell someone how old I am and how far I go back.

At six-years-old my first video game I ever played was Pong. At eight-years-old I got my first Atari 2600 and a ton of cartridges. My first role playing game was Adventure. My favorite game was Pitfall, got it on "release day." I was a twelve-years-old video game addict that in todays standards could be seen as normal. I had my Atari confiscated on numerous occasions to force me go outside and play with my friends who just wanted to come to my house and play Atari.

What followed that could be seen in any video game museum. Donkey Kong, Pac-man, Street Fighter, Dragon's Lair....I took my red pill at a cab stand in Brooklyn named Blue Lane Taxi. I spent every cent of my lunch money there every day and my mother couldn't figure why I would come home starving. She thought the kids at school were stealing my lunch money. I just couldn't get enough money to play video games. I started working a newspaper route to get more money to buy more cartridges.

At 11 I had wanted the Commodore-64 because some of my friends had them. They had these cool "floppy" discs and would share games back and forth by copying these cool games. My parents couldn't afford the Commodore, but instead they got me a TRS-80 for christmas with a game called "Dungeons of Daggorath." It had to be the happiest day of my life, that video of that kid screaming because he got a super-nintendo holds nothing to me losing my voice that day.

I am 13 and had finally finished "Madness and the Minotaur." It was the first text-based game I played and was so hard I had to write to the company for some hints, who were very obliging and sent me back some typewritten pages of a guide. They told me only to use them if I was desperate for a hint.

Fast forward....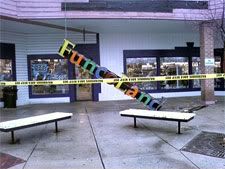 I am now 25 and manage two Funcoland stores in New York. Funcoland's were what Gamestop has become, a place that sold used and new video games that let you try before you buy. I had a Playstation that played japanese imports. I was one of the most popular managers in the area because I have played almost every game in the store, owned every system and have been told I don't look like a guy who plays video games. For whatever that means.

I eventually left Funco for Wall Street and had been making enough money to buy every single game I had ever wanted. I bought a Dell to play Quake online. When I got Final Fantasy XI with the hard drive for the PS2 I had stumbled onto something that would make the biggest difference in my life. I had taken the red pill, then ate the cake, washed it down a virtual Jolt Cola and never looked back.

Fast forward again.
I am fourty-one-years old. The time is 6 am and the Dragon Soul raid has finally ended, bleary-eyed and my girlfriend who is the guild leader as well as the raid leader has finally gone to bed. I need to "wake up" for work in 2 hours. My vision is blurry and need some sleep, but there is a chance I might not wake up and be late for work...again.
I needed a change, like you, I had everyone and their mother in my ear telling me that my life is unmanageable. I am out of whack, throwing my life away. But it is so much fun was my response. Eventually, I discovered that the World of Warcraft was more important to my girlfriend than I was. I have been out of work (surprised) and going to school at night trying to get my degree that I didn't get when I was let's say...22, I was struggling.

This is where I pulled the plug. I left the girl, quit WoW, uninstalled it and took the next four weeks away from my computer and consoles. In that 12 weeks I found a new job, got a promotion, met my current girlfriend who never ever played video games and got reconnected with local friends that reminded me how much they liked hanging out with me. I was having a great time. I finished the semester with straight A's.

Current day.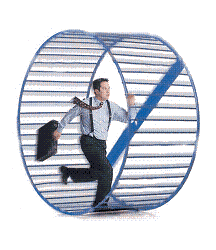 I just don't have the time to play as much as I would like to. I made it into The Secret World Beta test 3 and had maybe a whopping 4 hours to play this weekend. I was a little sad but still had a great time with some family visiting from out of town for a family birthday party. After showing TSW to my lady who was pretty impressed with the graphics and that fact that it almost looked like a movie. She lost interest in about 10 minutes going to bed wondering how I could play that for hours straight.

I seek balance in my life between video games and my ever expanding laundry list of responsibilities. How do you find balance? Don't put all of the eggs in one basket. It's hard when you don't have the foresight to see what time really means to you. But time spent as a resource makes it more valuable. There are only so many hours in a day, how to spend them wisely? Balancing between my inner child and the outer adult is knowing when to listen to the demands of the man, but still find time time to take care of the little boy.

Nowadays, I don't mind taking a trip down the rabbit hole every now and then, I just don't have to live there. I am slowly beginning to realize that my time in Wonderland is not quite over, but I am not able to visit as much as I used to. For video games, the music has definitely stopped playing, I just refuse to leave the building.