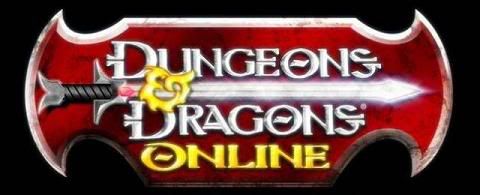 Dun...dun...dunnnn....
Update!
Indepth interview with Fernando Piaz, Executive Producer of the DDO Unlimited project posted on Industrygamers.com. Fernando says Turbine is not scheming to get subscriptions from people, full article HERE.
---
"What we'd say is try it!" responded Fernando. "Of course, there's a point in time where every player will ask, 'Will I pay for the next level sigil or content or do I quest to get it for free?' As they play they get favor points, which nets them store points. If people want to get all of the content without paying, they can; this isn't about backdooring into getting a subscription."
"We have a running joke in the marketing department betting how long before someone goes from level one to 20 without spending a dime (my money's on 34 days, by the way)," said Mersky. "This is not a scheme to get subscriptions; we think we make some of the best online worlds on the planet and we want people to enjoy them. If you look at the whole entertainment industry, it's going to a more flexible model, whether you're buying just one song off an album or recording something on DVR to watch on your own schedule.
"We go to a lot of these conventions and there has been talking about free-to-play OR subscription. And we say, 'Why do you have to choose one over the other?' That's where our model now sets the tone."
"That's where we see us making waves, showing that you can have top tier content in a free-to-play model," added Fernando.
We've always felt that sanctioned virtual item trade in MMOs has been a missed opportunity, considering that it happens anyway and the proprietor of the game doesn't see a dime. Dungeons & Dragons Online: Eberron Unlimited will not have such trading, and Fernando noted that high level items weren't for sale in order to maintain "balance."
"We've made convenience items available, and it's reflected in what we have in the store; the endgame is not buyable in the store. The things in the store are rudimentary like a +1 sword, which might work in a pinch, but you're probably not going to use it at level eight, let alone level 20."
---
Turbine announced today that is is switching over it's established franchise MMO Dungeons and Dragons Online to Free to play status. The new game will be called Dungeons & Dragons Online™: Eberron Unlimited™ (DDO Unlimited)
After reading the gamasutra article and the DDO website announcement I can bring you a couple of points about the changeover.
1) There will be a cash shop, driven by players using "Turbine Points" which is the currency bought with your cash, through paypal, credit card and POS cards coming soon.
While the best gear can still only be found by adventuring in-game, the store offers a bevy of convenience items, in addition to premium adventure packs, extra character slots, hirelings, potions, unique character customization, and much more than this page will allow us to list! - courtesy Turbine/hasbro/wizards of the coast.
2) There will also be DDO ViP's.( for $14.99 a month)
DDO VIPs are players who want unlimited access to all of the content DDO has to offer. This newly optional subscription program also allows its gamers to enjoy a number of other exclusive benefits, such as a monthly grant of Turbine Points, priority access to servers, the ability to play all classes and races, additional character slots, a shared bank slot, and much more. The cost of becoming a DDO VIP is only $14.99 per month - courtesy Turbine/hasbro/wizards of the coast.
Monthly subscribers, now called VIPs, will receive 500 Turbine points per month - Warcy.com
3) There will be gear sold in the cash shop.
Gear is available for gamers who would like to improve some aspect of their in-game experience right away.- courtesy Turbine/hasbro/wizards of the coast.
4) There will be a cap on content that is unlockable from the Turbine Store.
Frankly, that all depends on what kind of gamer you are. Free content is widely available for low-level characters and becomes sparser as a character's level increases. However, additional premium adventure packs are available for purchase through the DDO Store. Once the adventure pack has been added to your account, it will be permanently available to all your characters. - courtesy Turbine/hasbro/wizards of the coast.
5) But they are adding content to the game.
Brand New Content & Features - DDO Unlimited will deliver a new class, increase the level cap, introduce new adventure packs including a new 12 player raid, major combat improvements and more! - courtesy Turbine/hasbro/wizards of the coast.
6) This is on the heels of the NWN MMO announcement from Atari, formally a Bioware franchise, now solely Atari's new project. Cryptic Studios could be possibly involved with the game, as per Variety.com weblog.
Details about the project are unavailable, naturally, as it is an unannounced title. But this reportedly was the primary reason Atari was interested in acquiring Cryptic late last year. (The developer is currently working on "Champions Online" and "Star Trek Online".)
They are also expanding the level cap to 20 and adding many new features, such as hirelings, template characters, new raid dungeons etc. Which could be the kick in the pants that the game needs to survive over the long term. I also dug out an old review that was recently updated by a member of MMORPG.COM, Stephanie Morrow.
Her final words on the game," Give it a try for yourself if you have not yet with one of the free 10 day trials, and perhaps you'll find the game is for you after all."
I have no opinion on the game since I've never played it. However, reading recent articles from Aihoshi on RMT being inevitable. You can clearly see that an experienced company like Turbine is following a trend that is not going to end soon. This announcement is on the heels of a recent price slashing of the core softwareand the monthly fee for their extremely popular Lord of the Rings Online.
Could Turbine be one of the many companies to start taking their MMO's to RMT or just responding to the "new economy?" Is this an experiment or the shape of things to come?
Only time will tell.
Play Safe,
~Ink