I just cant get enough of Sony today and felt as if I needed to write my opinion after reading through all the articles today. So here's my .02 copper for what it's worth...
Sony is a very strong company with good relationships with other good brands such as Sanyo and Square-Enix, this gives them a range of products from household appliances, DVD players and MMORPG's .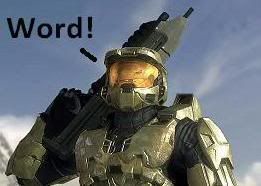 They have been losing the console wars to the Nintendo Wii and Microsoft's XBAWX. The Wii is just fun and Microsoft has been dominating with exclusive titles such as Gears of War, Fable 2 and Halo.
Yes, they do have some great games that are exclusive like the Final Fantasy series and Kingdom Hearts, but it just doesn't seem to be as overwhelmingly popular. In this tough economy and not everyone has the money to buy games for 3 systems, let alone to buy the 3 systems!
I remember when I was working in the game industry and they released the PSone, it was such a great time and they had literally no competition. However things have changed since then and unfortunaly it's starting to show. Sony needs to adapt to this new economy, new competition and the new gamer.
We are a tough crowd to please.
Have fun and play safe,
Ink