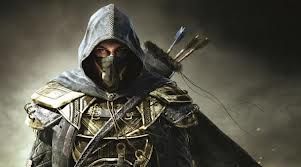 I am a man of my word and have no problem saying that I am wrong. But I do think The Elder Scrolls Online is going to be a smashing success and I have have tp open up my big mouth about it. So one the recond, this is my official stance on the game.
After reading some posts from different readers around the site, I just decided to make my point and say no more about it until the game is released. Here is the catch: Zenimax Media owns Bethesda, Zenimax Online Studios, id Software and a bunch of other companies. The guy who was a big part in the success of Dark Age of Camelot is Matt Firor. RvRvR is the focus as Nilden said in this thread. I made the relationship apperant earlier in the thread.
Now I am one to definately speculate. At this point, with the information we have seen and heard through videos interviews, articles and information on the TESO website everything we say is complete speculation.
So here is where I stack my chips up: THE ELDER SCROLLS ONLINE WILL BE A SUCCESS.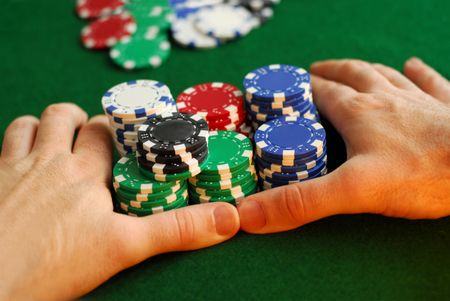 So now I am all in. I've been signed up for the beta and currently in that check email everyday mode. If they ask for some type of payment, I will pay it. Not a big deal. I really feel that this game will be the success I expect because of a few reasons.
1) The leadership of the Zenimax Online Division who is creating this game.
2) The way that all previous Elder Scrolls IP were handled and the quality of the products. Bugs aside.
3) The way that Bethesda and Zenimax embrace their customer base. The quality of their customer support and service of their product.
4) The background has an incredible amount of content to draw from without having to take from other sources.
5) The TES community has always been great. I feel as though I am never going to have nothing to do and no one on the server. Full servers do mean wait times, but one can't have it all.
6) One server. I loved EVE for that reason.
I could go on, but I will not bore you with the countless reasons why it will be great. I did put a lot on The Secret World, and did feel let down by the time I got out of the first beta weekend, but I just have a feeling about this. Sometimes I just get a feeling about a game, I am not right all of the time. It takes a lot for me to buy a game on release day, I hate feeling like one of the herd.
I am not here to defend the game, or be a fanboy. Ok, maybe just a bit of a fan boy. But if we didn't have fans, would any sport become popular? I am rooting for my favorite team. If there was a football jersey for the elder scrolls, I would be the biggest nerd waiting for the game to be released.
And if I am wrong. For some crazy reason I hate the game, or the community says its a flop-it is not easy to prove subscription numbers and revenue for a private company-I will hang it up, cash out, admit defeat and walk away. A game that I have been waiting for for years now is finally coming to reality. If they can't get it right, then I am officially finished with MMO's. I will stick to my single player rpg's, online shooters and strategy games. The Elder Scrolls Online just may be the one game to finally, finally take down The World of Warcraft from its nine (?) year run.
Did I just say wow-killer? No, I didn't. Wasn't me. Nope. I'll deny it to the end. But until then, we've got some time under my belt for the game to be released. Let's see how it goes, shall we? I am just going to leave this here.