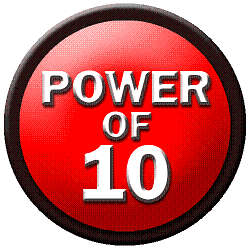 Starting today I decided to try something different.
Basically I am taking 10 decently rated free to play games and playing all of them within a 4 week period.
My goal is to try as many of the obscure ones for the one or maybe two undiscovered gems. I predict at least one will end up on my hard drive and may even get me to spend some money in a cash shop. I will be grading all of them and posting a short review for each.
But here are the parameters (rules) that I am judging these games against.
1) You have to play each for at least 8-10 hours. In a case of a really bad game that could be torture.
2) 10 different games, of course.
3) It can be a game you have played in the past.
4) It has to be a legitimate free to play game, no subscription games with the 14-30 days trial.
5) Cannot be in any beta stage.
It's that simple.
I will state if I needed to spend any money in the cash shop, I feel that is important to give an honest point of view of the experience.
Why I decided on the 10 hour minimum: there has been a lot of debating on how long someone has to play before they can give a good point of view. From what I've read from numerous websites dedicated to reviewing games anywhere between 10-24 hours is enough. You need to at least be able to get out of a newbie zone.
I've already found a loser and it's the first day. If you can't get the game to run on your rig, after trying to troubleshoot it numerous times, then the games' an automatic fail. So it's now its 1 down and 9 to go.
Who failed?
ROSE Online.
My POV: When after 2 downloads, 3 installations, scouring the FAQ and a petition to the support department I cannot get the game to start. It got stuck at the screen showing a little blue bear, giving me options to check my technical specs. Unfortunately it's all out of place and I can't get past it I checked my specs against the websites and it passes. Don't even think it's my computer, my rig runs EVERYTHING. I might be able to bypass it in the future and I wanted to keep ROSE on the list, I was actually looking forward to trying it.
ROSE Online
Technical support: F
Ease of use: F
Functionality: F
Overall Grade: F
Edit: I am only rating ROSE Online on my current experience with the game. This could change after I spend my 8-10 hours on the game, but this is where it stands now.
Keep checking back for news, updates and more reviews. If anyone wants to get involved or send me suggestions for a game either post here or email me. It's going to be fun!
Until then…
Play safe,
Frank