In nearly every MMO out there, the environments are beautiful, the gear neatly designed and NPC looks cool.
Since some time now, with gear stats that matters, a lot, and even more tiers discrimination, it's getting more and more difficult to have a nice looking character. Most of the time either all maxed out characters look alike or worse: mismatched walking clowns.
Seriously, who never drooled at NPCs or even dream of begin able to put their hands on their clothes?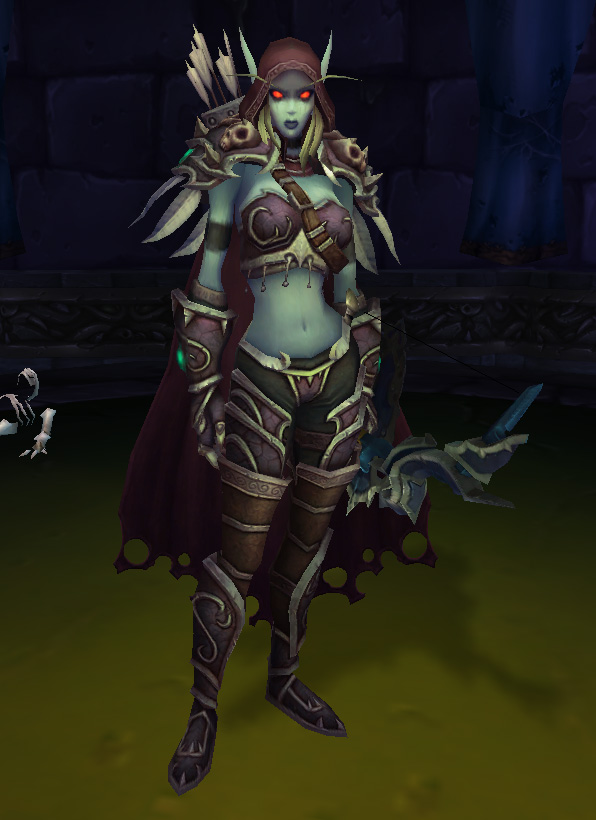 If you have been following one of the next big AAA MMO: SWTOR there's now another layer on character customization, through gear, that's getting a huge emphasis: the iconic look. In short, you're going to look like the class you are playing.
For some (most?) PvPers, they do want opponents to display their skills and maybe even their power before eventually engaging in combat.
While understandable, it's a proven fact it does not really impact the general output of combats, well maybe on 1vs1 and that's dueling not PvPing.
Thing is this Iconic look game design, greatly hinders players choices and takes away imagination from them. The RPG part saying you play YOUR character, takes a back stab from start, that gets you stuck with a poisoned dagger in the middle of your ribs forever.
For supposedly *cough* realistic *cough* reasons some players want tanks to wear heavy armor, mages giggling in clothes, and rogues only using short weapons. Who said imagination was of the essence in an MMO?
In the end would it not be FUN that, once for all, the job of the devs goes back to design and provide beautiful worlds and nice items to the players, and let the latter use their imagination to create characters that looks cool for them?