Producer Blog
Spring is Alive in Zentia!
What do you get when you cross tree planting with a permanent Zentia costume sale? If you answered cheap scarecrows, you probably shouldn't start your own farm…
Yeah, ok, enough with the ridiculous jokes. Zentia is hosting a Spring Arbor Day event this week, and during the event, we're doing something our users have been requesting for a long time – we're selling permanent outfits! And not only are we selling them, we're selling them for cheap! And not only are the cheap, but they're cool!
Check out the costumes in the image below – there's a little something for everyone there.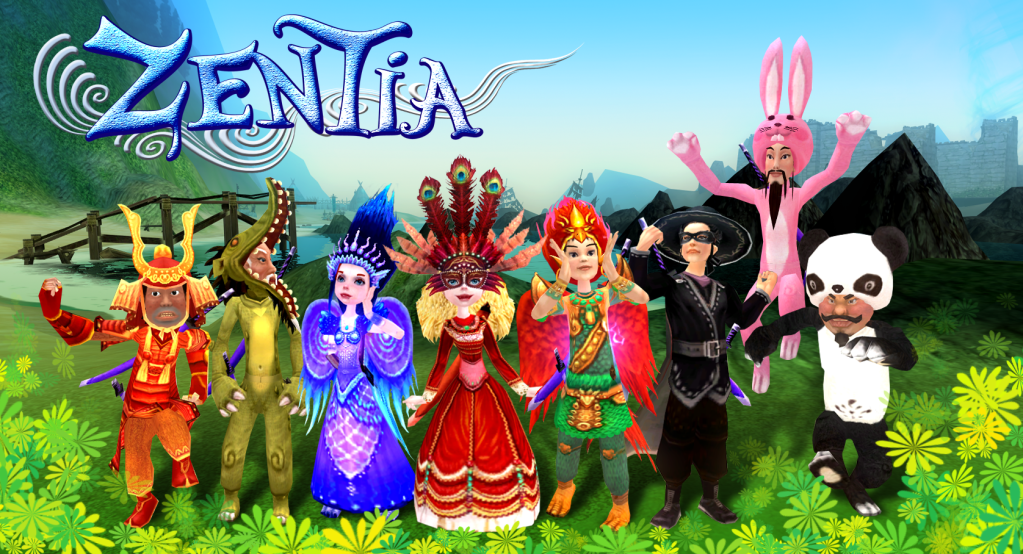 If you have any interest in getting any of these, make sure to act fast – they'll be gone from the store come midnight on Sunday night (Monday morning).
One more thing – the first three people who can name these costumes left to right AND post a screenshot of your character in one of the outfits on our forum
sale thread
will get a free Panda Talisman Cover!
By the way, have you heard the one about the panda, the bunny, and the croc that walked into a bar?
Yeah, neither have I.
Happy Arbor Day! Happy Earth Day! Happy Easter! Happy Passover!
David Markowitz
Zentia Associate Producer