It's time for our next installment in the Blade Wars Development blog! Today we'll be taking a look at our next class, the Assassin.
While similar to the Ninjas of legend, the Assassin is quite a different character then you might expect
While the Knight may boast above average mobility, the Assassin just exists on another tier in terms of quickness. No class can come close to their quick hits and their critical strikes. This speed also comes with a downside however, for their physical attack rating is the lowest as well. Your individual hits will never come close to what a warrior can dish out, but you make up for this with many more hits and combo damage bonus's. On every 7th, 10th, 15th, 20th, 27th, 35th, and 42nd hit a character receives a damage bonus, so the Assassin will be better equipped to reach these milestones arguably than any other class.
Let's take a look at some screenshots of the Assassin in action!
Female: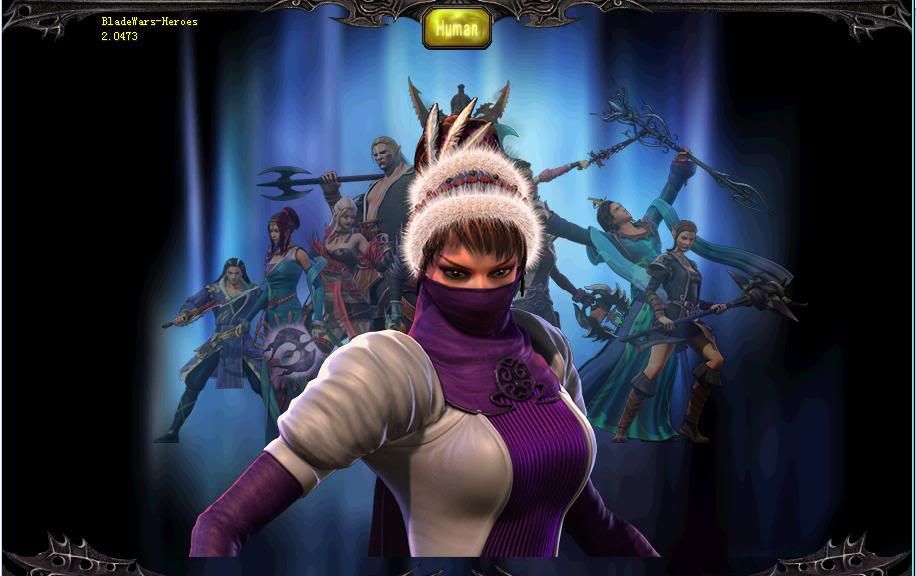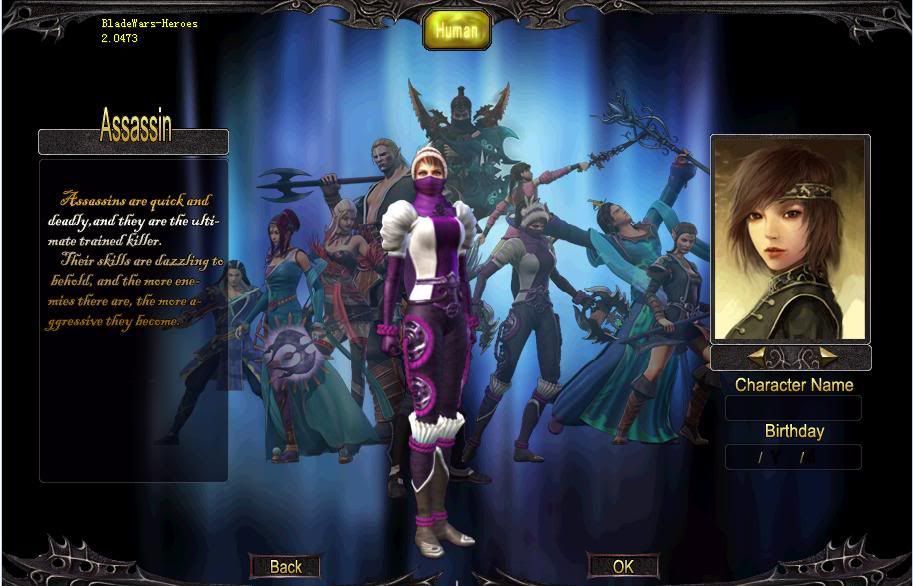 Male: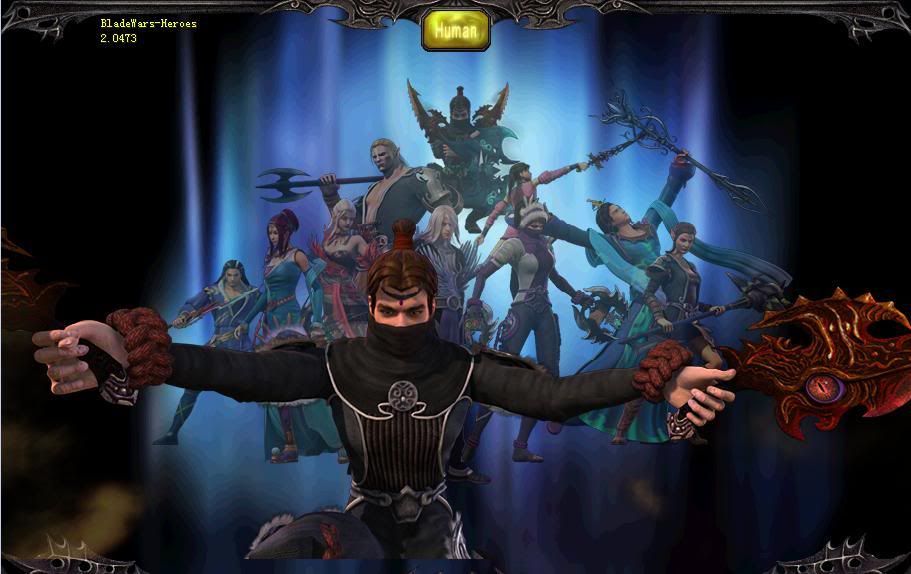 Assassins specialize in using Twin Blades and Twin Rings, with the Blades bringing more physical damage while the Rings are more adept at adding poison and other elements to their strikes. Their skills are dazzling and mesmerizing to behold, but they excel more at one on one combat with less AOE power then the other classes. Attacks like Mirror Phantom and Shadow Moon are very deceptive, designed to confuse and intimidate their enemies. The Assassin also has different combat stances called "Poses" which adjust your fighting rhythm and cause existing skills to behave differently. Mastering these poses effectively increases the amount of options at your disposal and will always be able to keep your opponents off balance. These poses can work inside of combos too, so don't hesitate to throw them in!
As with every class, you can acquire a mount at level 10 which will increase your speed covered on the ground by 20%!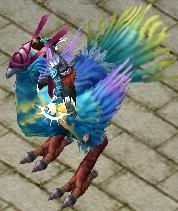 The "Leap Chick" will not only allow you to travel faster, but increase the amount of experience you can gain by reducing your down time between quests.
At Level 30, the Assassin can also get an upgraded mount for 30,000 Gold in game. This level 30 mount will increase your movement speed by 50%!
The "Snowy Raksya", a War Hound that is as silent and deadly as the Assassin himself!
At Level 50, the next mount becomes available to the Assassin for 25 mount orders and 1,500,000 coins! You can acquire these mount orders by completing the "Princess of the Iron Fan" event!
The "Hunting Eagle" will allow the Assassin to survey their victims from above!
Every class also gets a selection of "Ultimate Skills", each of which requires Rage in order to use. These differ from class to class, so make sure to consider these differences when deciding on which class you wish to play!
Here is a look at the Assassin's Ultimate Skills:
Rage Blast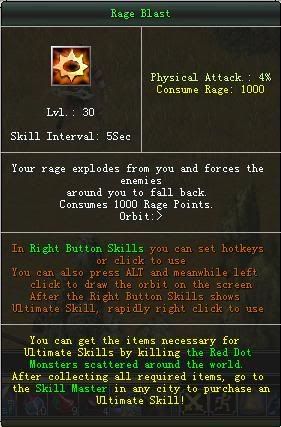 Speedy Phantom
Shadow Sweep
Have we piqued your interest in Blade Wars? Tune in next time for more interesting insight and information from the developers of this unique title!
This is Josh Forester (Jaynestown) again signing off :)
-Community Manager, Changyou.com
http://twitter.com/JoshForester
http://twitter.com/BladeWars_US
http://www.facebook.com/BladeWarsGame