Welcome back folks, to the Blade Wars Dev Blog! :)
I thought I would take some time over the next few weeks to introduce you to the actual classes here in Blade Wars. Most of you may ask the question, "Why bother introducing us to these characters? Aren't these classes just the same as in other games?" Read on to find out more :)!
Today we will take a look at the "Knight" class.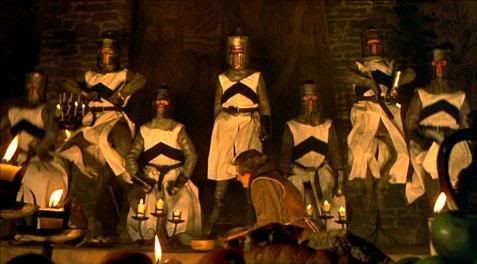 Not quite the Knights from Camelot in "Monty Python and the Holy Grail" as pictured above, although there may be some singing and dancing at Zither Terrace :)
You may assume that the Knight is your typical "tank" class, but they are actually a fast attacker who wields a simple one handed sword or blade with deadly precision. Relying on their mobility, the Knight is also a very formidable opponent in the Arena and in the wilds. They are not the heavy hitters that the Warriors are, but they can be relied upon to consistently to put pressure on any opponent with sustained damage.
Let's take a closer and more visual look. Here is what a Knight looks like on the selection screen.

Beautiful, yet deadly with her blade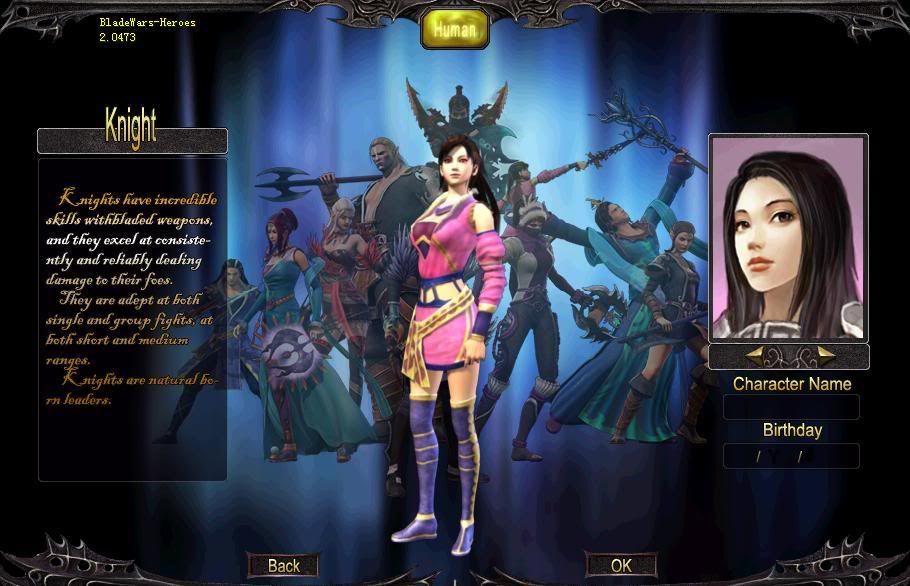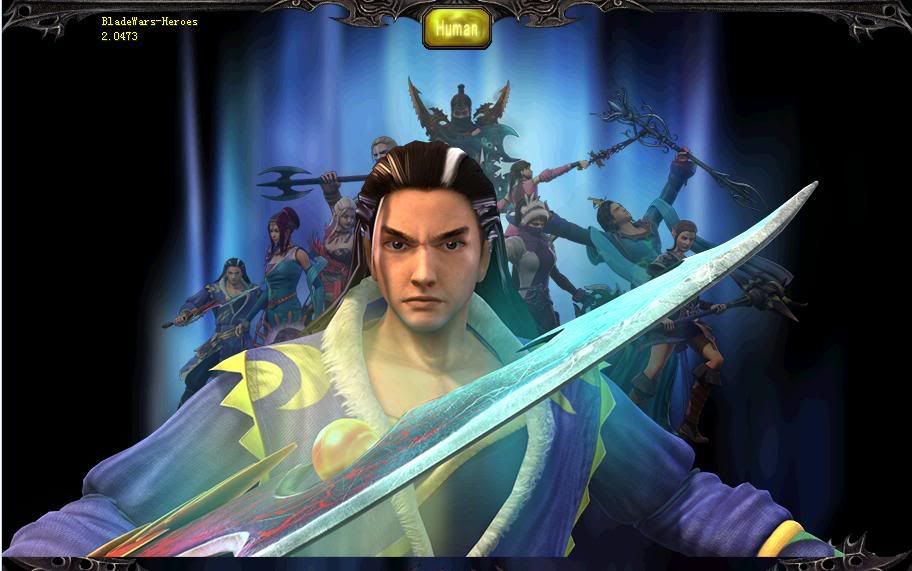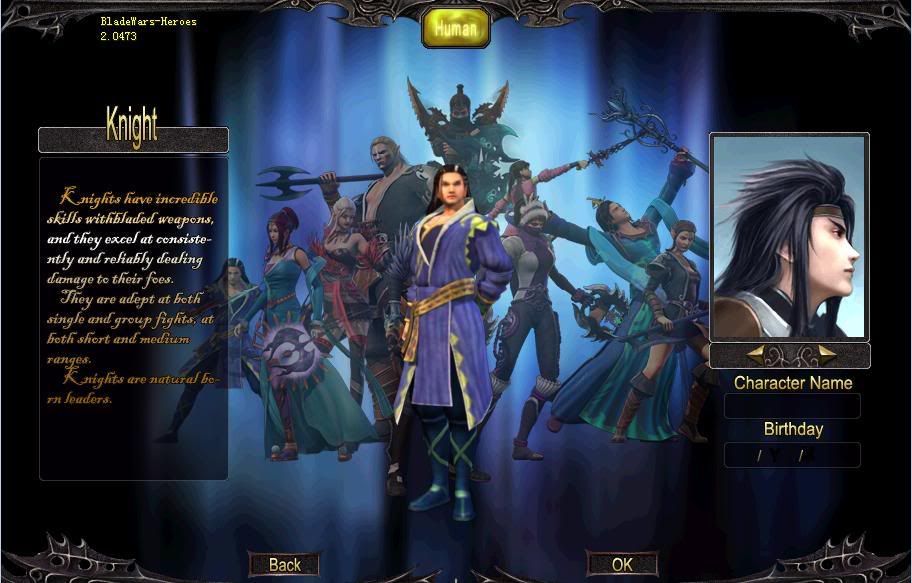 The Knight excels at interrupting or disrupting enemy moves to help protect their teammates and one of the better arsenals when it comes to taking on and controlling a group of enemies. For example, Whirling Leaves can hit multiple targets while Whirling Punch can not only damage, but lift vulnerable enemies off the ground leaving them open to further punishment.
As with every class, you can acquire a mount at level 10 which will increase your speed covered on the ground by 20%!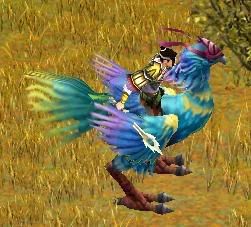 The "Leap Chick" will not only allow you to travel faster, but increase the amount of experience you can gain by reducing your down time between quests.
At Level 30, the Knight can also get an upgraded mount for 30,000 Gold in game. This level 30 mount will increase your speed by 50%!
Knight exclusive "Dark Spirit", resembling the mythological Nightmare.
At Level 50, the next mount becomes available to the Knight for 25 mount orders and 1,500,000 coins! You can acquire these mount orders by completing the "Princess of the Iron Fan" event!
The Divine Goose will allow the Knight to take to the air!
Every class also gets a selection of "Ultimate Skills", each of which requires Rage in order to use. These differ from class to class, so make sure to consider these differences when deciding on which class you wish to play!
Here are the descriptions of the Knight's Ultimate skills:
Rage Blast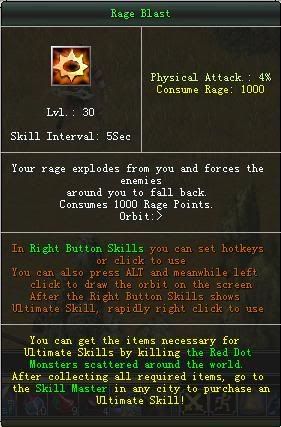 Endless Rain
Floating Clouds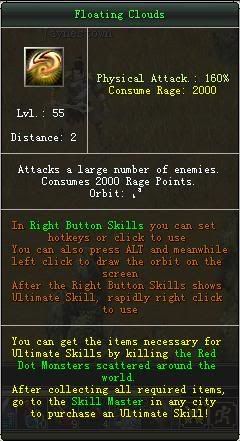 Interested in some of the other classes in Blade Wars? Make sure to check back often for more updates coming in the near future!
As always, Jaynestown signing off! - (www.twitter.com/JoshForester)
-Community Manager, Changyou.com